Our journey to discover the best Disneyland in the world has been a magical one. A journey that has taken us from the snow capped mountains of the Matterhorn to 20,000 Leagues Under the Sea. We've traveled over 23,000 miles, over a span of five years, to be able to pronounce: Mickey Accomplished! 
Our family has celebrated, rejoiced and played at every single Disney Theme Park all over the world. 
Mickey Accomplished!
Best Disneyland in the World
Disney Parks Ranked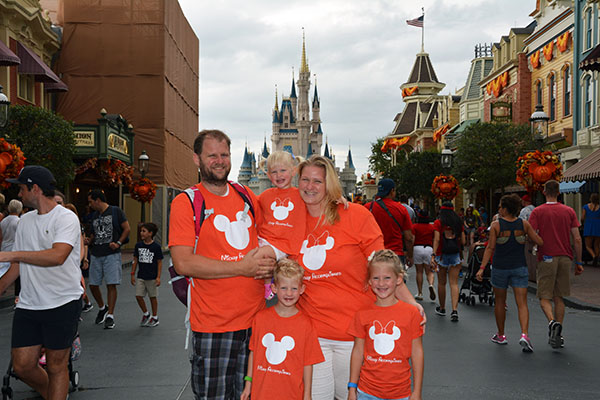 So what's the answer? What Disney Resort earns the title of: Best Disney Park in the Entire World?

Our First Disney Park Visit 
We first visited Disneyland back in 2008, and as a 20 something it was the very first time I'd ever stepped foot inside a Disney Park. Yes, ever!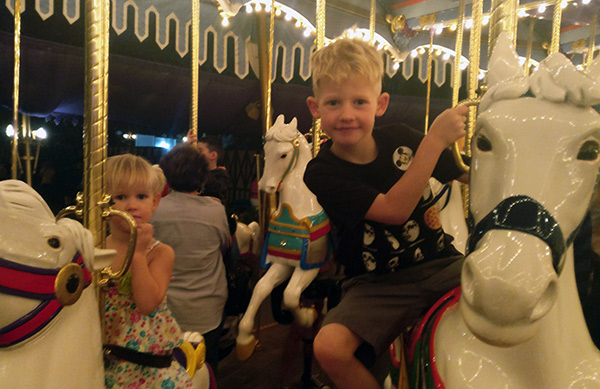 Gabriel and I, long before we had diapers on a plane, drove from Oregon to California in a broken down old Nissan Sentra with a trunk held shut by a bungee cord. 
It was the greatest trip ever. 
We didn't know it, but it was the start of something big! At the time, we thought California Disneyland was the best Disneyland in the world. It was our small world after all. A small world with a beat up car.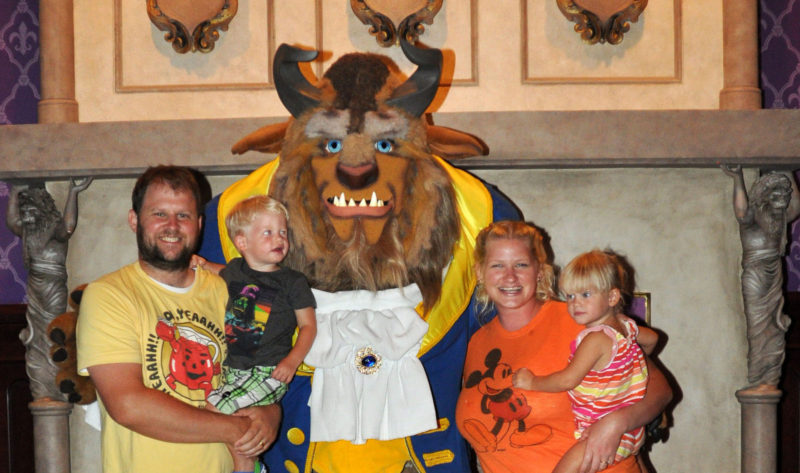 We didn't even know how many Disneyland's there were, let alone envision visiting every single Disney resort! We were still just itty bitty baby mouseketeers. 

Working for Disney
Fast forward two years, and we had both graduated college and moved to Utah. Gabriel got a job working for Disney Interactive, and I got a job working in the airline industry. It was totally serendipitous, and it was a match made in heaven. 
We knew exactly what we needed to do.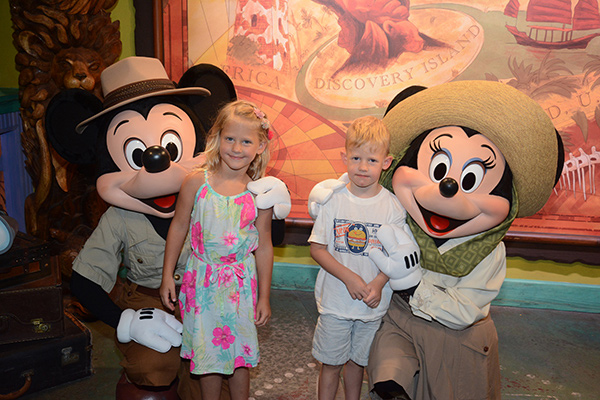 Within a month of starting my job we planned a week long trip to Walt Disney World. At first we were totally overwhelmed. So many parks, so many rides, so many aaaaa-mazing restaurants to eat at! We actually thought for a split second, this is too much of a good thing. 
But then we stopped being stupid, and it was official: We couldn't get enough of the Disney magic.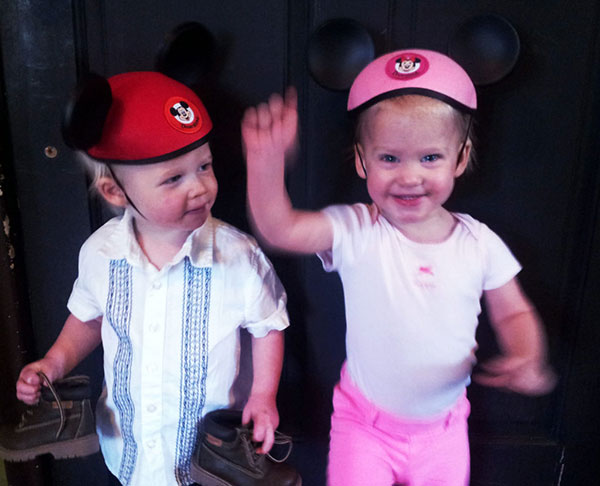 What Gives us the Authority? 
Then we got crazy. We were like,
"Hmmm… What
if we visited every single Disney Park in the world?"
And we did it! 
#6 Disneyland Paris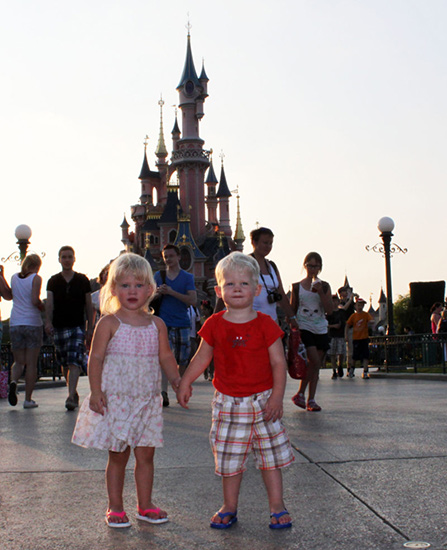 After Walt Disney World we went to Disneyland Paris as a family of 4. Or, as they don't call it anymore, Euro Disney. 
Disneyland Paris is definitely not the best Disneyland in the world. In fact, we rank Disneyland Paris in the very last spot on our list. 

Oui, c'est la vie. This park is the saddest of the lot; the ratatouille of Disneyland's of the world; the Figment of… Well, that just says enough about it right there.  
Everything here just seems to be missing the Disney magic, you know the one thing you come to experience. It's a big something. I mean the Indiana Jones rollercoaster doesn't even have Indiana Jones!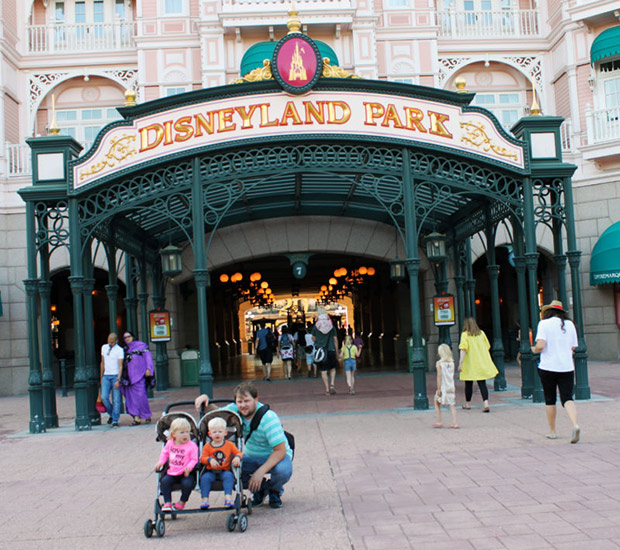 It wasn't all bad. There were two things that took our breath away at this Disney Park: Hyperspace Mountain & the Castle Fireworks Show.  
Hyperspace Mountain is the ultimate Space Mountain. It is exceptional. Unlike the Space Mountain in Disneyland California which is old and rickety and sloshes your brain around, Hyperspace Mountain in Paris is smooth and glides across the rails like we imagine true space travel to be.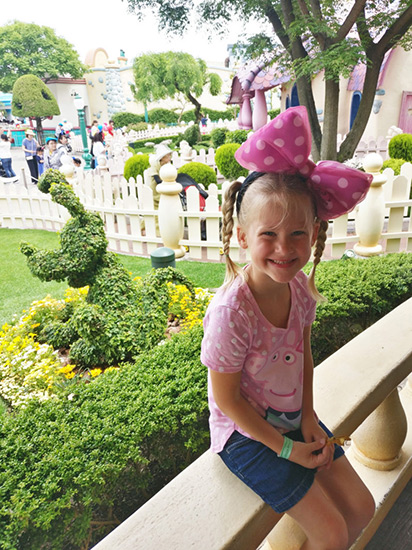 Technically it's called Space Mountain 2. The 2 means better. 
The Castle Fireworks Show is so good it made me cry. I didn't even care that it was totally xenophobic and didn't have a single non-European featured character. From the Aristocats to Merida this fireworks show evokes all European warm fuzzies that Disney is known for.
At least there's that. 
#4 Hong Kong Disneyland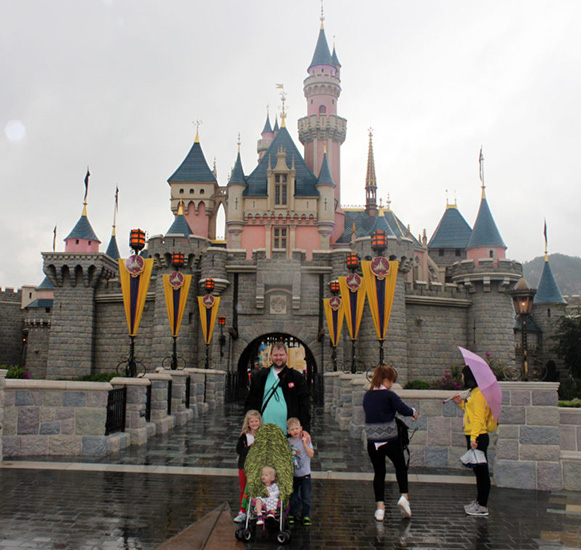 After Paris, we traveled East to Hong Kong, China! This time we had three little babies in tow as we shared our dreams with them of finding the best Disney Park in the World. 
If nothing else, Hong Kong Disneyland is home to our favorite ride of any Disney park, Disney's Greatest Achievement and the best Disney ride ever: Mystic Manor.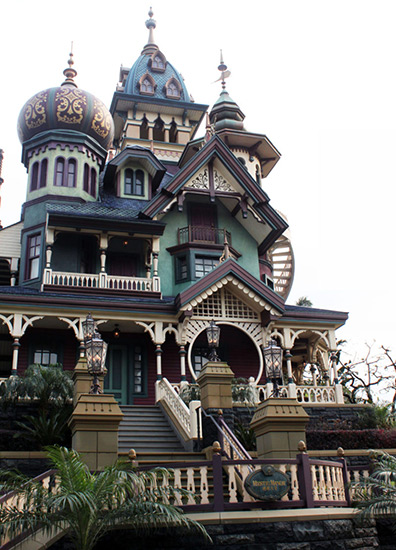 Mystic Manor is a hybrid of Haunted Mansion and Indiana Jones. It's spooky and haunted like Haunted Mansion, and daring and adventurous like Indiana Jones. It employs magnetic technology that creates a sleek experience and offers a different story each time you ride it! 
Mystic Manor is inspiring, mysterious, and unlike any ride you've been on at a Disney park.

Hong Kong Disneyland is the smallest Disneyland in the world, but it doesn't disappoint. Not like Disneyland Paris anyway. Our favorite land is Toy Story Land. We met Jessie, Woody and Buzz, and they weren't just there for show or photo opportunities. Jessie played a game of chase with the twins that went on and on and on.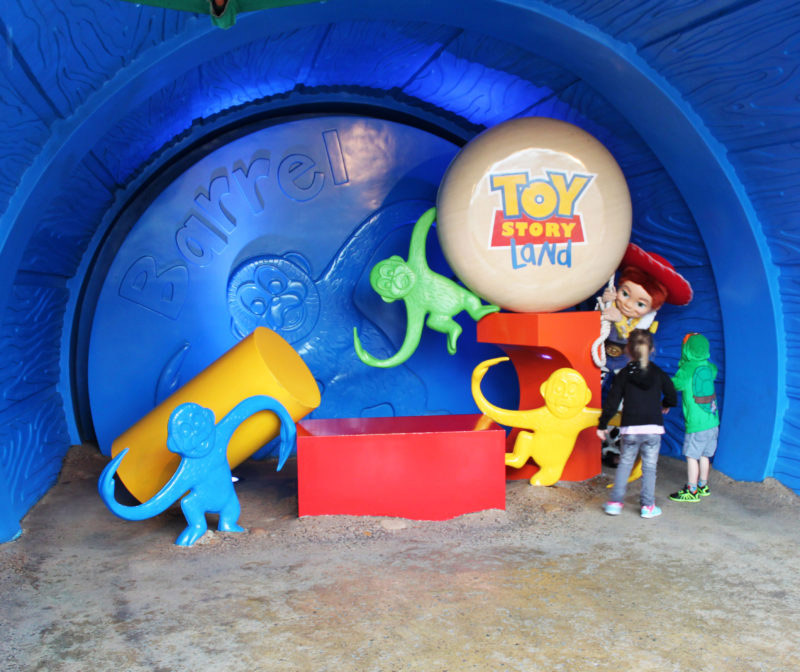 This is definitely one of the best Disney parks! Every single part of the park is built specifically with kids in mind. Everywhere you look there are structures for climbing, exploring and toys to touch and play. 
Then there is the food! The food at Hong Kong Disneyland is diverse, interesting, and a melting pot of flavors and cultures that come to reside in Hong Kong. Not to mention, it's good! If we were ranking the best food at every Disneyland in the world, Hong Kong Disneyland would rank #1.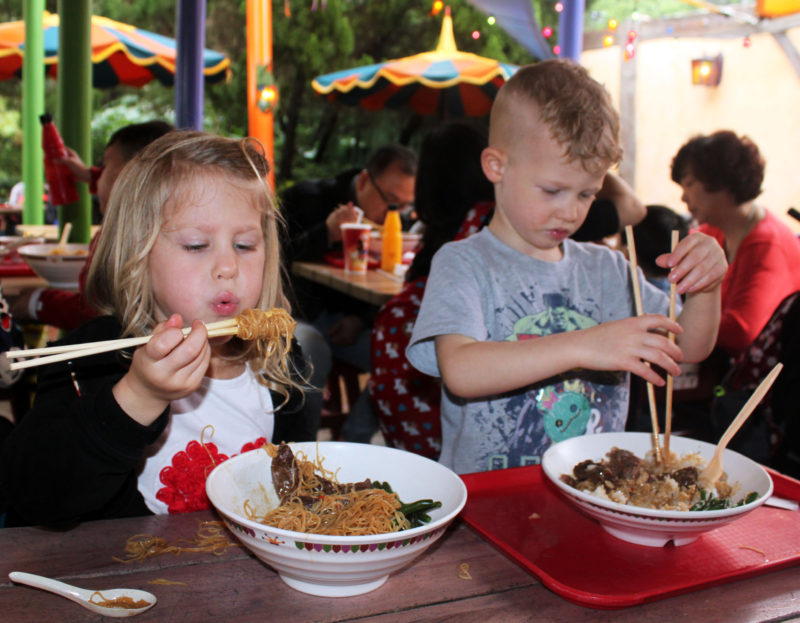 Even though we were already in Asia, Shanghai Disney was still under construction, so headed back to the states with a firm determination to come back the second the hard hats came off.  
One year later: 
#3 Shanghai Disneyland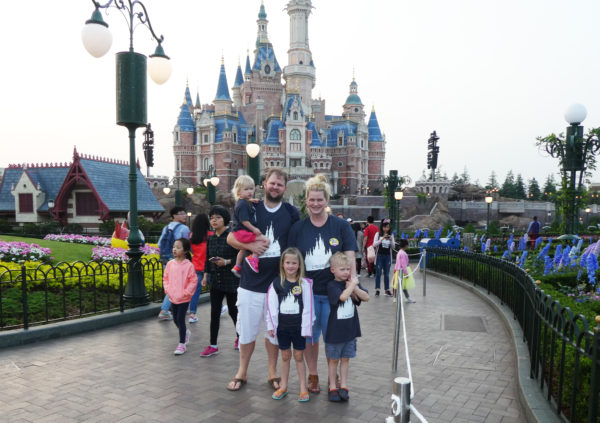 The newness, the freshness, the excitement, the imagination! Visiting a Disney park in the first year that it is open is comparable to little else. Shanghai Disneyland is Disney's newest Disneyland and it's everything. 
For one, it's a mosh pit to rope drop. Except you'll never ever see the rope drop because you are in the midst of playing the most intense game of red rover of your life. This is what you've been training for. 
Yes, you could get trampled.

Yes, your party could get split up.

Yes, you will smell someone else's armpits.
And in the end, you get to visit the 3rd best Disneyland in the world!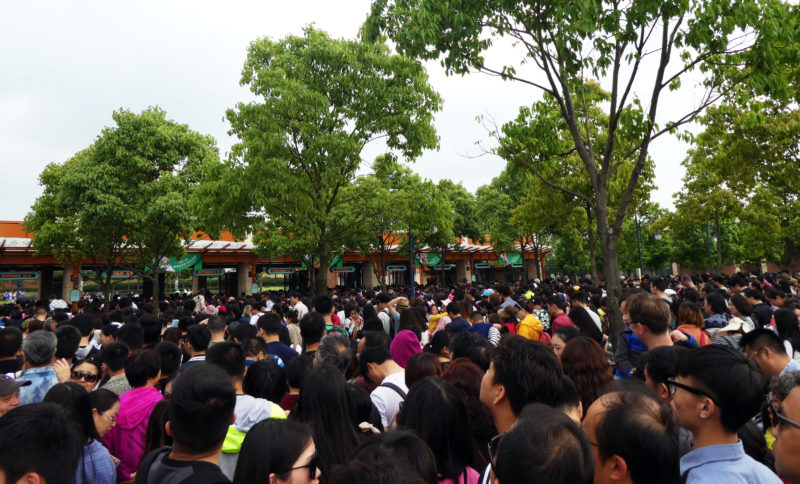 Shanghai Disneyland is missing a lot of the classic rides that Disney is known for: 
It's A Small World

Haunted Mansion

Tower of Terror

Matterhorn

Space Mountain

Thunder Mountain
There isn't even a Main Street for heavens sakes! 

While some might find that refreshing, the culmination of everything that is missing does offer quite a different experience. So why the heck does it rank smack in the middle if it's missing so many iconic rides, and instead imagineers took up valuable space with yet another Alice in Wonderland Maze?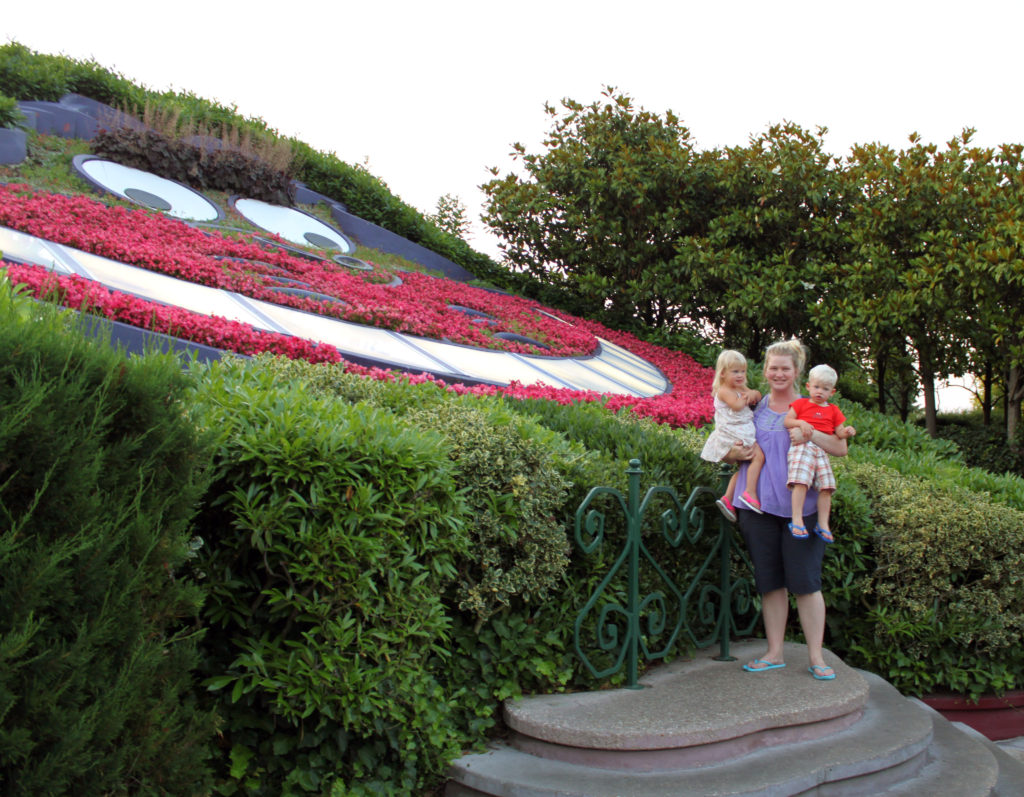 Because. 
Nothing compares to Cinderella's castle. This castle dominates. This is what we call a true mansion. It dwarfs all the other park's castles combined. They look like mere dwarf's cottages in comparison. 
This castle is truly a part of the park. You are invited to walk through the castle on a tour, enjoy a picnic in its shade and see all the princesses portraits in a gallery underneath. The stage outside the castle has seating befit for an audience and houses grand productions for the subjects to gape at. 
Little princess daughters will be hypnotized.
Because.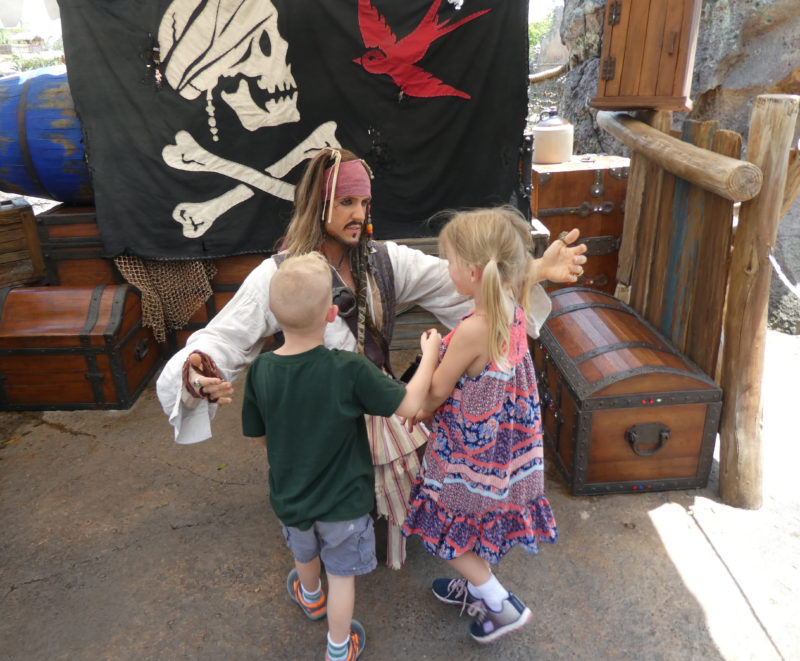 Shanghai Disneyland is the best Disneyland in the World because it has the Pirates of the Caribbean ride. No, we aren't talking about that feeble boat ride in California, we are talking about the motherload. 
This ride clocks in at 10 minutes long. It has ocean tides, weather, a kraken, and 5, count them, 5 full size to scale pirate ships. Like we said.
Because. 
And then… 
#1 Tokyo Disneyland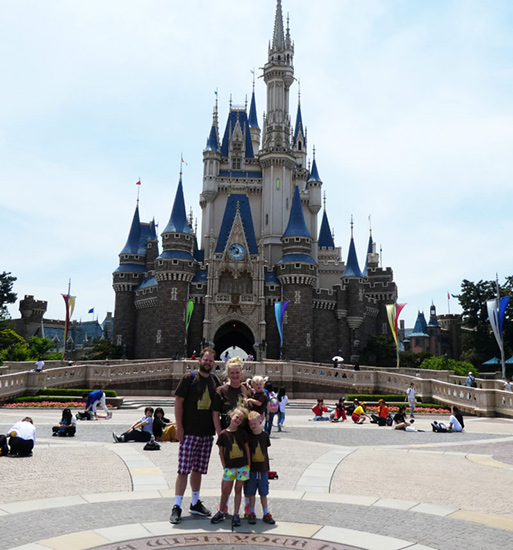 After all that, we visited the best Disney park in the world, the best Disneyland in the world, and the best Disney theme park that isn't even owned by Disney.
Tokyo Disneyland! 
The magic at Tokyo Disneyland is unsurpassed. See, when you come to Tokyo Disneyland you have reached the upper echelons of Disney fandom. Every single cast member here has no other lifetime desire other than working with the Big Cheesy Mouse himself. 
They can't wait to show you the time of your life!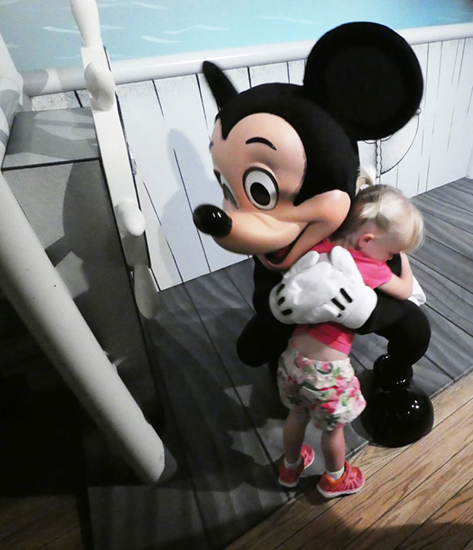 Before we even stepped foot into the park we watched the Disney monorail make a loop outside Ikspiari (Downtown Disney). The conductor had one arm outside the window, gleefully waving as he made the rounds.
We waved back!
The conductor lost it.
He leaned precariously outside the window with both arms flailing wildly about waving back at us with the absolute biggest grin on any face I've ever seen. 
It was in that moment that we knew we had arrived.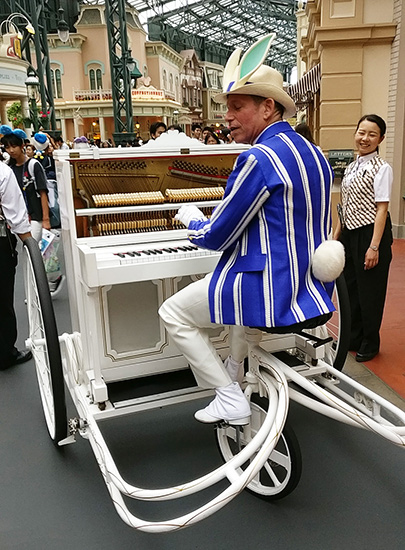 Tokyo Disneyland is where the characters live. There are no ridiculous lines waiting to have your turn to shake hands, hug and pose for a photo. Instead, excited fans simply gather around and wait for their doting attention. 
Daisy, Fairy Godmother, Pinocchio, or Prince Eric will visit and mingle with everyone like old friends. Eventually, they'll pull someone from the crowd for special one on one time. Children always get selected before adults. This level of interaction comes from a place of true magic and storytelling.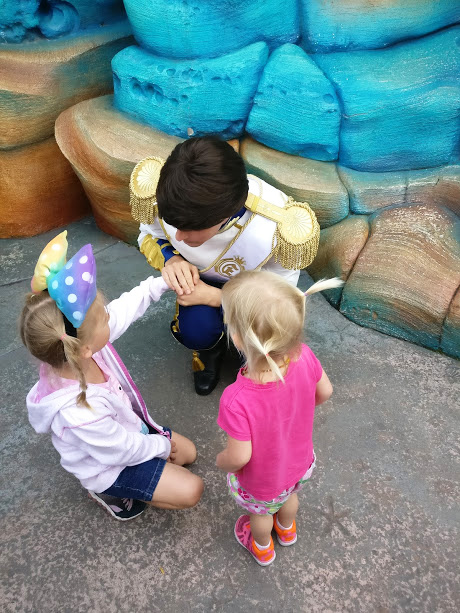 At Tokyo Disney, you can take your strollers on the bus and through nearly every ride line, without parking or folding it up. When it comes time to ride the ride, a cast member will magically appear and take your stroller for you and stow it.
Then, there is Tokyo Disney Sea, the Hollywood Studios of Tokyo. This is where fact meets fiction. Every land at Tokyo Disney Sea is created after a make believe land from Disney movies.
Aladdin's Agrabah

Ariel's Under the Sea Kingdom

The Marine Life Institute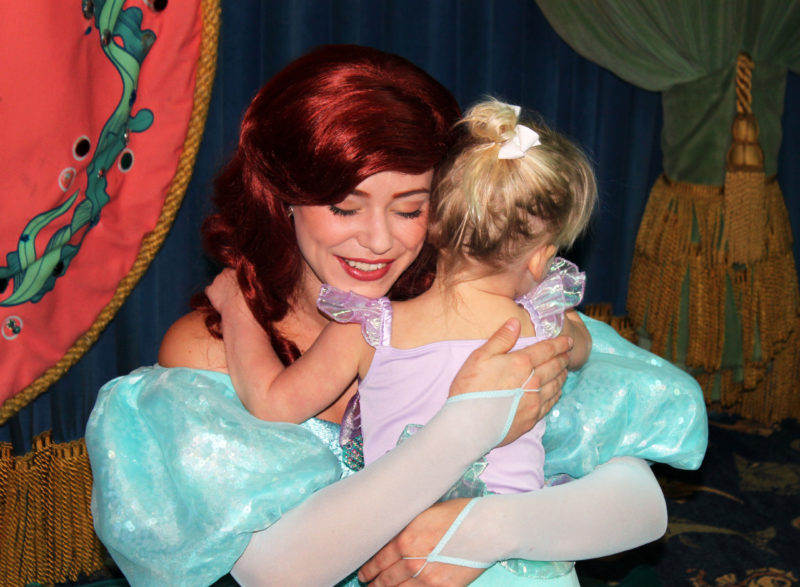 There is even a hidden Mysterious Island. 
Those are just the highlights.
What about America?
In case you aren't doing the math, here are our rankings for the best Disney park in order.
???

???
That just leaves California and Florida. 

#2 Walt Disney World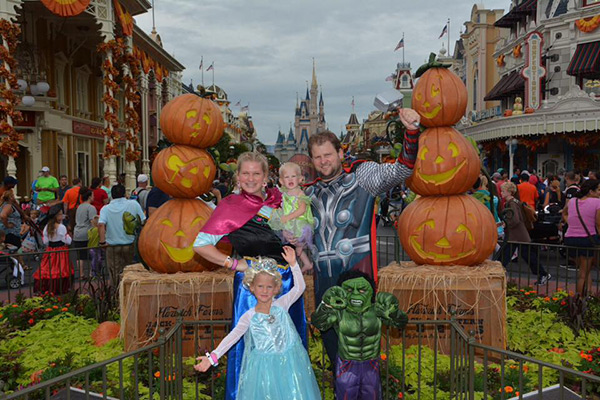 Florida earns itself the #2 spot, and truly, it pains me to give it to Walt Disney World. Walt Disney World is one of the best Disney parks. 
The magic starts at the airport itself. If you plan things right you don't even have to get your bags. Just strap on your magic bands and follow the signs to the Disney Magical Express.
Let Disney do everything else.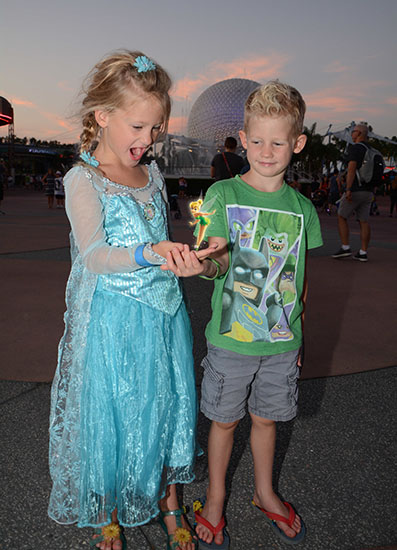 There are 6 parks total, 34 hotels and resorts and more than 200 themed restaurants. There is no end in sight to the vast unending rollercoasters and immersive storytelling. 
It's too legit to quit. 
One of our favorite things to do is take a vacation to Walt Disney World just so we can eat. If you can snag a free dining promo at Walt Disney World you might as well have won the lottery.
Add pools with underwater music, warm Florida sun, smiles for miles and you have everything you've ever wanted.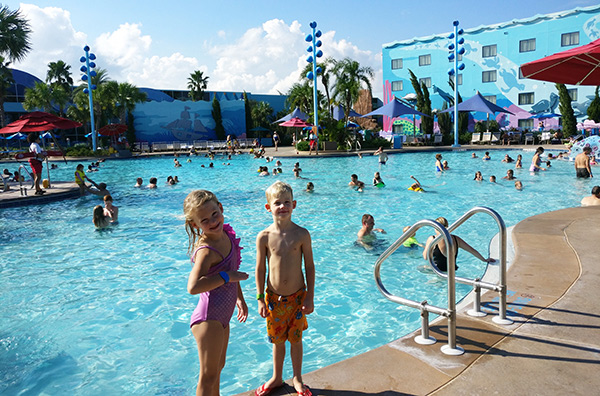 Almost. 
In short, there is little Disney World doesn't offer. The one thing it lacks is that it isn't Tokyo Disneyland. 
#5 Disneyland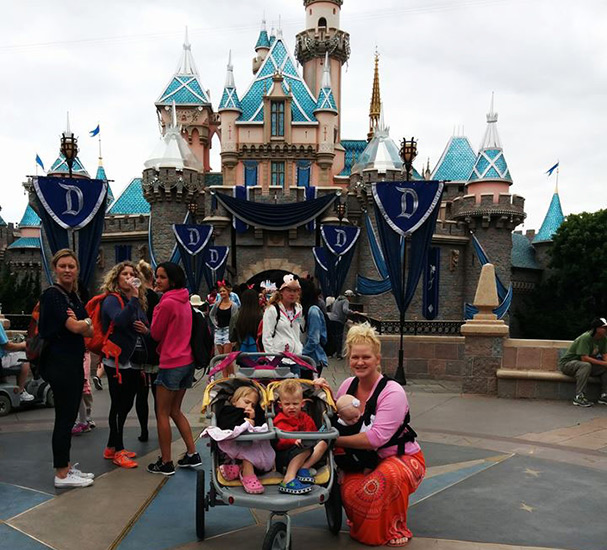 And finally, the original park. Built in 1955, Disneyland is the rough draft of Disneyland's. It's like Walt Disney built Disneyland, and then he was like, I know everything I did wrong here.
We've always said that California Disney is the red-headed stepchild to Walt Disney World. It doesn't get the attention any of the other parks do, is tiny, and is full of uptight, hipster California teenagers.
No one in their right mind is ever going to give Disneyland the title of best Disney park, or best Disneyland in the world. Only Paris Disneyland is a bigger disappointment.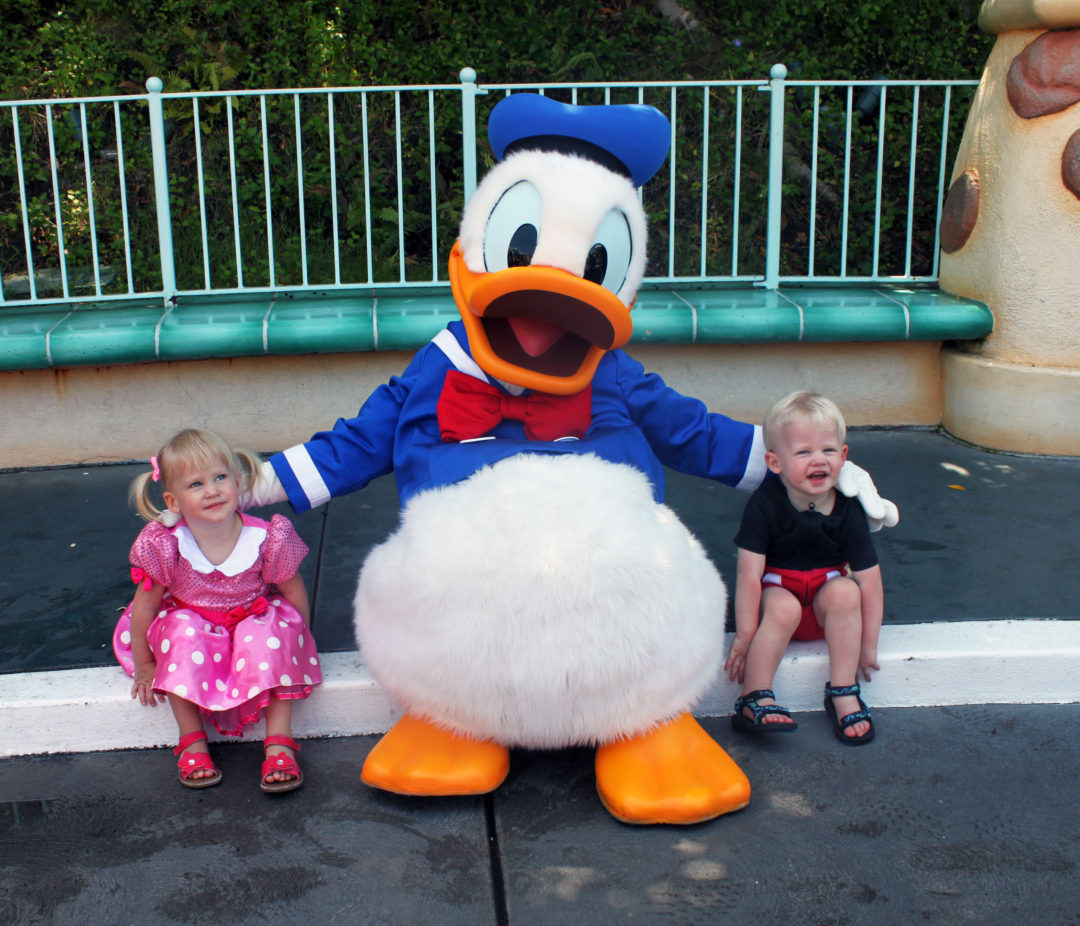 Of course, you'd never think this if it was the only Disneyland you've been to. In fact, a few years ago we were in your very shoes, but we are here to tell you: Psst, it gets better! 

Yet, despite all that, it's still a lot of fun to come here. Plus, there are two somethings quite special about this park that no other park has: 
These two items alone will keep us corralling our children through the crowds year after year after year after year…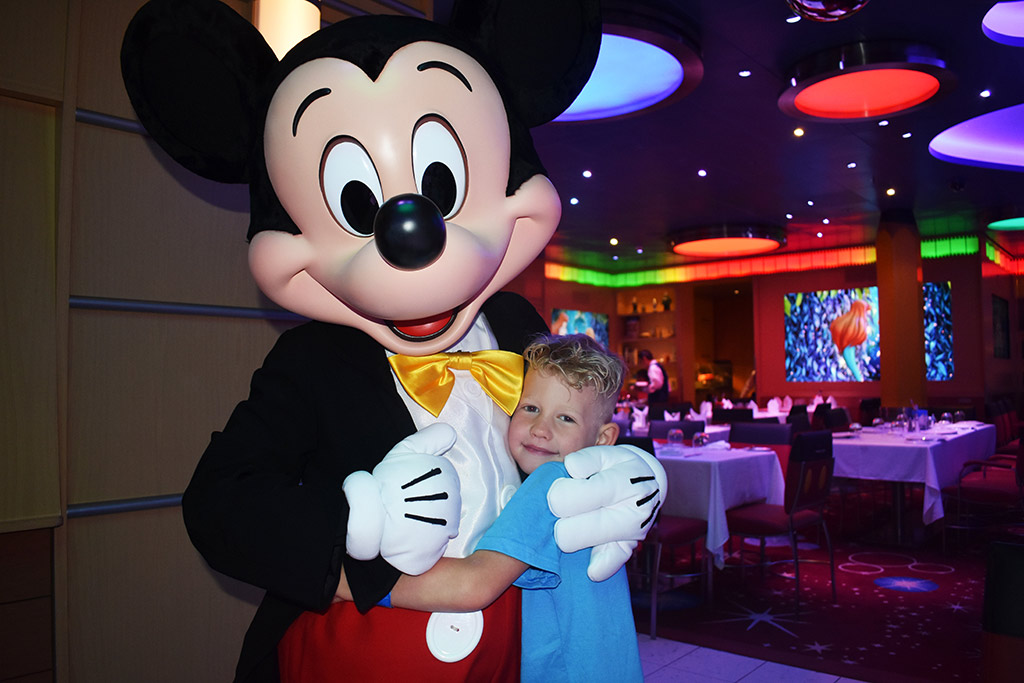 ► For Kids: Didn't we just go through all this?
What do you think is the best Disney park in the entire world? Which Disney Park do your kids love the most? What is your favorite Disney ride? We can't wait to read about all the things you love!
► What We Learned: Save all your money to go to the best Disney Park at Tokyo Disneyland. It's the Best Disneyland in the World! 
We've got just one problem. Little Molasses hasn't been to a single one,… yet. But she has been to both Lotte World and Everland Theme Parks in South Korea!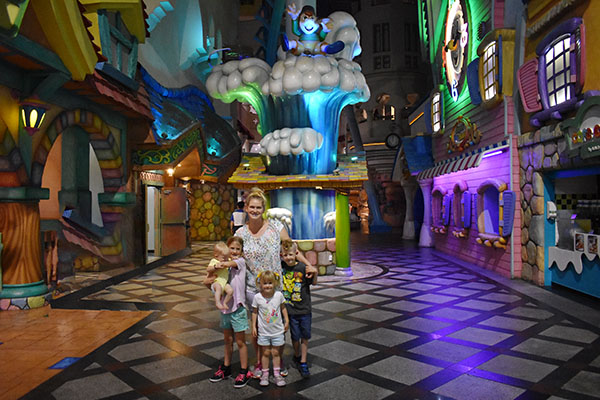 ► Nap-Time Version: Of all the Disney Parks in the entire world, this list tells you how they stack up, and which one ranks the best Disney park in the world! 
Want more Disney? Check out our reviews of Disney's Water Parks: Typhoon Lagoon & Blizzard Beach, plus everything you need to know about spending a perfect day on Disney's exclusive Caribbean Island: Castaway Cay!