We planned a trip to Hong Kong, specifically, so we could visit Hong Kong Disneyland! How's that for hard core? On our current ranking of Disney theme parks, Hong Kong comes in at #4 of the six parks. Our family agrees that it was definitely one of our favorite parks, coming in very close to Shanghai Disney. Ultimately, it wasn't the rides, or the layout that made our family love this park though this park is very navigable, and therefore less exhausting, the main reason our family loved it so much was because of the food.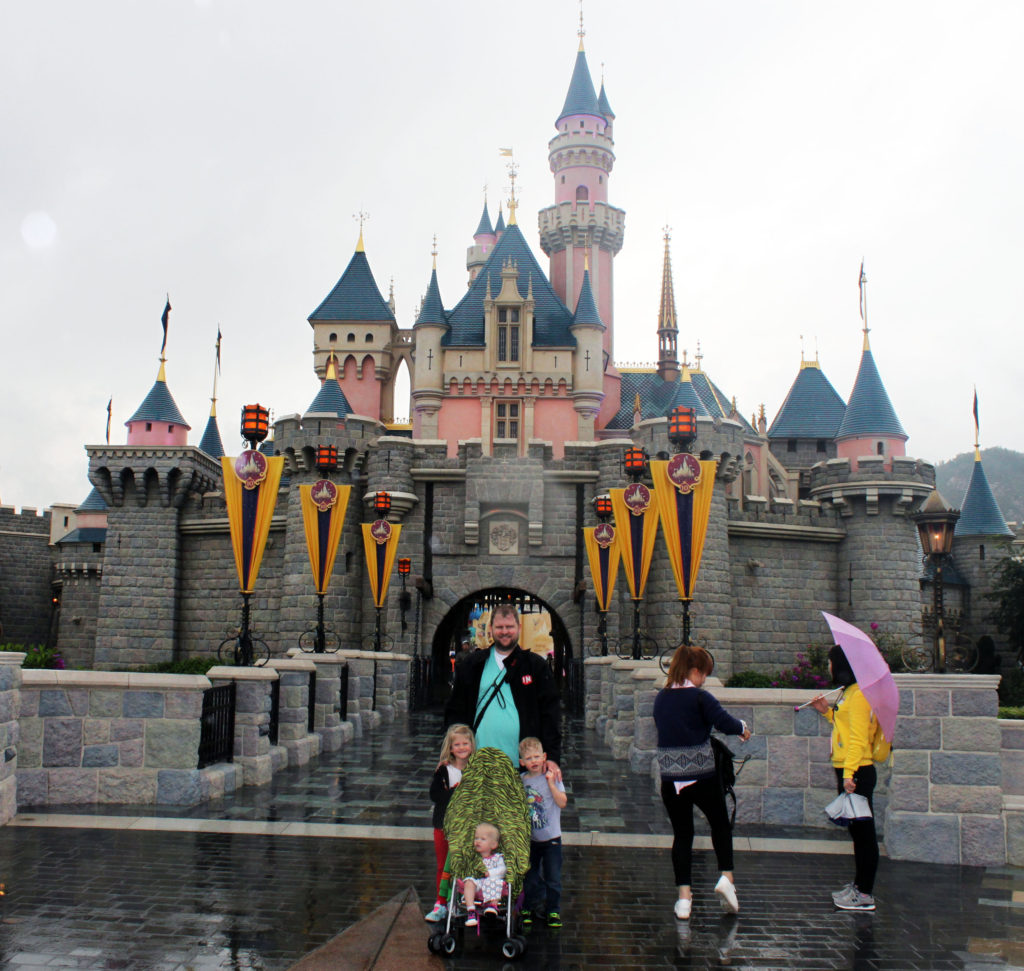 Indian, Curry, Chinese, Vegetarian, Indonesian, Mediterranean, and Japanese are some of the offerings, plus snacks like Korean dried squid. There wasn't a meal we tried that we didn't love, and we appreciated the diversity of options at each restaurant that we tried. When it comes to ranking the six theme parks by food, Hong Kong comes in at #2 (wait for it, blog post coming soon). Considering Walt Disney World has six parks, and is known for it's cuisine, it says a lot that this park comes second.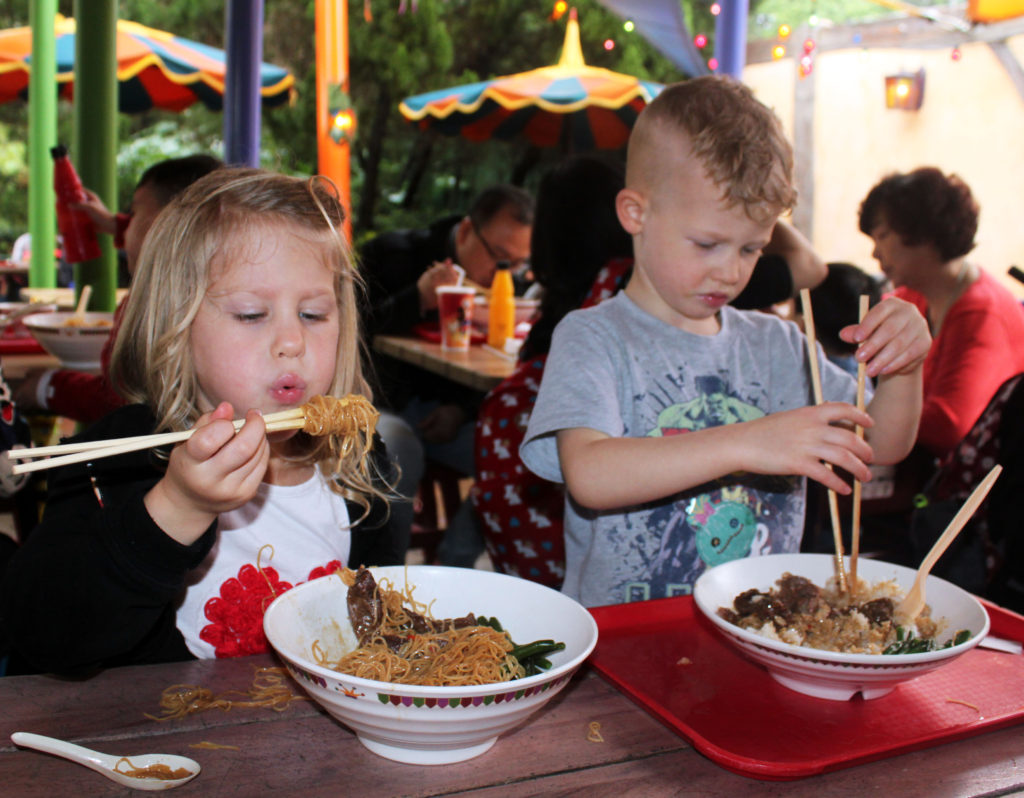 ► Ranking: #cleandiaper
香港迪士尼乐园
Hong Kong Disneyland
Lantau Island, Hong Kong
Phone: +852 3550 3388
Hours: Sunday thru Saturday10:30am – 8:00pm Hours Vary Seasonally
Price: Children Ages 3 – 11 HK$475HK | 12+ HK$639
Discount Tickets through Voyagin
This site contains affiliate links to products. We may receive a commission for purchases made through these links at no extra cost to you.
Hong Kong is considered the New York City of Asia. It is a melting pot of cultures, people, food, contraptions, and commerce and it is bustling. The city amalgamates the new with old perfectly, and the park mirrors the city in every way. It is an international mecca. In addition to the food, the park offers an interactive version of the Storybrook Land Canal Boat Ride called Fairy Tale Forest. Instead of looking at miniature versions of your favorite fairy tales from afar, this park offers a hands on approach. Each model offers kids a chance to push a button, turn a lever, or crank a wheel to see the characters sing, dance and communicate with their environments.
On the flip side, the park also offers larger than life facsimile storybooks, blocks and playgrounds. Around every turn there is something, or someone fun to play with. Our kids loved being able to touch and feel and climb on something in every land. More than any other Disney property, this park is catered towards young children.
There is something really special about visiting a foreign Disney park; they seem to love foreigners. The characters come to life! While we were playing in Toy Story land, Jessie came out to play chase with our twins. They hid around giant blocks, inside a barrel of monkeys, and even Woody came over to see if he could outrun our silly little kids. It was spontaneous, genuine and pure fun!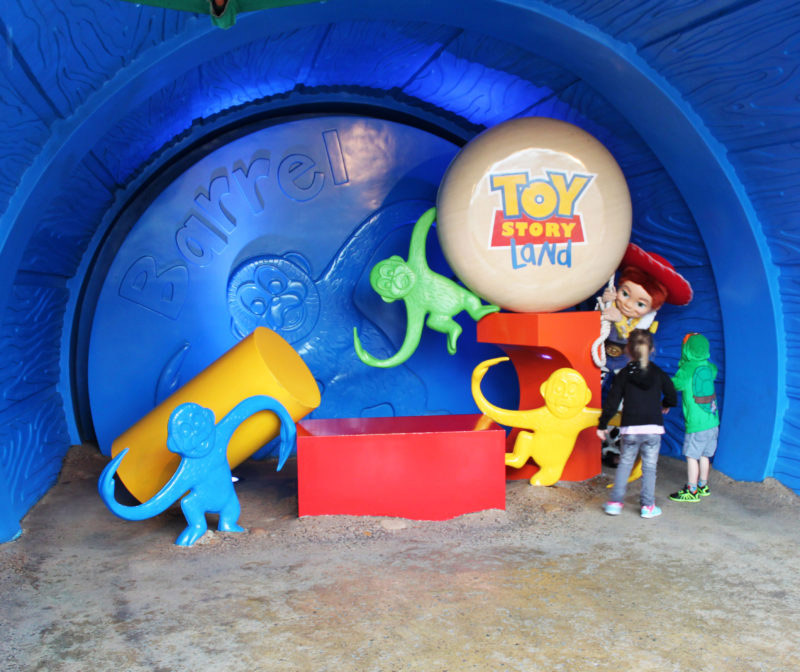 The single best thing about Hong Kong Disneyland is the ride Mystic Manor. It is the single best ride in any Disney property across the globe. Considering the new Pirate's of the Caribbean Ride in Shanghai, we had to reevaluate, but taking into account the originality of this ride, ultimately it edges out even Pirates! Mystic Manor is a hybrid of Indiana Jones and Haunted Mansion, and features an adorable mischievous monkey that meddles with his owner's magical treasure. The rest will take you away!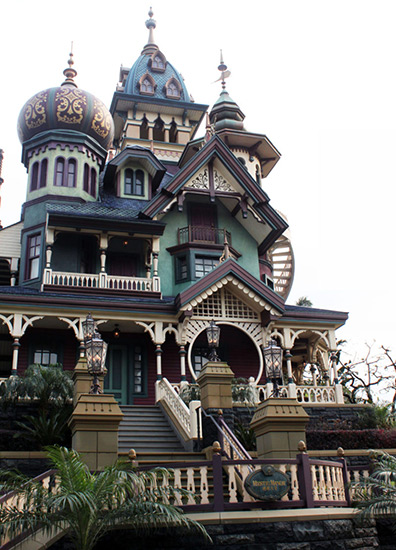 As blonde Americans, we actually became one of the main attractions in the park. We received a lot of funny looks and stares. Our first lunch at the park we chose to eat at the Royal Banquet Hall across from It's a Small World. Everyone was staring at us, and we self consciously thought it was because we were using our chopsticks wrong. In actuality, everyone was waiting for us to finish eating so they could take our pictures and ask to pose with our children.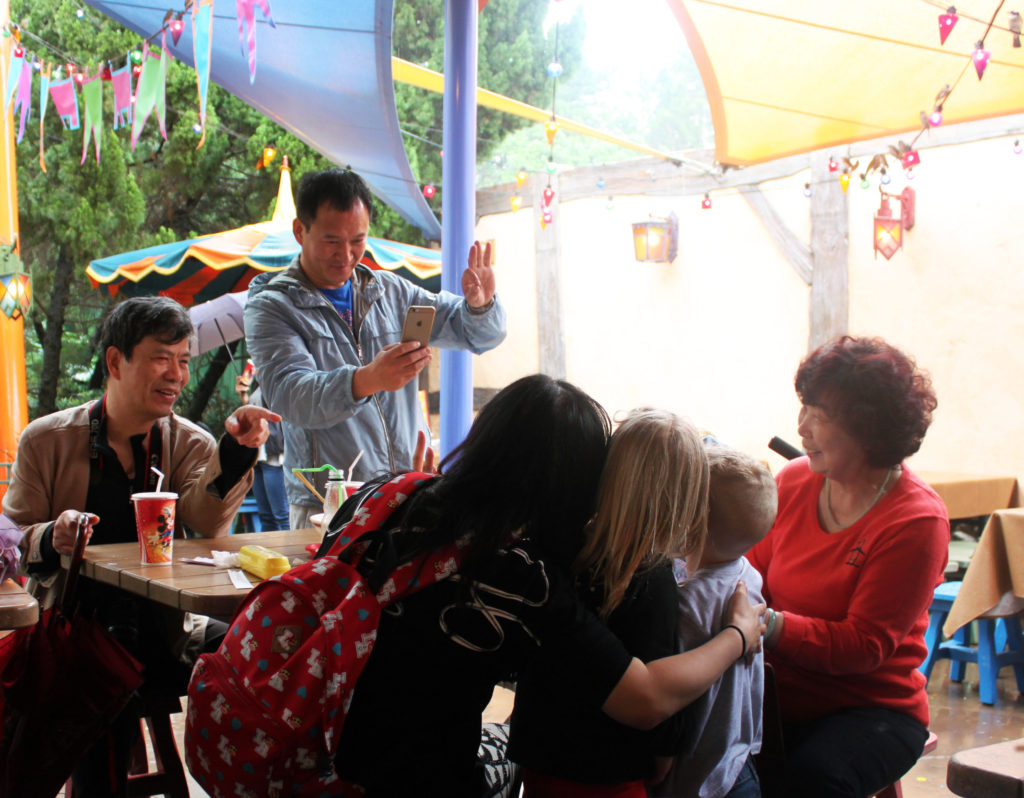 We were accosted on every ride, and it wasn't just the children. They must have thought I was a chubby American celebrity.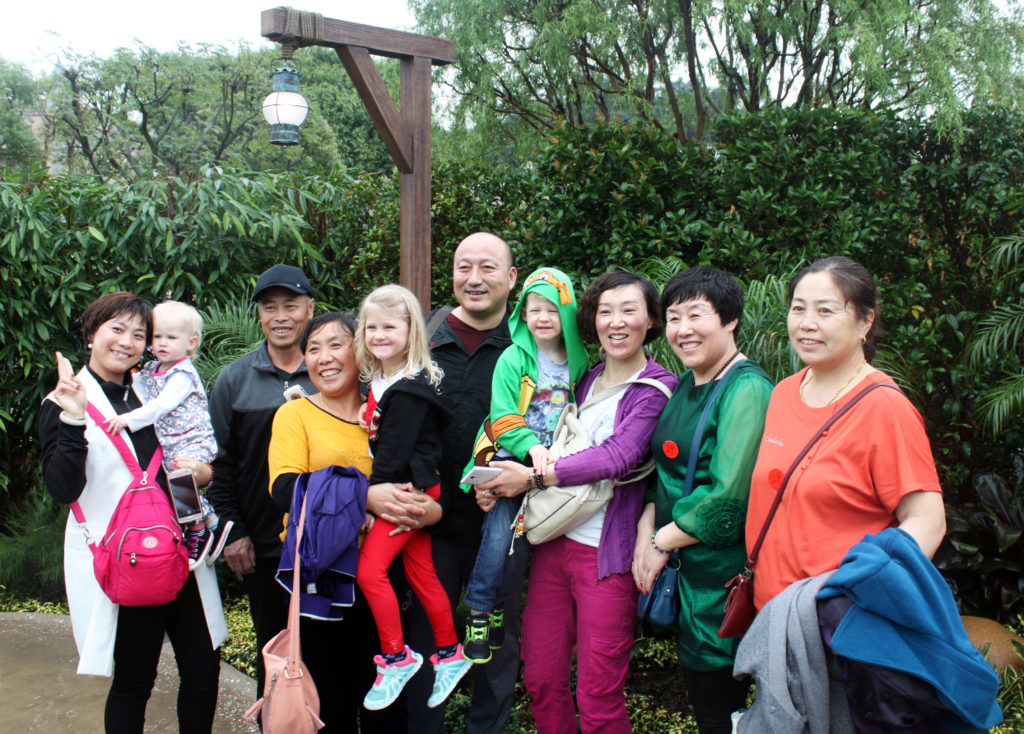 It got to a point where enough was enough. I'm sure part of it was a language barrier, and part of it was a culture barrier, but there were some people who didn't even bother asking. They'd just come over and grab my kids. It became tiresome and a bit nerve wracking. I had to extend my arm to keep them at bay when I'd see them running towards us.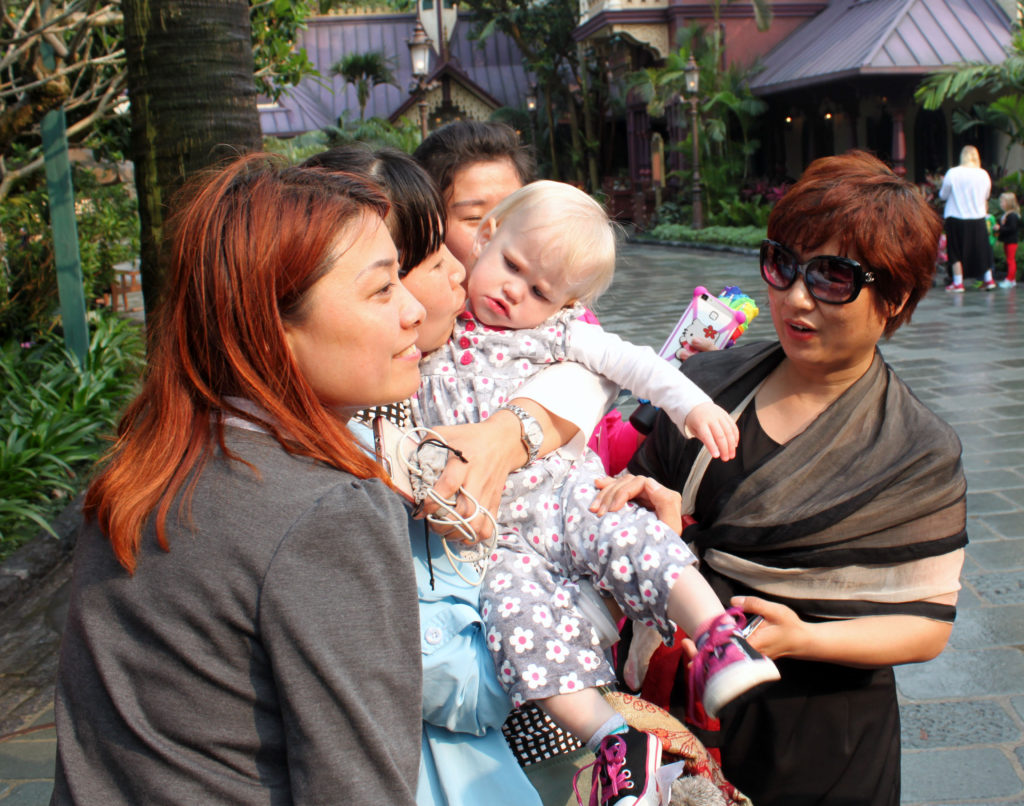 We were really disappointed that the Big Grizzly Mountain Runaway Mine Cars was closed down. They were reopening the day after we left the park, and it was a major letdown that we didn't get to ride this. The rollercoaster covers the entirety of Grizzly Gulch land, and without it running this area felt like a post apocalyptic western wasteland. It was even impressive to view unworking, I can't imagine what it's like in action.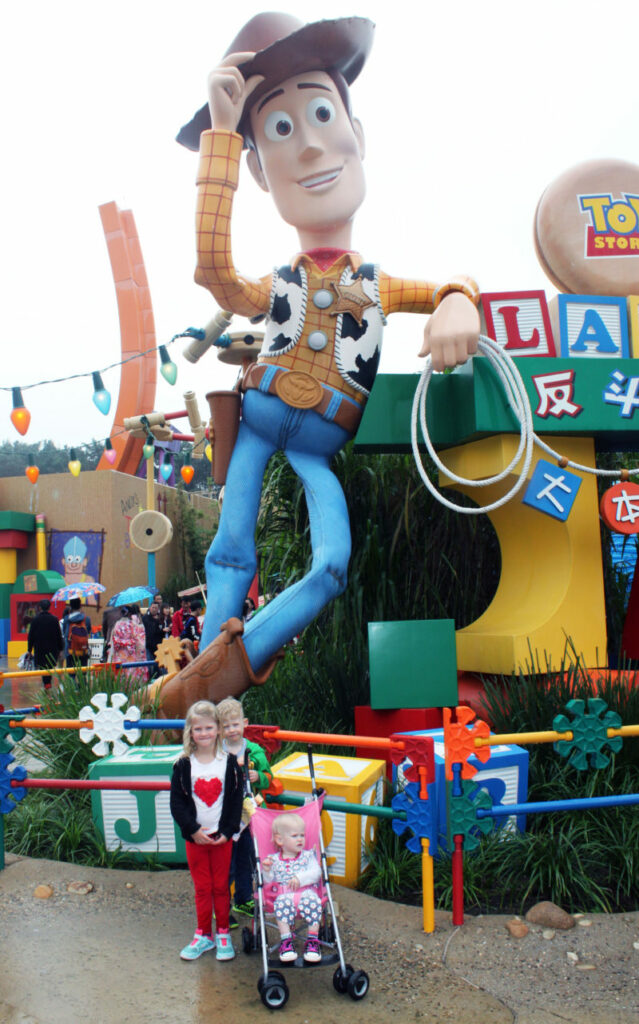 We went in March and crowds were non-existent. It was extremely slow, and it was also very rainy. Hong Kong Disneyland is fairly small, coming in just 3 acres smaller than Disneyland Paris but well organized with an easy layout. During our visit they had a small Disney themed Easter hunt, with painted eggs located around the park, and a map to seek them all out. However, it was nothing like Tokyo Disney's Easter celebrations.
This is also the only Disney park that sells merchandise on a discount table in the park. We bought unique jackets, shirts and backpacks for 50-75%, including our favorite aliens from Toy Story backpack! You can even get a discount on Park tickets when you book through Voyagin. We have used them and can vouch they are legit! The linked site to Voyagin contains affiliate links to products. We may receive a commission for purchases made through these links at no extra cost to you.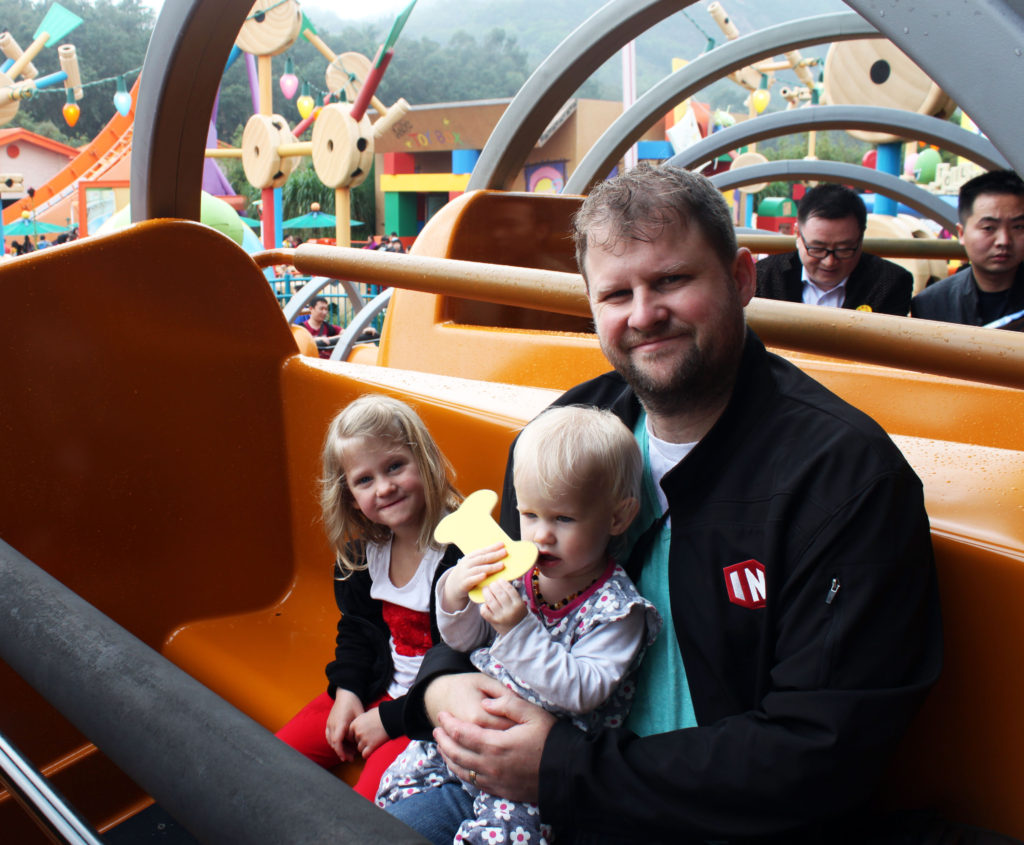 ► For Kids:
Anything that bears the Disney name, is ultimately for kids – but this park was extra special! Every cast member had a stash of unique Hong Kong Disney stickers. From cashiers to ride operators and restaurant workers, each castmember in each section of the park offered different ones, and handed them out like candy on Halloween. After a little while we started treating it like a treasure hunt! These stickers eventually made their way to the twins bunk bed and now decorate every corner of it.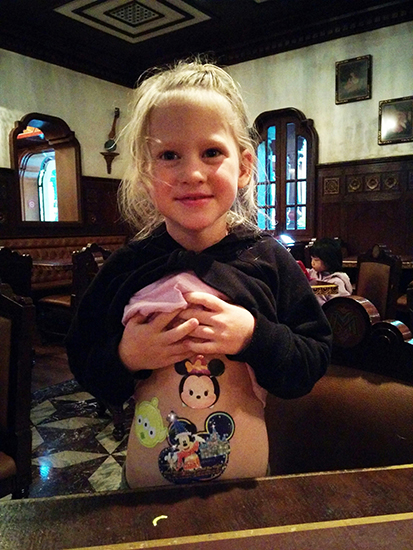 Have you been to Hong Kong Disneyland? What did you think? Which is your favorite Disney themepark? Check out which Disney park we think is best!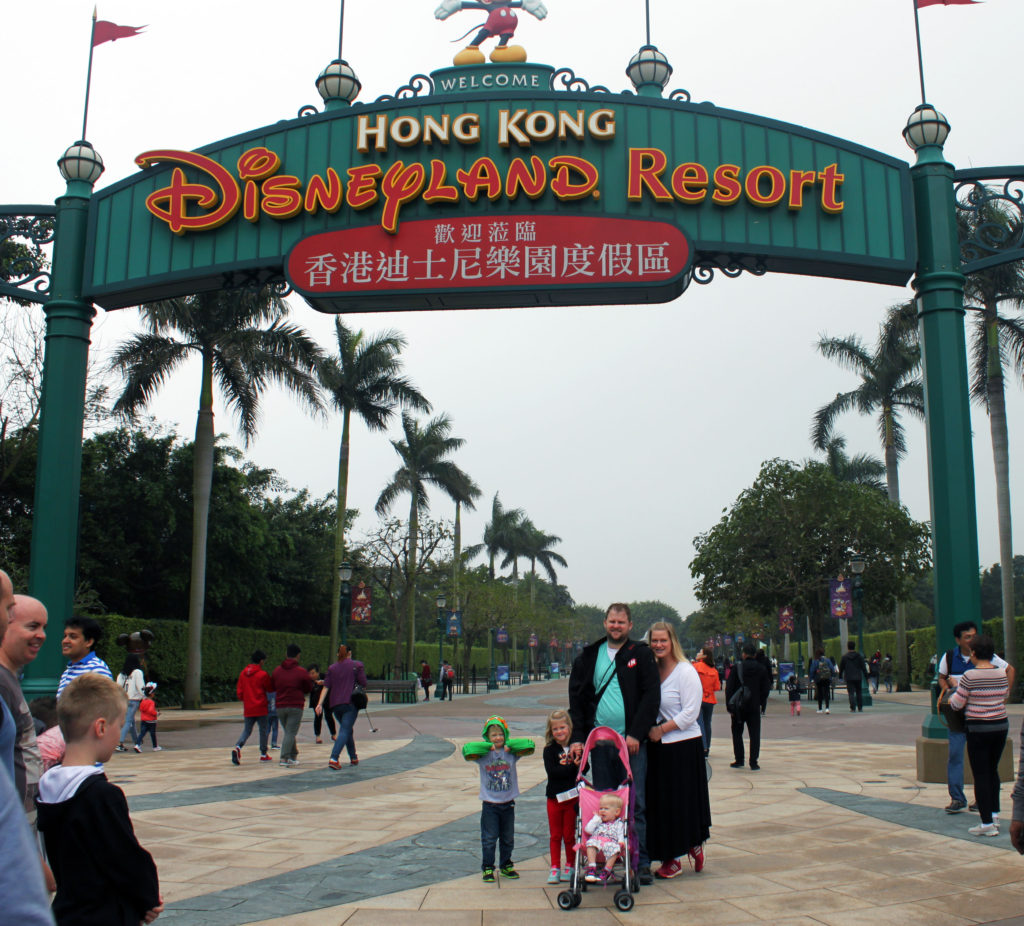 ► Nap-time Version:
This park ranks really high as one of Disney's best parks. The food selection is wonderful, far different than typical terrible theme park food. This park is compact, but not crowded. The whole place is filled with attractions and playgrounds for young children.  If you are an American, prepare to be considered one of the attractions. 
Check out our other favorite Disney attractions across the world.