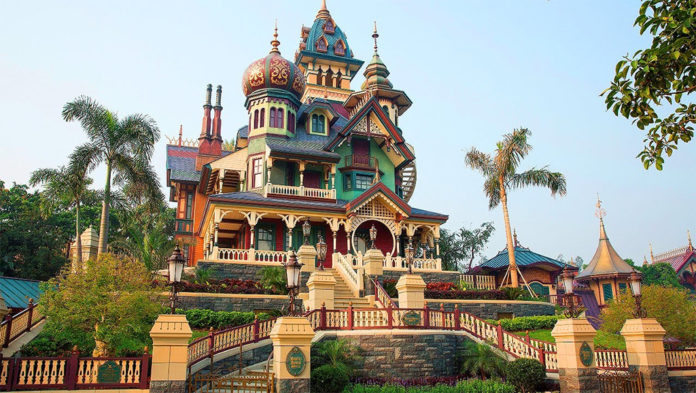 The single best thing about Hong Kong Disneyland is the ride Mystic Manor. It is the single best ride in any Disneyland the world over, or Walt Disney World. This one of a kind ride is exclusive to Hong Kong Disneyland – you can't find it anywhere else. Taking into account the new Pirate's of the Caribbean ride in Shanghai, we had to reevaluate for a split second if this still held true – but yes, ultimately it edges out even Pirates. Mystic Manor is a hybrid of Indiana Jones in California and Haunted Mansion, and features an adorable mischievous monkey that meddles with his owner's magical treasure. The rest will take you away!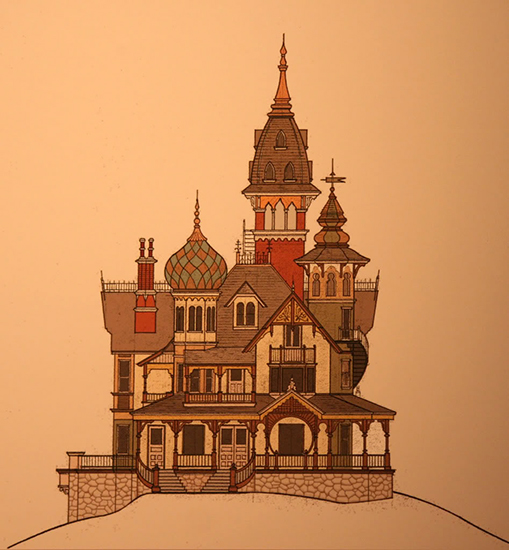 Mystic Manor
Mystic Point
Hong Kong Disneyland
Hong Kong, China
Discount Park Tickets through Voyagin
The linked site to Voyagin contains affiliate links to products. We may receive a commission for purchases made through these links at no extra cost to you.
The exterior of Mystic Manor is like a colorful version of Haunted Mansion. It couldn't be an exact replica and still honor and respect the Chinese culture on account of all the ghosts, dust and cobwebs. This mansion is painted purples, greens and blues. The home is less like a mansion, and more like an old colonial southern home if it were in the middle of Dubai. The top of the house has round domes while the entrance features a wrap around porch with a grand staircase. It pretty much typifies my ultimate dream house.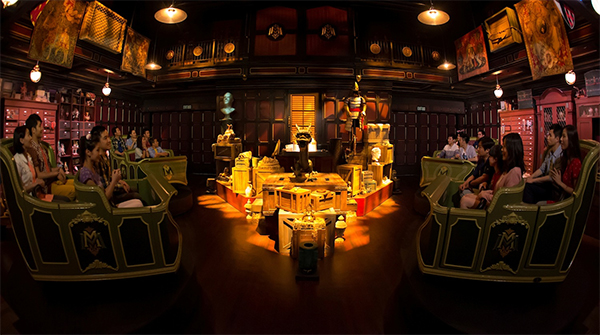 The mixture of architecture in the home tells a story in and of itself, and that story is revealed once you step inside. You immediately meet Lord Henry Mystic and his pet monkey, Albert. Albert is a dear, sweet, little monkey, but he can't help himself. Lord Henry goes on wild exotic adventures, and he brings home alluring and unfamiliar wares from far off places. It's all Albert can do to keep his hands to himself! And he doesn't do a very good job at that.
As you can guess, Albert opens up one of Lord Henry's treasures. It is the equivalent of Pandora's box. From inside your carriage you are swept through the house as the contents of the box wreak havoc. It is a mesmerizing story told in such a compelling and exceptional manner. We couldn't get enough. We rode this ride over and over and over again every day that we visited the park. It was, and is, and remains our favorite ride.
►

For Kids

: There is no height requirement so all children can enjoy and participate in the fun of Mystic Manor. The ride is a bit dark, and might be on the scary side depending on your child's disposition. The ride is exciting and exhilarating and it has a happy ending. It's all in good, humorous fun.
Before this ride, we hadn't experienced the magnetic rides before. They seem to be very prevalent in Asia as we saw them in Hong Kong, Shanghai, and Tokyo. They are definitely cutting edge, and provide a much smoother ride and offers you a unique experience each time you ride. That means a different experience each and every time you ride. Not like Star Wars where it's a different flight path and story, but a different path and different visuals that reveal a different part of the story each and every time.
Have you visited Hong Kong Disneyland, and ridden our favorite ride Mystic Manor? Pie will still tell you to this day how much she loves it. If she see's a picture of the ride, or even an artistic rendition, she will talk for hours about how amazing it is. It wasn't just her, our whole family was enamored by the mystical and magical properties of this attraction.
What is your favorite Disney Theme Park ride?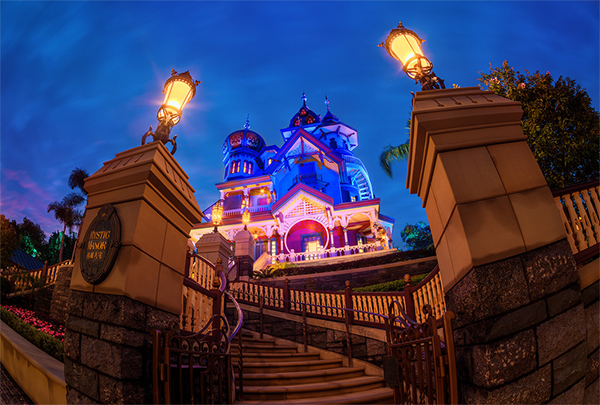 ►

Nap-Time Version

: Mystic Manor is our favorite ride of every ride that Disney has to offer in all six theme parks across the world.
Check out our Rankings of Every Disney Park Across the Globe, and our review of Hong Kong Disneyland.