Shanghai Disneyland is spectacular. Located in the city of the future, the contributions and surroundings play together cohesively, and the modernity of the park is dramatic and alluring. This park comes in at #3 in our family rankings of every Disney park around the world. This truly is a park like no other, for some reasons you'd expect and some reasons you might not.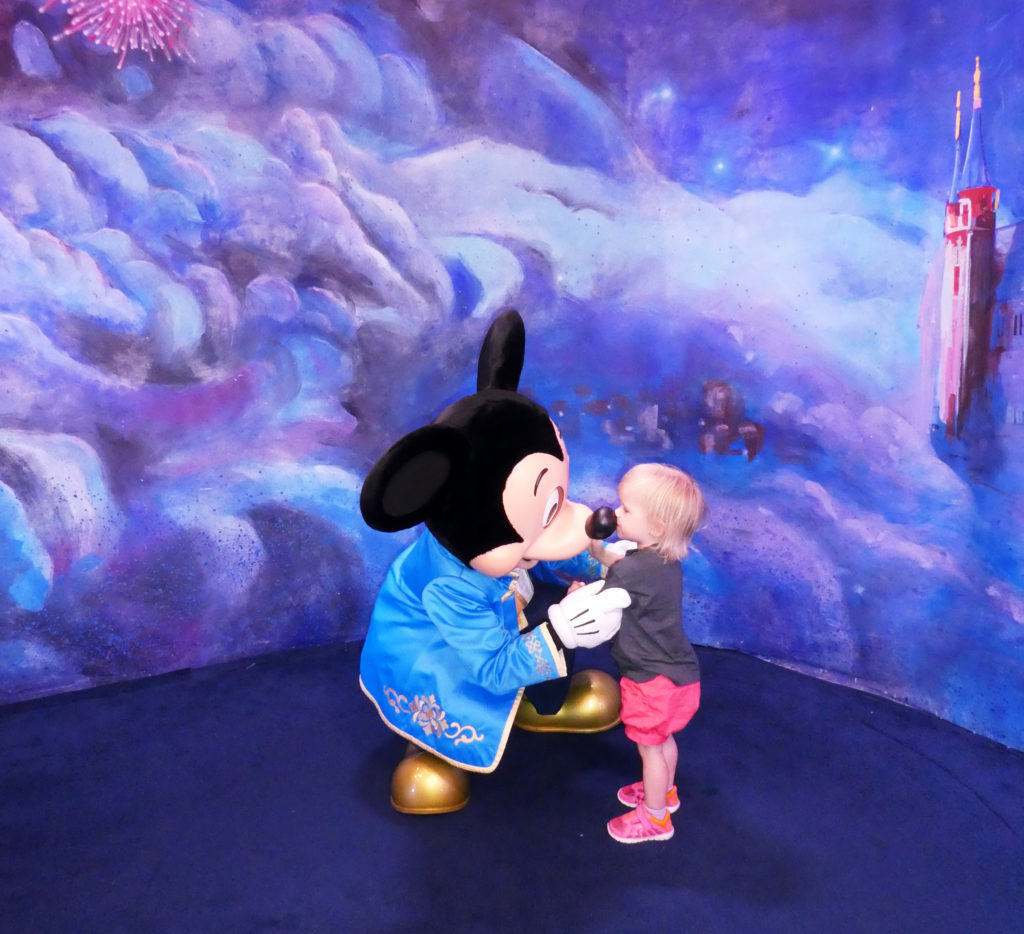 This is a massive park and the grand scale of this location means something big is in the works, and the park is already pretty incredible as it is. Though Shanghai Disneyland opened less than a year ago, it is obvious from walking around they are planning for future expansion. Of course, Disney has a pretty solid business model so that makes sense, but it does leave a lot to be desired walking from one area of the park to another.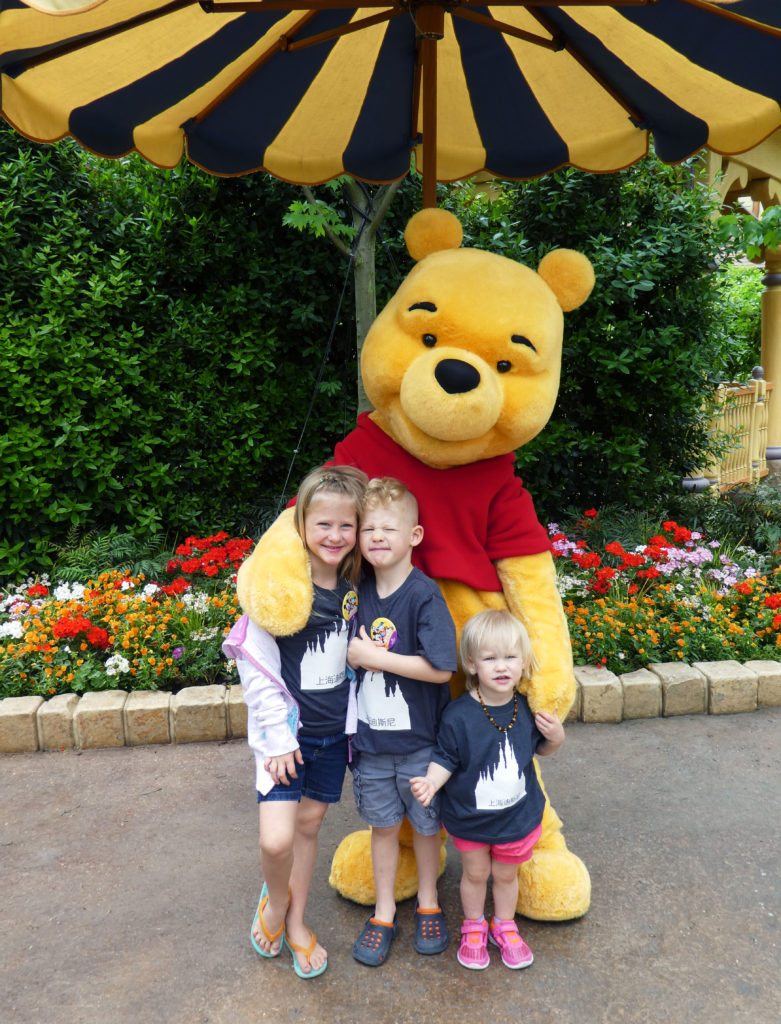 Entering the park is a feat like no other. It's an hour long process of dedication to ensure no one takes your place. It's a free-for-all procession, mosh pit to the front of the line. And, you have to do it twice. First for the bag check at security, and secondly to present your tickets. Groups will split up to see who can get to the front first, and then they will push, shove, punch, and grope their way across 3 or 4 sections to get to the party that made it to the front of the line first. While standing in your section, you'll have to breathe on the neck of the person in front of you. If you aren't willing to do it, someone else will.
During this hour long process I was kicked, scratched, and hit more times than I can count.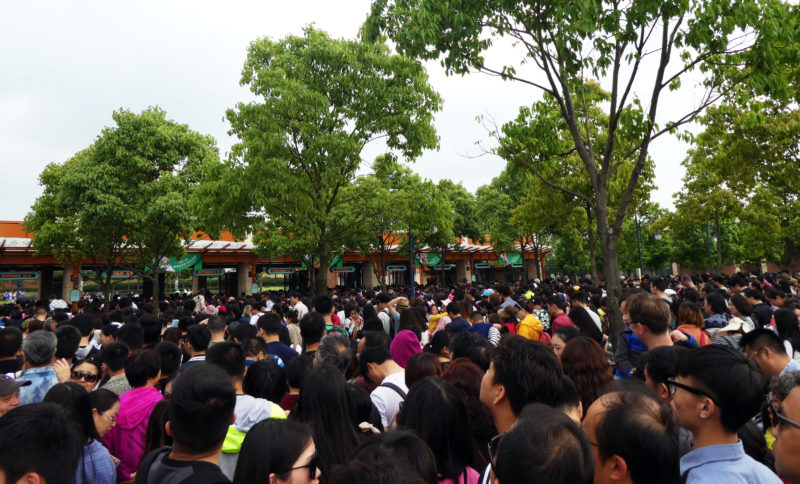 If you survive that, it's smooth sailing from here on out because miraculously, they manage to form queues once inside the gates.  
Except for the fact that Disney is still trying to combat the problem of scalpers both in and outside of the park. They will scalp anything from tickets, to fastpasses, to merchandise. Outside the park of course, they try and sell entrance tickets and fastpasses, but inside the park they stand in the actual lines to the rides and open their trench coat to display the merchandise. It's all knock off, low quality garbage, but we saw groups of people buying from them constantly. They stand in the middle of the queue and walk up and down the walkway begging you to buy something.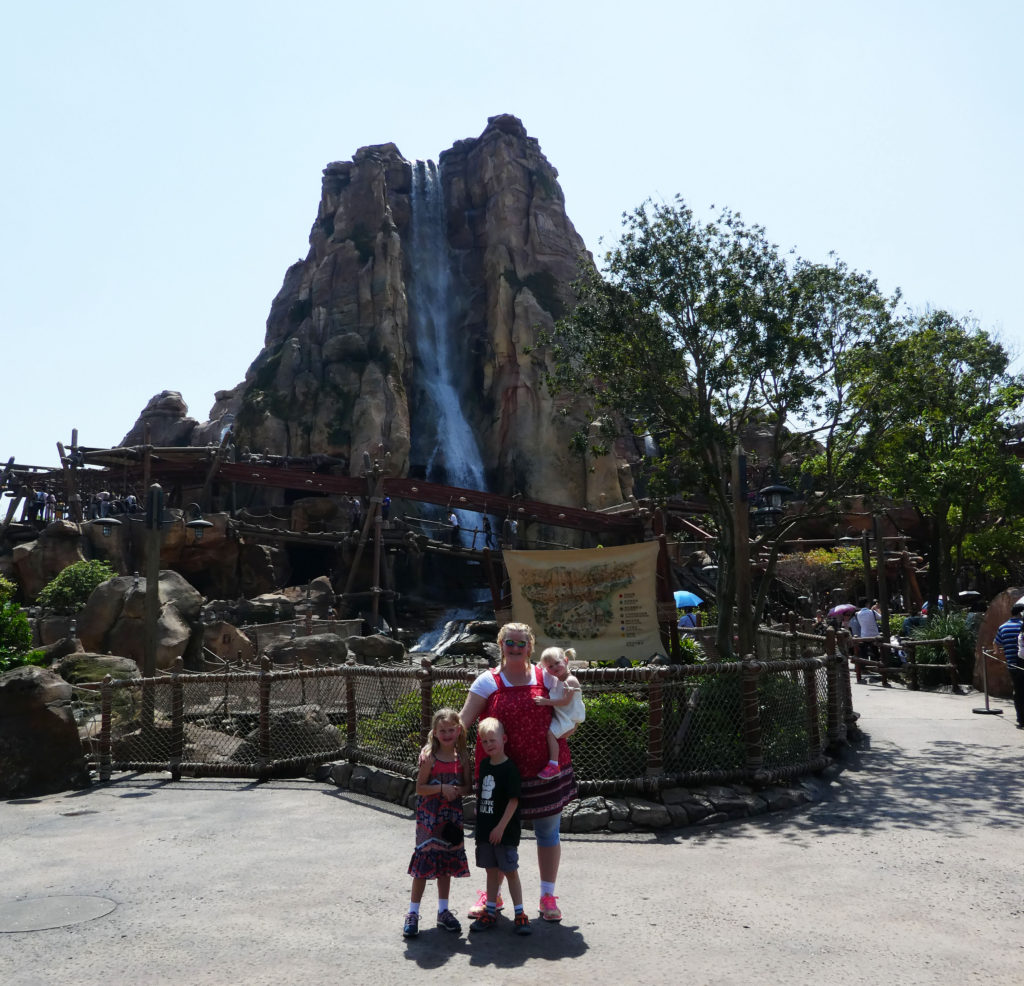 For you, that means Disney will randomly decide how to check to see if your fast passes are legit. On occasion, you'll be able to get on a ride without consequence. Other times, you'll have to show both your fast pass and your park entrance ticket. Other times, you'll also have to show ID.
This park has the largest castle of any Disney theme park towering just shy of 200 feet tall. This castle bears Snow White regalia and offers a walk through telling her story.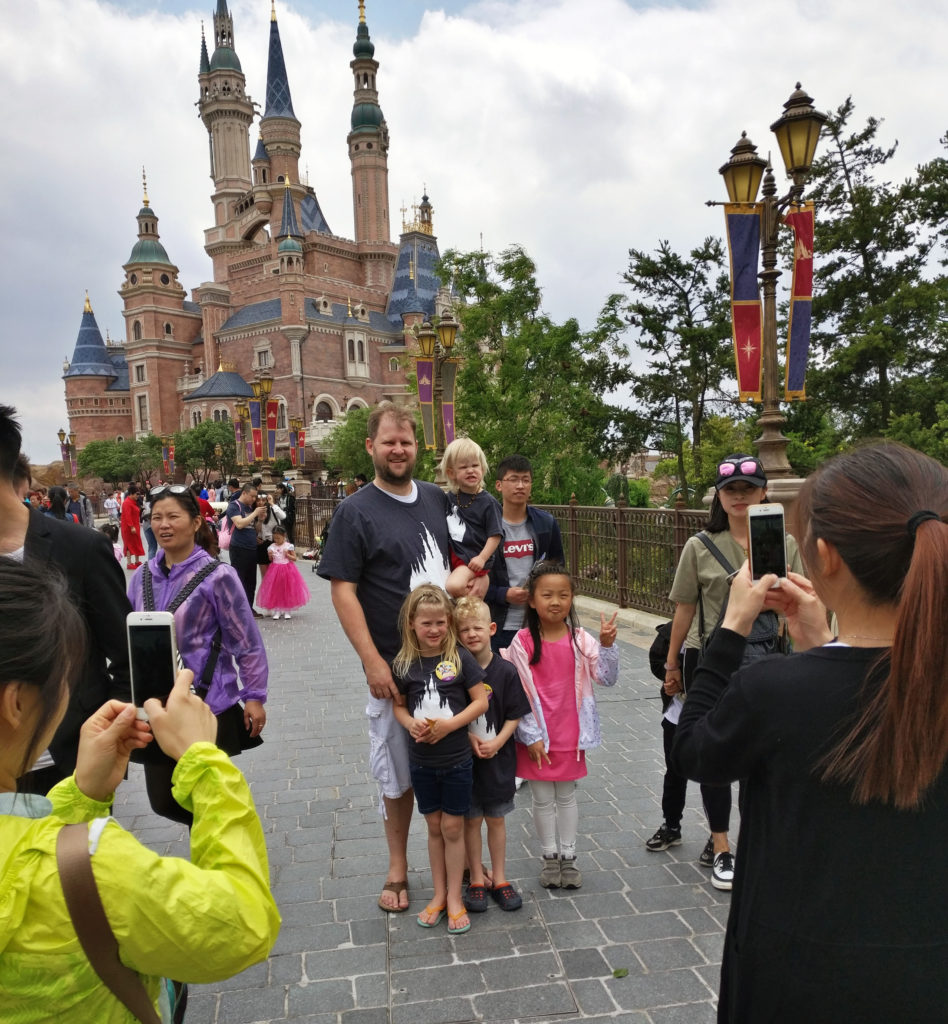 The front of the castle has a huge stage and offers grand productions complete with huge viewing areas and seating in front of it. Here is one of the areas where our family was surprised to see details lacking. For these large productions, the castle has stage lights in each corner of the castle. When raised, they block the incredible view of the enormous castle. The problem is, they are always raised. This is very outside Disney fashion, and was disappointing and unexpected.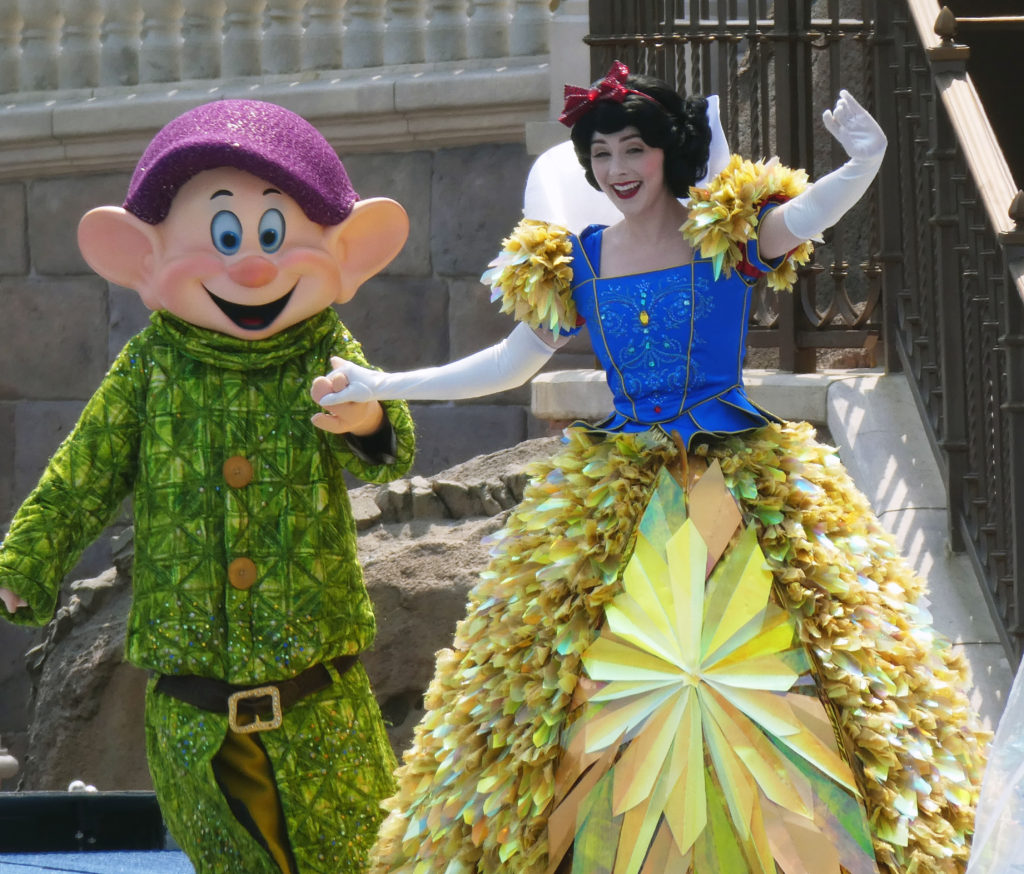 Having been open just under a year, it goes without saying that everything in this park is new, pristine and polished. This park is home to the now famous new version of the Pirates of the Caribbean attraction. It's everything they say it is.
It is also home of the Tron roller-coaster, and the only place in the world you can currently ride either of these rides. Our family loved both of them! And great news! It was just confirmed Tron is coming to Walt Disney World! The new rendition of Soarin' was debuted at this park before it was replaced at all the other parks as well.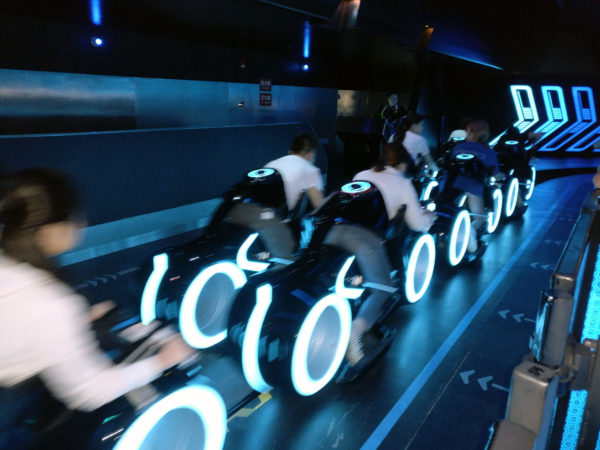 The park lacks quite a few rides that definitely don't go unnoticed. It's a Small World, Haunted Mansion, Tower of Terror (Guardians of the Galaxy), Space Mountain, Thunder Mountain, and Matterhorn (Mt. Everest), are the most obvious. In addition, most of classic Fantasyland is missing. Tron could arguably take the place of Space Mountain, and a much better version at that, but that still leaves a huge disparity in expectations. There is also no main street.
In fairness, the park is still brand new, and opened with more rides than any other Disney park on Day 1. 
At the same time, there is a huge area devoted to an Alice in Wonderland maze. This is a huge attraction, and the kids love it, but it isn't a true maze. Including the fact that there are three doors at the entrance, but you are only allowed to go through one. My kids still talk about how disappointing that was.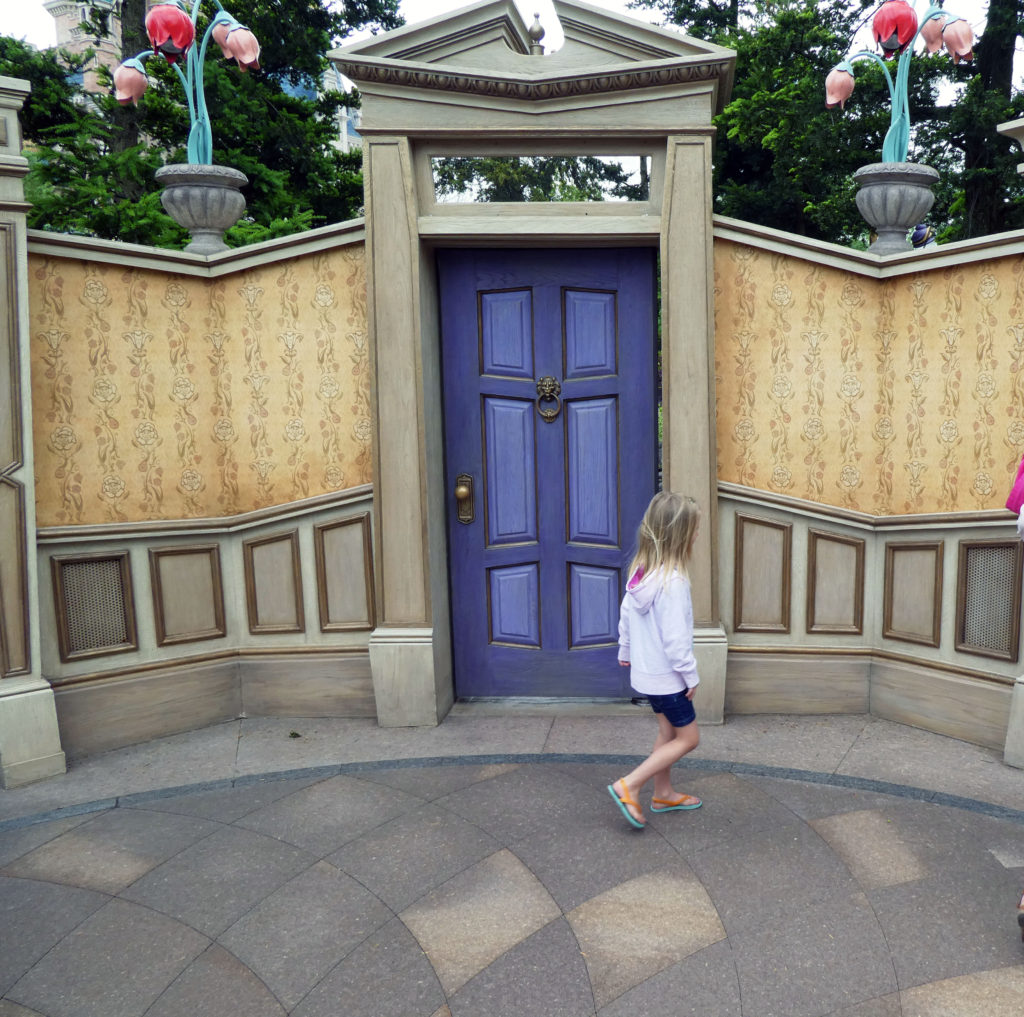 There are a lot of play areas including a rock sand pit, and a huge pirate ship on Shipwreck Shore! The Marvel Universe area they have been adding to all the parks was super fun and we got to meet Captain America and Hulk Buster, even though he wasn't interactive (Widmore was sure Iron Man was in that suit). It's a welcome addition to have more characters for boys to interact with.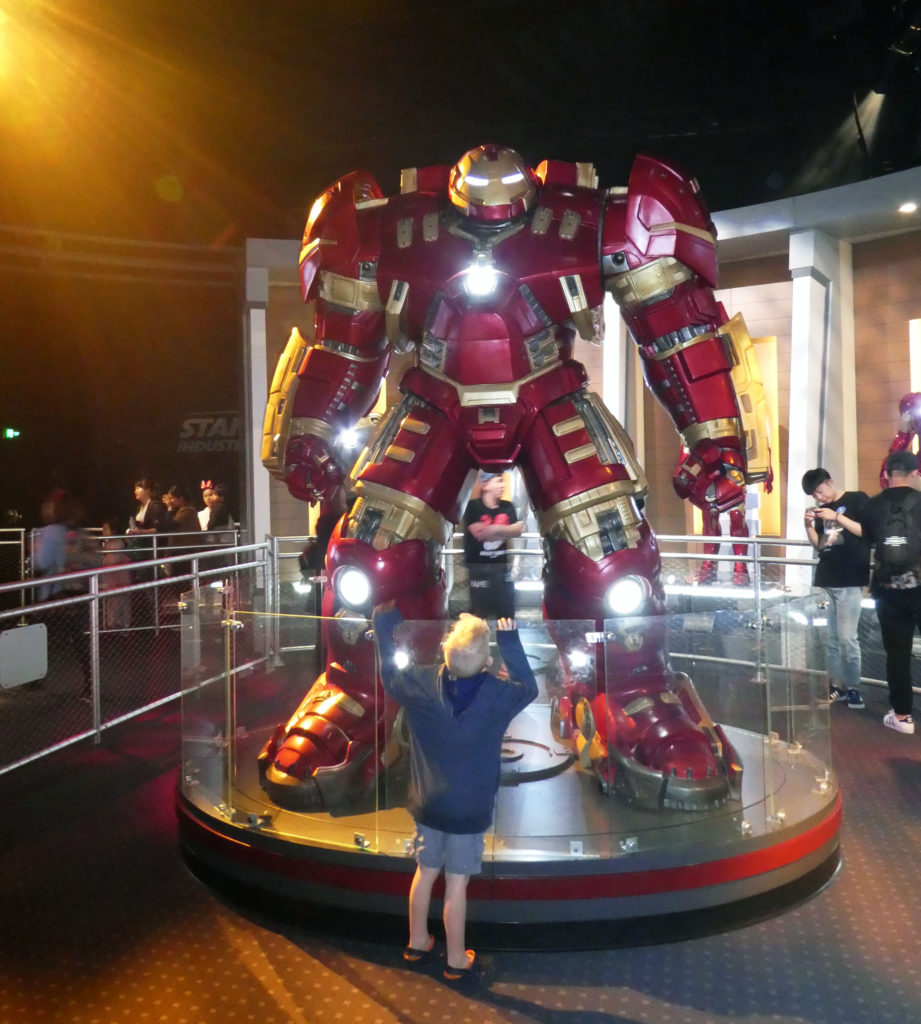 There is also a huge Star Wars pavilion with the Millennium Falcon, and somehow because it's the Disney timeline, both Darth Vader and Kylo Ren are alive at the same time to meet characters. There is also a large Lego play area. This area was not popular so we practically had the whole thing to ourselves. Our kids loved flying the Millennium Falcon.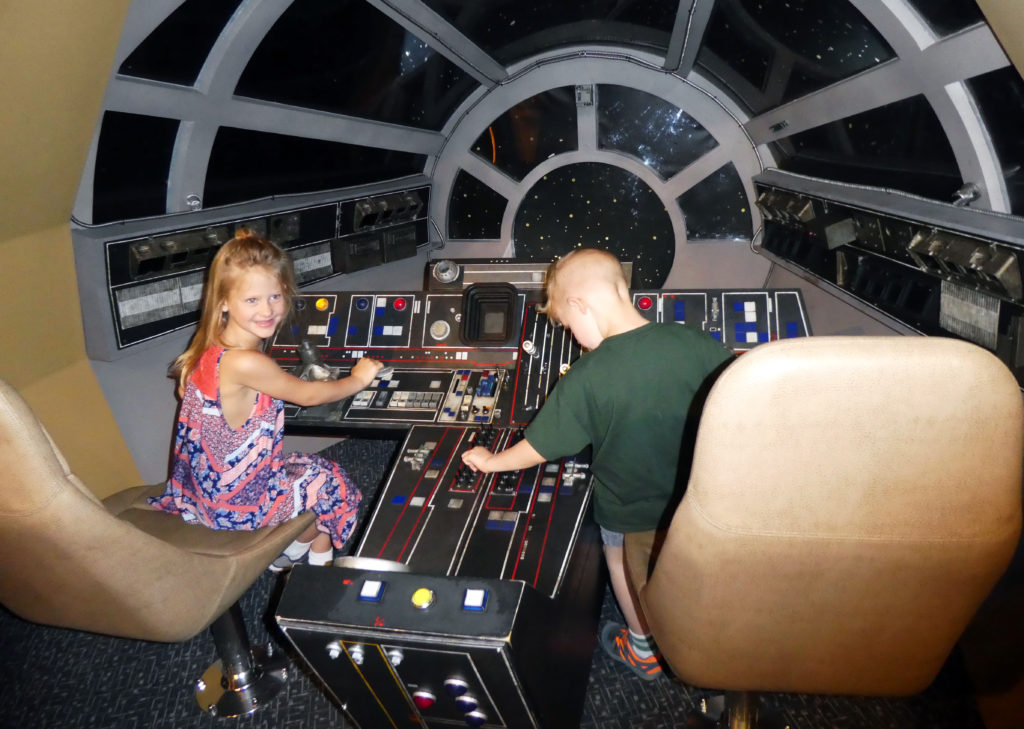 And finally, we had hoped and expected the food options at this park to mirror Hong Kong Disneyland, but this is far from reality. This park ranks pretty low for both food options and food quality.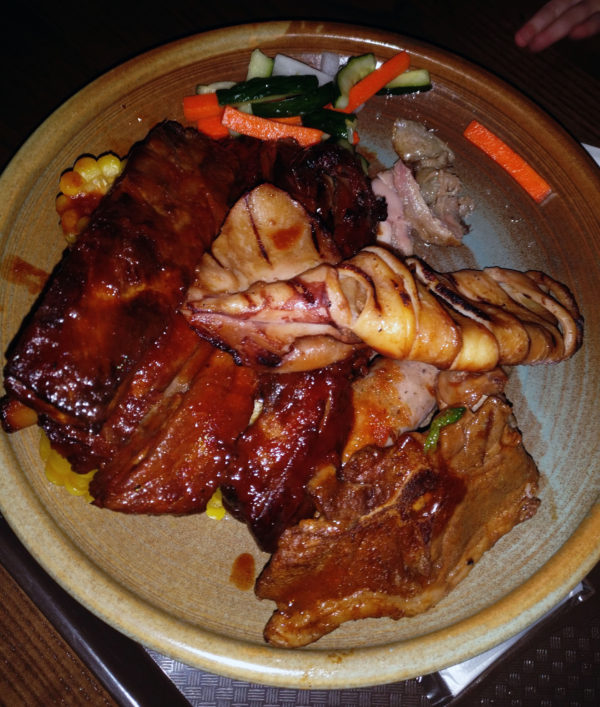 ► For Kids:
It's a Disney theme park, and there's nothing dull about that. Kids will miss a lot of their favorite rides if they are accustomed to spending time at any other Disney park, but it's still a super fun park and there is plenty of Disney to make up for the missing iconic rides.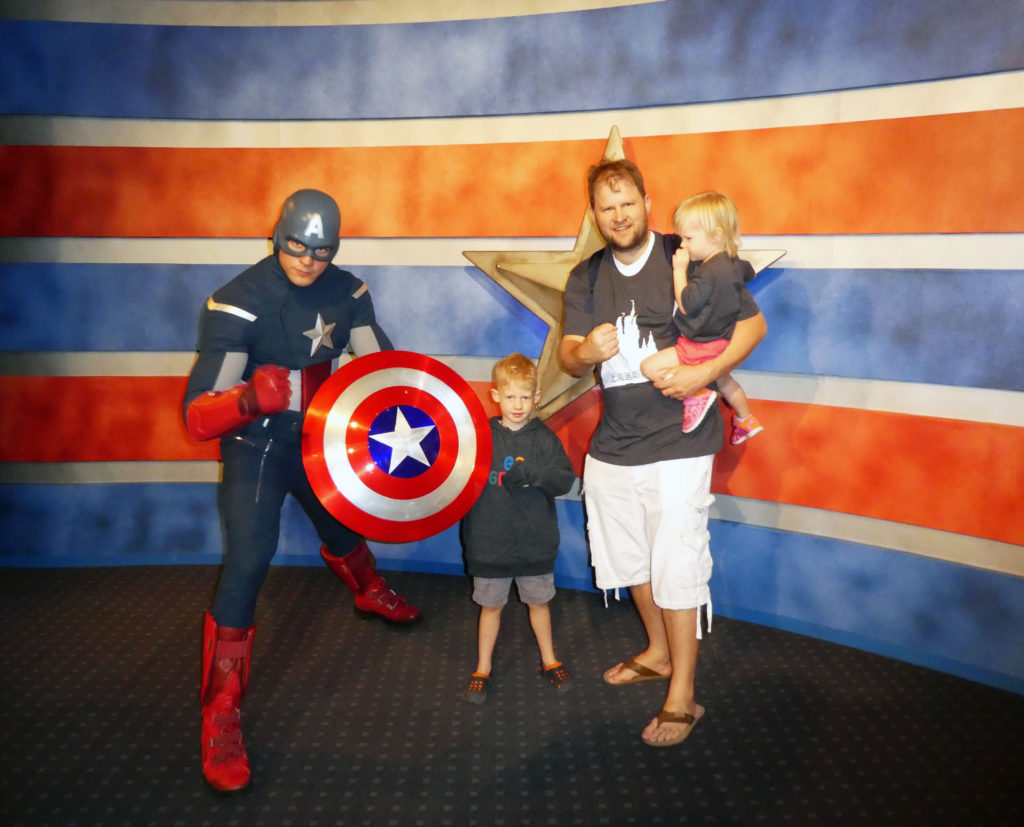 During our visit our family stayed at the accompanying Toy Story Hotel next door to the parks. It offers a super fun theme, great restaurant and free shuttles that get you there in under 5 minutes.
► Nap-time Version:
This is the newest Disney park to open, and offers rides that no other park currently has in operation. It is big and beautiful, but lacks a lot of your favorite classic rides the other parks have.
Have you been to Shanghai Disneyland? Was Pirates your favorite ride? What did you think of the castle? Tell us everything!