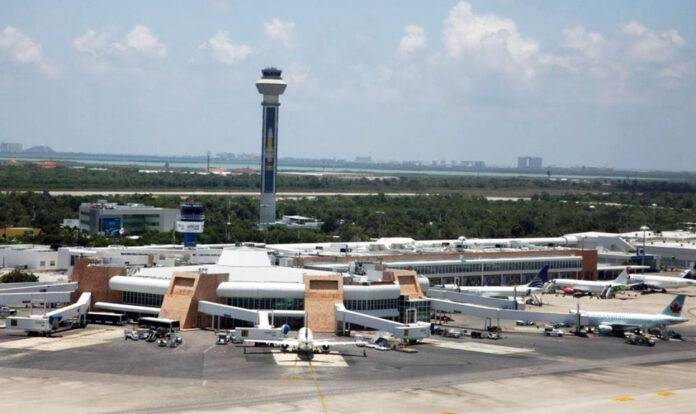 Sometimes flying standby means you get to the airport an hour before your flight, and jump on when it's time to board. But usually, it means waiting around for hours and hours until you finally hear your name and don't know how to react because you're positive you are hallucinating from being out in the airport desert without a cell phone charger for so long. That's how our day went when we flew home from the Cancún International Airport (CUN).
►

Ranking

: #stinkydiaper
Cancún International Airport (CUN)
Carretera Cancún-Chetumal Km 22, 77565 Cancún, Q.R., Mexico
Terminal 2
Phone: +52 55 5284 0400
Curfew: None
When flying domestically, you can change between terminals without any fuss. You may have to go through security again, depending on the airport layout, but you are free to come and go. When traveling internationally, you are stuck in the terminal until your flight takes off, or you have to get a police escort and go through customs. This goes for any airport, not just Cancún International Airport. Therefore, you've got to be strategic in planning the best terminal with the most flight options.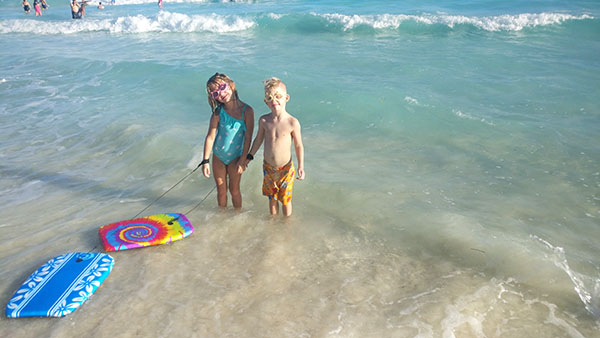 I received good intel the day before we were set to depart from Cancún International Airport (CUN) regarding a specific flight. The problem was it flew into LAX, and we hate flying into LAX. LAX is a standby nightmare, so we try and avoid it when we can. There was another flight, into Texas, that Gabriel wanted to try for. I disagreed, arguing while we despise LAX, getting home is better than not getting home. In the end, somehow Gabriel succeeded in convincing me and we decided on the route through Texas.
See, the problem was we were flying in January. There was major flooding in California, and there was a huge winter storm pounding the NE. There was only a small corridor of where we could travel that wasn't affected by weather, and that severely restricted our options.
Through sheer luck, as that is the actual force that powers standby flying, Gabriel got out with two of the kids. Because I am the employee, and I'm the one that can work the system, plus I have better priority when traveling alone, I'm always left behind. The baby goes with Gabriel, no matter what for obvious reasons, and the twins alternate who gets to stay behind. The child who gets to stay behind not only gets special one on one time with Mom, but a lot of special goodies and treats too.
We arrived at the airport that morning at 5 am; that means we left our hotel at 4 am. Gabriel's flight left at 8 am, and the short version is that Pie and I didn't get home until the next day. Needless to say, I know the Cancún International Airport (CUN) very intimately, at least Terminal 2.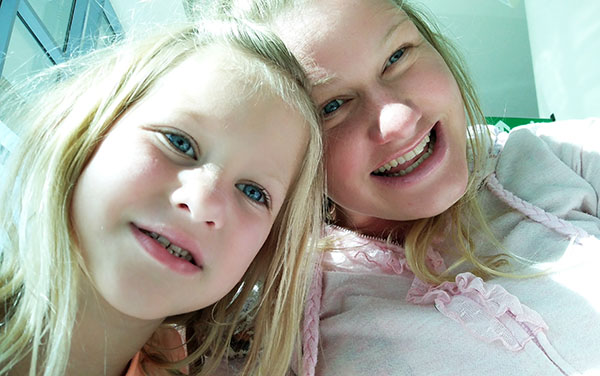 The first, most important distinction one needs to know about Terminal 2 at Cancún International Airport – there are no phone charging stations or outlets! This is a big deal. I unconditionally rely on a website booking program for flying standby, and I am stuck without it – literally. I can roll over to another flight, but it has to be booked first, and it has to be to the exact same location. Plus, I need batteries to yell at my husband because regardless of the circumstances, this was entirely his fault. I didn't consider this to be that big of a deal until we missed flight after flight after flight and my phone was now locked in battery saver mode at 15% and draining fast.
I'm getting ahead of myself. After we purchased breakfast, we made a game plan by studying the departures board. Our daughter was almost six at the time, and she did a great job reading the boards and navigating the airport; she'll be able to fly alone by age seven. There were flight options approximately every 45 minutes to 2 hours to various locations throughout the US with connections to our home in Utah. When we weren't rushing from gate to gate, we played in the Duty Free store, tried on cowboy boots annoying the airport workers, ate yummy snacks, and played with the Mexican toys at the Made in Mexico store.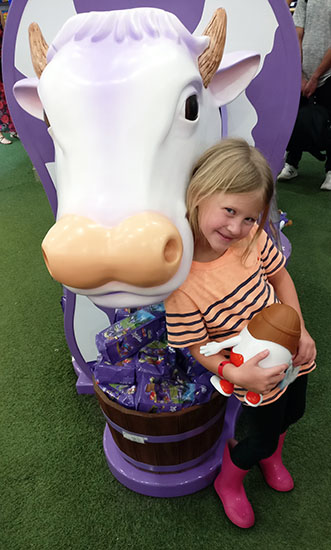 We picked up a darling paper mache Day of the Dead Bride dressed in green. She was extremely fragile, but the employees packaged her up with great care and she made it home in one piece. She's now a part of our Halloween decorations and a very festive reminder of our adventure in the Cancún International Airport (CUN).  
The Duty Free store in Cancun is located in the direct center of the terminal. It is full of all the gummy bears, booze and cigs, chocolate, and all the perfume you could want, but it also has a lot of children's merchandise. There is a huge Chupa Chups lollipop section plus another giant candy section with cellophane wrappers shaped like pieces of candy filled with a variety of goodies, a Kinder Toys section, and a stuffed animals section. After we missed our first two flights, it was time to boost our spirits with a treat. I got a Toblerone and Pie picked out a Chupa Chups giant lollipop toy filled with 20 different lollipops and one of the candy bags. We came back later after missing another four flights, and she picked up a giant plastic Kinder Egg filled with the same chocolates. I picked out a small tote to catch all my tears.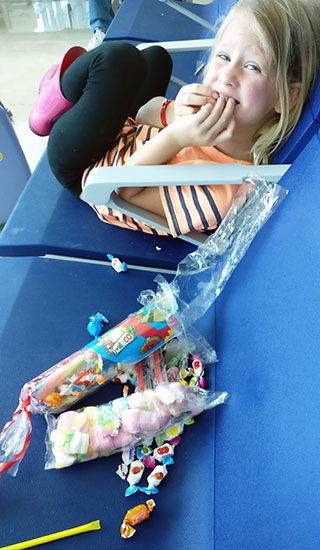 In all we tried for 11 different flights at CUN. We almost got out to Colorado, but there was a miscommunication between the gate and the flight, and when we got down the jetbridge the doors were closed. My phone was nearly out of batteries, so I hurried and booked all the remaining flights departing to the US and checked in for them all. Finally, we decided to say a prayer. The next flight was departing to the Phoenix International Airport, 14 hours after our original arrival time to the airport. We made it on!
We love flying into PHX! All the terminals are interconnected so it makes transferring between airlines a cinch! We still had to pass through customs, which put us on the opposite end of the side of security we needed to be on to make our connecting flight that left just before midnight. We were running to security trying to make our flight. Pie was exhausted and crying, and I couldn't hold her because I was holding all the carry-ons. Everyone in the airport was casting their eyes of pity at us as I encouraged her to keep going as quickly as she could to make it to the flight.
That was sheer torture, because by the time we got to security it was worse than a totaled car wrapped around a telephone pole. It was a nightmare. There was one lane open, and only two people working it. People were screaming at the top of their lungs, and begging for help to make their flight. The TSA was un-amused and un-affected. Hundreds of people that night missed their flights, and I had to throw away my bottle of Mexican vanilla hoping it would help us travel faster through security. It was pointless. Any hope we had of making the flight was futile, and we were so late we couldn't even be rolled over to the morning flight.
We booked the first hotel we found that offered an airport shuttle. It was after midnight. We were nearing the 24 hour mark of traveling. We arrived at the hotel and fortunately there was a 7-11 next door. We made our way over there to pick up something edible along with some bottled waters, but there had been a robbery and it was locked down for the night. We made our way back to the room and decided to order some pizza. I broke down sobbing to the teenager on the phone working at Domino's Pizza because I had no idea what the address was to our hotel.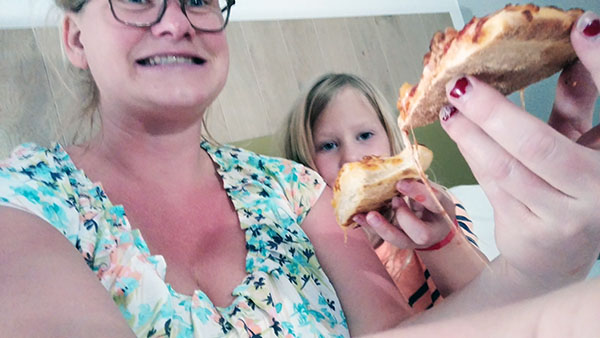 Once the pizza arrived, and we were able to fill our bellies with something other than pure corn syrup, we started feeling a little better. We jumped on the beds, and found a movie to fall asleep to. We slept in as long as we wanted, and made our way back to a new airport after we were well rested. From PHX we took a joyride through the airport on golf carts, enjoyed yummy food at the Taco Garage, and got home on the third flight we tried for.
►

For Kids

: What are you going to do with your kids here? Unless you get stuck, the game plan is fairly straightforward, but if you do get stuck CUN Terminal 2 is a great terminal. There are lots of shopping and food options, but most importantly the duty free store in the center of the terminal will keep your little one occupied for hours, or days, as it were.
Have you ever gotten stuck in an airport? Flying standby, or experienced a cancellation? What did you do to pass the time? This was our second to worst standby experience. The first one was trying to get to our Mediterranean cruise departing from Barcelona, Spain (post coming soon). We also had some trouble flying home from Toronto, Canada. We'll fill you in on those details in due time. Did you find any fabulous treasures? We want to hear all about it!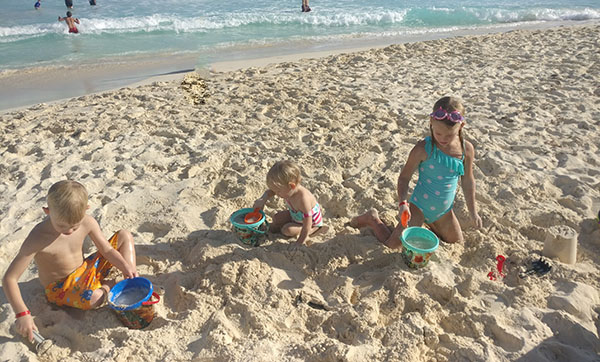 ►

Nap-Time Version

: Our fun adventure getting marooned at the Cancún International Airport (CUN) flying standby during two weather events that affected both the East and West coasts of the United States.
Check out our fun adventures during our Cancun trip, including the Gran Caribe All-Inclusive Family Resort, visiting Tulum and her ancient ruins, and swimming in Dos Ojos!