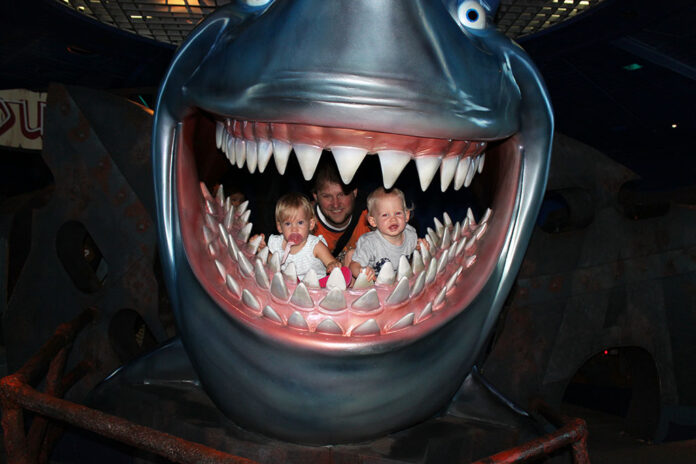 The first time you go to a Disney park, it's incredible. Your jaw transforms into a cavern as you walk through the park spellbound. Over the years, after repeat visits, you start to see where the magic is flawed and the real world creeps in. Now, we love Disney. We've been to every Disney park and every Disney property there is, and we keep coming back year after year. However, there are a few reasons not to go to Disney World. This is a list of the top things we hate about Disney…
Top 9 Things We Hate About Disney
► Ranking: #stinkydiaper
#9 Beverage Options 
We aren't boozehounds, so this isn't about the lack of alcohol at Magic Kingdom – this is about soda. The only option for beverages are soda or water. Only a few restaurants offer tea, milkshakes or even lemonade.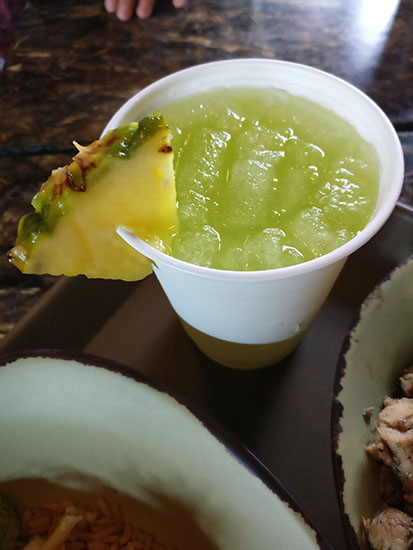 Every restaurant should offer a few select adult beverages, soda, water but then also a few alternatives like tea, lemonade, powerade, ginger-ale, jarritos, or I don't know, milk? Market a unique specialty drink for each restaurant and beckon the guests to come like they do at Satu-Li Canteen in Pandora!
And let's talk about the water. At some establishments it tastes fine, but then you've got the ones that taste like they came straight out of Laguna Caliente lake. Why are there sulphur pipes leading straight into the parks, and why can't they be replaced? This is definitely a reason not to go to Disney World, or at least pack in your own water!
#8 Value Resorts at Walt Disney World 
The #8 thing we hate about Disney are value resorts. With the exception of the Art of Animation, value resorts offer little value. They aren't even cheap! The amenities are weak – they don't have hot tubs at any one of the three or more pools on the property.
They also don't offer any alternative transportation other than buses, which means everyone is fighting for the same seat. Not to mention, the value resorts are sprawled out over a compound so large it has to fit 3,000 rooms in it, with no building higher than four stories.
They don't have any restaurants other than the cafeteria, which still serves better food than the entirety of Magic Kingdom and Hollywood Studios. 
This is just another reason not to go to Disney World, or at least a reason not to stay at a Value Resort.
#7 Quick Service food choices at Disneyland, Tokyo Disneyland, Magic Kingdom & Hollywood Studios 
Disney takes crappy fried theme park food to the next level. Even once they finally get something decent on the menu, like the fried green tomato sandwich at the Hungry Bear Restaurant in Disneyland, they just as quickly snatch it away from eager guests desperate for something edible.
What's absurd is they just as easily could make good food, like the amazing restaurants offered at Disney World hotels, Epcot and Animal Kingdom. Being forced to consume the entire gamut of fried food groups just leads to longer lines at the bathrooms, and who wants to go to Disney World to spend the whole time on the toilet. Yes, this is the best reason not to go to Disney World!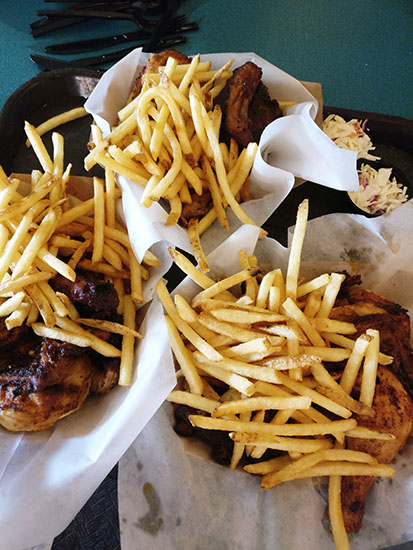 Would it be so hard to offer something other than gads of french fries? How about a few of the great quick service choices they have over at the other parks? How about a nice plate of ribs from Flame Tree BBQ, or a rice bowl from Yak and Yeti? We love the Fish Tacos in Mexico at Epcot! Seriously, this is one of the major things we hate about Disney.
#6 Construction 
No one who throws their money at Mickey Mouse seems to care that half the parks are off limits at any given time. Having one ride closed for maintenance, or refurbishment is one thing, or even building a new land on the outskirts, but for six entire years Disney's California Adventure was basically under a tarp, and ticket prices were not only full admission, but still being raised year after year.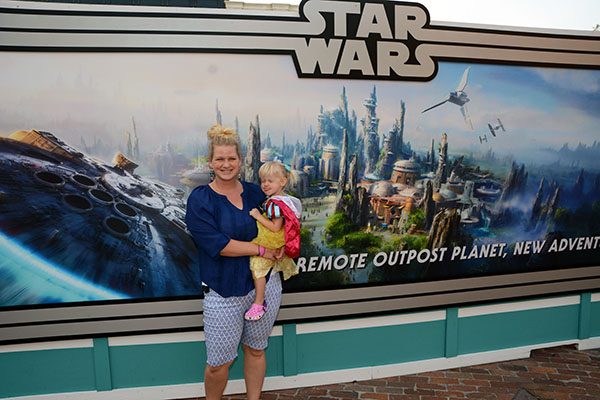 If more than half the rides are going to be shut down or inaccessible, you should pay half price. Hotels don't get away with that! If there is construction going on at the hotel you are staying at, you get a discounted rate. If an airplane breaks down, you get a credit for the delay.
But, when you go to a Disney park you stand in front of the construction signs looking dumb and taking photos, grinning away at how lucky you are to have seen the park before it had something even cooler in it. If anything bad happens at Disney they just shove a spoonful of sugar down your throat to make the medicine go down.
Seriously, we should all use this as an excuse not to go to Disney World!
#5 Special Events
Special events are now the best way to allow Disney to suck your wallet dry at Disney parks.
When Gabriel was first hired at Disney they would shut down the park at 7pm for two nights in December. Cast members and their families would be issued special admission tickets to get full run of the park, restaurants, and characters.
Since then, they've traded that in for a keepsake ornament and a thank you card!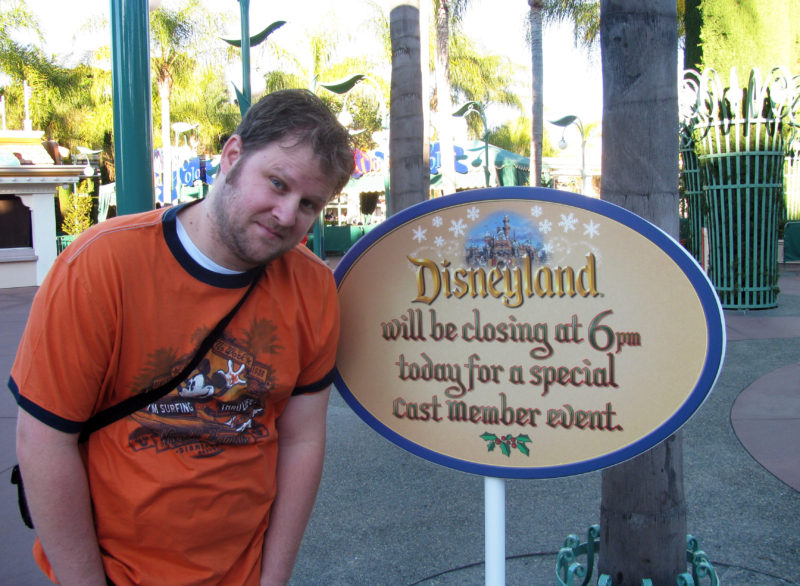 Instead park goers can pay full price for a daily ticket to the park, and get kicked out 5 hours early! What a steal, literally. Alternatively, you can pay an extra $100 to get into the park a few hours earlier than everyone else and ride three, count them, rides.

And amidst all this, ticket prices go up every single year. It's like you're in a constant chokehold by executives who don't have enough money to buy their 10th boat to park on the Amalfi coast. Disney has finally figured out how to monetize the magic into oblivion.
Why then, are we still knocking down the gates to go to Disney? This right here is reason enough not to go to Disney World! 
#4 Lines for Characters 
There is something inherently wrong about coming to Walt Disney World and having to stand in line for an hour to meet Mickey Mouse and his friends for two minutes.
Mickey Mouse is the ultimate reason for the park's existence. He is the reason kids beg to come here, and parents spend thousands of dollars here. He's the reason that you are willing to pay admission to a park that you're going to get kicked out of 5 hours early.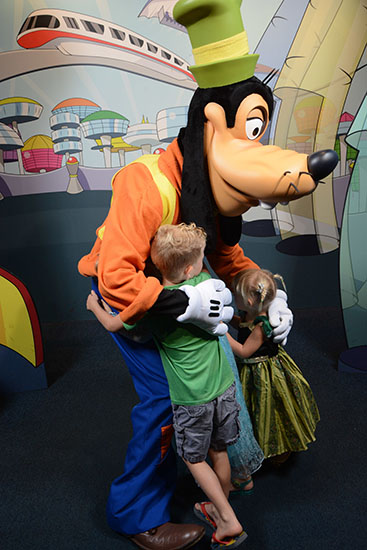 When we visited Tokyo Disneyland there were never any lines for characters, and there were characters everywhere! Characters weren't an attraction, they lived there; they were part of the experience. They would mingle, and visit, and hug, and play. If you wanted a turn mingling, visiting, hugging and playing with them, then you'd just go up and politely wait for them to finish with the person they were talking to first.
This is how it should be done.
#3 Transportation Options at Walt Disney World 
This is something we both love and hate about Disney. It's a necessary evil and it's going to have built in de facto annoyances due to the mere fact that only so many buses can only serve so many places and can only go to so many destinations. We also love that we don't have to rent a car, but the fact is, the transportation set up creates a lot of extra walking, and a lot of extra waiting around.
Depending on the resort you stay in, you may wait upwards of 20 minutes waiting for a bus. Multiply that by how many buses you have to take to get where you need to go, and that's even if you can get on the first bus!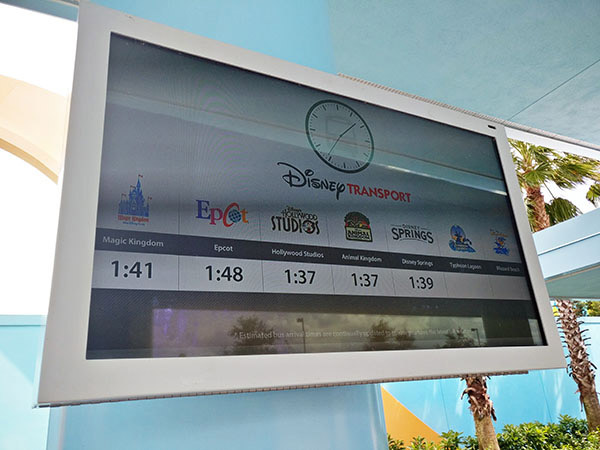 The thing is: Disney knows it. They have now partnered with Lyft to provide self driving Minnie Mouse pink polka dot cars you can order to get you where you need to go instead of wasting 2 hours on bus transportation. Translated: More money. Less time at the parks. That goes hand in hand with the next item on our list…
#2 Park Hopper Tickets at Walt Disney World 
These tickets come at a premium, but are a poor value because Disney makes it nearly impossible to park hop. Each park has a fully operating bus system for all the Disney property resorts, but not for the parks. If you want to travel from park to park – you have to make a minimum of two stops first.
Though the monorail travels from Magic Kingdom to Epcot, you first have to stop at the Transportation and Ticket Center and transfer rail lines. Even though there is a boat from Hollywood Studios to Epcot, you still have to stop at the Transportation and Ticket Center and transfer to a bus. Want to get a bus to Disney Springs? First you have to catch a bus to a Disney resort, then you have to wait up to 40 minutes to get a bus to Disney Springs.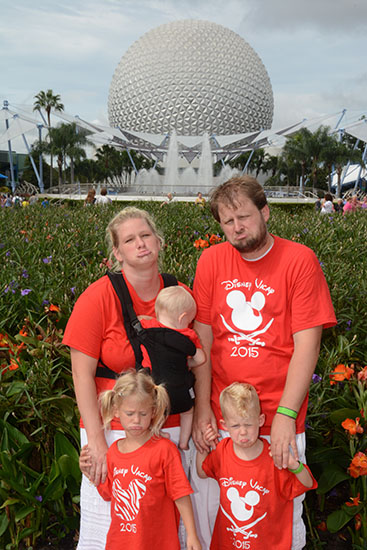 It's even worse for the water parks. You want to go to Blizzard Beach? First catch a bus to Animal Kingdom, and then catch a bus to Blizzard Beach. Want to pop over to Typhoon Lagoon with your park hopper? First, take a bus back to Animal Kingdom. Then take a bus to a resort hotel. From the resort hotel catch a bus to Disney Springs, and from Disney Springs take a bus to Typhoon Lagoon.
You get the picture. Let's all just stay home and add this to our top reasons not to go to Disney World!
#1 You're Fired!
Laying off a studio of 300 employees was a pretty jerk move. On the one hand, Disney was good to us when Gabriel was employed there. They offered paternity leave, and extra time off, with pay, when our baby was in the NICU. When the news came that the studio was closing, and they were pulling the magic carpet out from over 300 feet, it felt super disingenuous. The least they could have done was offer lifetime passes to Disney parks.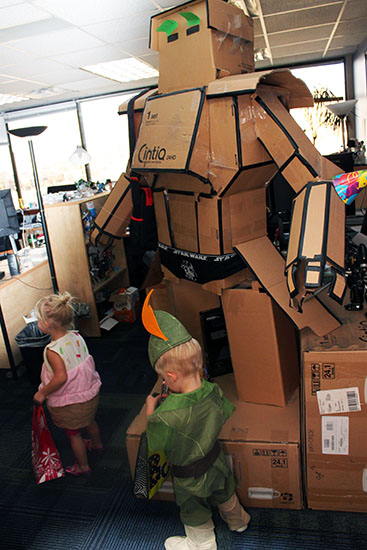 So how do you have a magical time at Disney? That's easy! Just go! We've got tons more things we love about Disney! But definitely make sure to check out Disney Trippers for the 5 mistakes to avoid when planning a trip to Walt Disney World!