We did absolutely zero research before coming to live at the Incheon Global Campus, which really isn't much different than everything we do. We used our wits and prior experience to help us plan for what we expected to happen and decided to wing the rest.
This is what we wish we'd known before coming.
What to Expect Living at the
Incheon Global Campus in South Korea
We also thought it would be fun to give everyone a tour of the Global Campus here in South Korea.
If you are coming here as a teacher at Suny: State University of New York, Fashion Institute of Technology, Stony Brook University, George Mason, Ghent University or the University of Utah, this is what you need to know.
And not for nothing, but we presume a lot of this information should be beneficial to any foreigner beginning a teaching job in this country or another, and whether that is at a high school or a University.
This is what to expect living at the Incheon Global Campus in South Korea.

Where You Will be Living at the Incheon Global Campus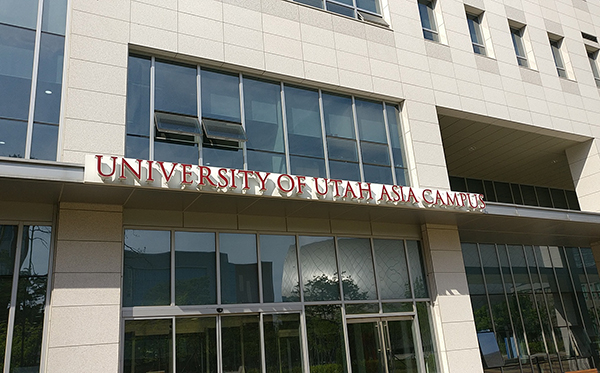 The Apartment
When you come to teach at the Incheon Global Campus you will be living on campus, right next to the dorms in a 15 story apartment complex.
So, number 1, clearly it is an easy commute. As in, there is none. It's simply walking from one building to another.
All the apartments have keypad lock access and there are just two apartments per floor.
Every single apartment is the same
2 bedrooms
2 3/4 bathrooms
Master Bedroom

Full size bed
Two closets
Dresser
Vanity

Second Bedroom

One or two twin beds depending on family size
Closet
Small dresser drawers
Desk
Kitchen:
The kitchen has a full size fridge, sink and dishwasher, 4 burner range and a stove. The range and stove aren't small, but they aren't full size either. There is no pantry, but quite a bit of cupboard space.
Dining Room: The table seats five, six if you pull it out from the wall.
Living Room: This room is adjacent to the kitchen and has a TV, entertainment center and a couch.
Flooring: The entire unit has hardwood floors. They are heated in the winter.
A/C: An air conditioner is provided for each unit, but is only in the living room.
Balcony: Each room has a separate balcony.
Laundry: Each unit has a washing machine. There is no dryer.
The Location
You will be living in a very nice neighborhood of Incheon, named Songdo. It is an International Business District.
There are shopping malls, bakeries, restaurants, grocery stores, convenience stores, popsicle stores, movie theaters, parks and every other convenience you will want.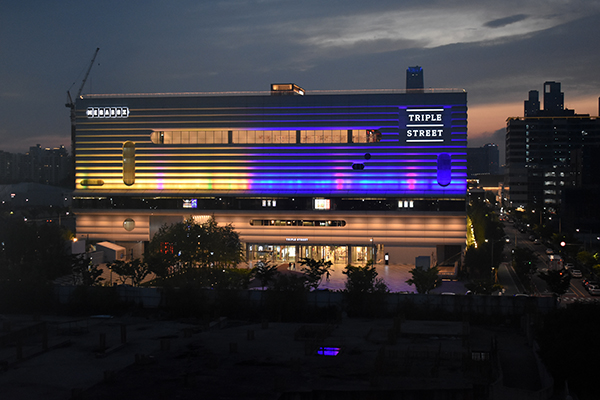 You can get Burger King and Subway, Churros and Hot Dogs, but otherwise, food is very complicated. Korean food is very complicated.

Many restaurants will have English menus, but not all of them. If the menu is in English, the description most likely will not be. Not very many people speak English, and you can expect to use an app translator for every conversation and a lot of gesturing.
You can forgo all this and simply order through Uber Eats. The app is in English and food delivery is fast! You can get the most perfect fried chicken in all of Korea!
Family Activities
If you come to teach at the campus with children, you can expect dozens of kid cafes that offer a day camp for your children to play for an hourly rate. Lego Cafes, Art Cafes, Building Blocks Cafes, Baby Cafes, Sports Cafes, etc.
They are amazing places for kids to play and explore.
Gabriel is teaching at the campus during the summer. Summer classes are accelerated courses held in the morning and we have the rest of the day to play and explore.
As far as summer activities you can expect living at the Incheon Global Campus and in South Korea, there are very few swimming pools that children can play in like they do in the states.
This was a huge disappointment for our family, but you should check out some of Korea's waterparks as an alternative!
Transportation
You will be on foot. You can purchase, or rent a car – but you will be required to get a Korean driver's license. Navigating the city is quite easy, and due to the location everything you need will be in close proximity.
The city of Incheon has a very easy to navigate subway and bus system, though Google Maps is not accurate. You'll want to download and utilize either Naver Maps, or KaKao Maps. KaKao will also be the messaging app you'll use throughout Korea.

Renting a taxi is also very simple and affordable-ish depending on where you are going. KaKao also has a taxi service, and is awesome to use.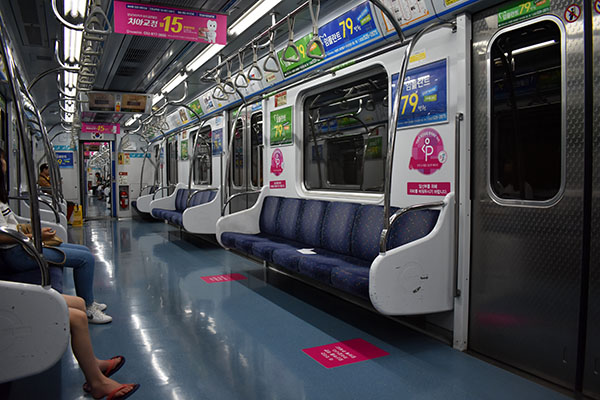 If you chose to get around primarily by bus and subway, which is what we recommend, you want to purchase a transit card, or T card for short. All fares must be paid in cash, including the pre loaded cards. All children aged 6 or older need a card.
Fares are quite low, and children pay less than $0.50 per ride. You can purchase a T card at the convenience store at Technopark before your first ride.
The Campus
The campus itself is shared between all six schools and is easy to navigate.
The housing and cafeteria is all located at one end of the campus, while the schools and facilities are located at the other end.
The cafeteria only serves Korean food on a set menu. There is a counter for Western style hamburgers, but they do not serve any of the listed items. Breakfast Lunch and Dinner are served during 1 -2 hour blocks.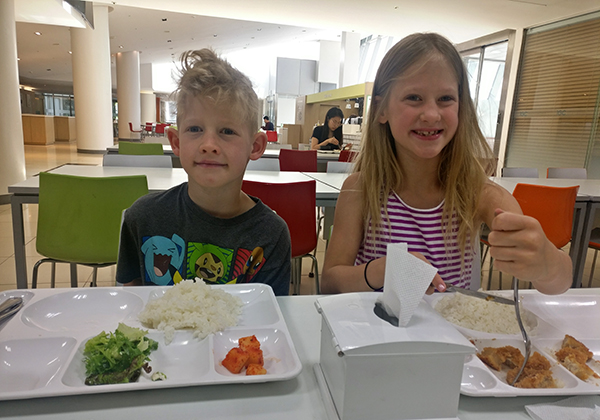 Facilities include a gymnasium which is comprised of a basketball court, swimming pool for lap swimming, lessons and aerobics, a billiards club, library, and auditorium. There is a plaza adjacent to the convenience store, coffee and pastry shop, and IT center, and off to the side of campus there is also a soccer field.
The Most Important Details
1. Apartments Are Not Furnished
The first thing you should expect living at the Incheon Global Campus is that while the apartments have furniture, they are not furnished.
This is not an airbnb.
There are no kitchen appliance devices, such as a rice cooker, blender, toaster or mixer. There are no dishes, cups or silverware. There are no mixing bowls, skillets or pots and pans. There are no hangers for the closets. There are no bath mats or towels for the bathroom.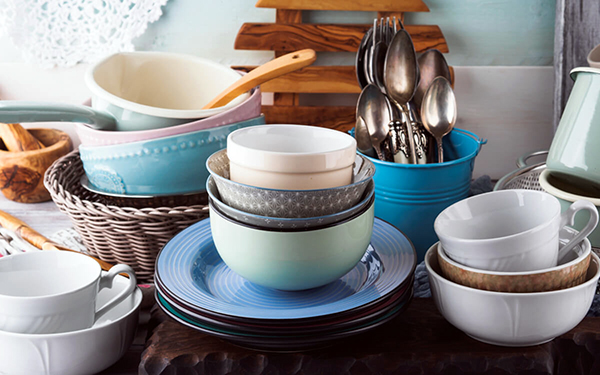 2. You Will Need to Purchase A Lot of Basic Necessities
The second thing you should expect living at the Incheon Global Campus is that you will need to purchase anything you need to live. Like, soap, toilet paper, bath mats, towels – all the things you need to take a nice shower after your long flight. You'll also need hangers, a drying rack for laundry, a hair dryer, pots and pans, a mop – see above.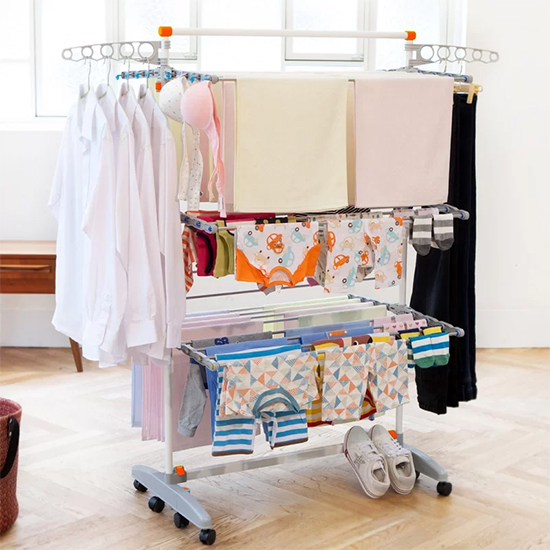 3. Bring Anything You Can't Live Without
The third thing you should expect living at the Incheon Global Campus is that you'll want to bring anything you really need, or can't live without! After a month of living here, we can tell you what we wish we had brought.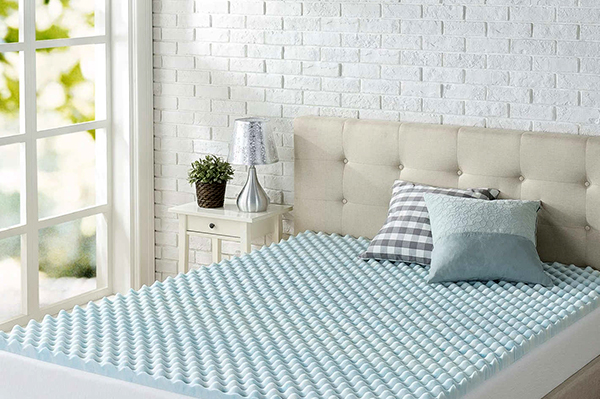 American Sheets – pillowcases, fitted sheets and a bedsheet. Comforters are provided as well as bed covers, but they are not what you are used to. They are flimsy rectangle sized sheets that lay on top of the mattress.

Egg Crate – The beds are extremely hard so we wish we had an egg crate that sits on top of the mattress under the fitted sheet.

Medicine – obviously this is a given, but Vitamins – bring all the vitamins you need.

A good stroller! You will be walking everywhere, and taking the subway everywhere else which is a decent 10 minute walk from the apartment.

Power Converters and Adapters – We haven't found a power converter that works, and the adapters are not the highest quality.

Garbage Can Liners – It's day 26 and we still haven't located any.

4. No Amazon
The fourth thing you should expect living at the Incheon Global Campus is that you won't be able to purchase things on Amazon and have them shipped. Korea has another e-commerce site called GMarket, but it's not apples to apples.
5. Faculty Storage Room
The fifth thing you should know about living at the Incheon Global Campus is that there are teachers that come and go each semester. Some return, and some only stay for one semester.
So what happens with all the stuff that people buy who never come back?
A lot of it is put in a "faculty storage room" on the campus that other faculty can take for their own – but do not count on this room filling up. In 26 days, we've been able to get some dishes and a rice cooker – but that is all.
Other faculty, who have been here for months, confirm that the pickings are slim.
Where Can You Purchase The Rest of the Stuff You Need?
Daiso
Lotte Mart
Home Plus
Daiso is the dollar store equivalent and has lots of great merchandise. Things like kitchen utensils, snacks, fans, decorations, cleaning supplies, hangers, dishes, etc.
Lotte Mart is the major department store, similar to Walmart or Target. It will have both household items and groceries. Things like towels and bathmats, and kitchen pans and appliances.
Home Plus is a more convenient local option, than Lotte Mart, but it will be a bit more expensive and is not quite as large. There is also a local Costco, and a huge shopping center near the campus with all sorts of stores.
Are You Coming to the Incheon Global Campus?
Let us know if you have any questions, or things we hadn't considered! If you've taught at the Global Campus in the past, or are preparing to come in the future, let us know! We'd love to chat!