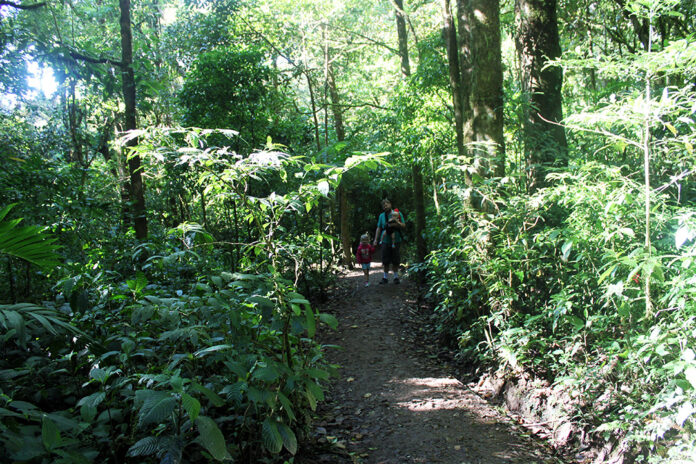 The Monteverde Cloud Forest is the top attraction in Costa Rica due to it's elevation, zip line tours, hanging bridges, and spectacular biodiversity. Though Costa Rica's landmass is just .03% of the planet, it contains 5% of the biodiversity in the world. This biological reserve is home to over 100 species of mammals, 400 species of birds, and 1,200 species of amphibians and reptiles on the some 40,000 acres of land which also includes the Continental Divide. Those facts are appealing to any nature lover, and all kids love nature.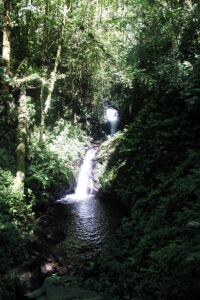 ► Ranking: #cleandiaper
Monteverde Cloud Forest
Carretera a Reserva de Monteverde, Provincia de Puntarenas, Monteverde, Costa Rica
+506 2645 5122
Hours: 7:00am – 4pm
Foreigners Entrance Fee: $20 adult 12+, $10 child 6-12
Costa Rican Entrance Fee: A lot less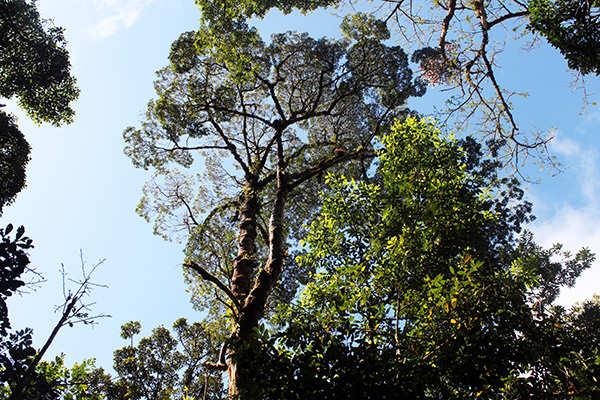 We purchased a Natural History Walk Tour with a certified Monteverde Cloud Forest guide, and we were in a group with about 5 other people. Our guide was very knowledgable about the forest and told us about the vegetation, the birds and other animals, and how the trees grew in this forest where it was so dense light couldn't penetrate it. He carried a telescope and binoculars and we all took turns finding the hummingbirds and other wildlife. That is until our baby decided she was bored and went running off down the trail. At first Gabriel chased her down and kept trying to bring her back to the group, but then she'd start screaming purposefully whenever the guide tried to talk or show us something. He decided to go ahead, while I stayed behind with the twins. It was a slow pace and it was really hard for our children to see the wildlife he was pointing out. So after throwing away $80 for the guide, we made our own way.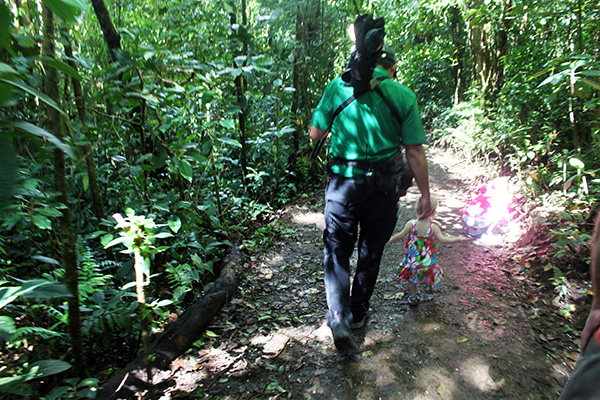 Monteverde Cloud Forest has dozens of trails to weave your way through the huge land mass that comprises this massive park. 8 miles of trails! We followed whichever ones our children decided to run down, as long as we were headed in the general direction of the hanging bridges.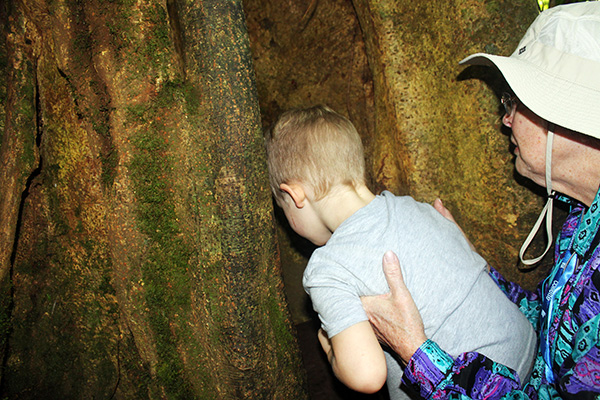 We came across a few birds, probably not so rare or hard to spot, a couple Quetzals that we had the foresight not to try and pet, and mammoth trees that easily could have been here during the time of the dinosaurs.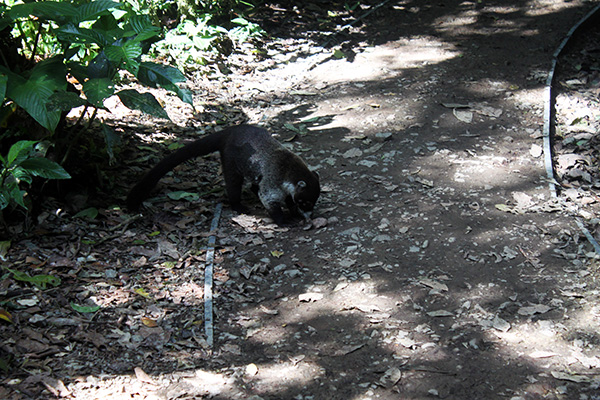 We hiked down trails to waterfalls, along steep trails that careened up the side of the mountain, up built in stairs in the pathway, straddled the Continental Divide and across the hanging bridges. The hanging bridges cannot be missed.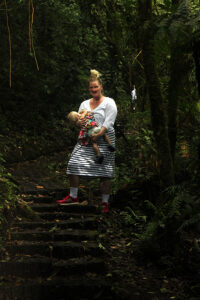 They are so high above the ground in the middle of the dense forest you cannot see the earth below you and the tops of the trees are all that is visible. The bridge sways under movement, and you are advised to not enter the bridge if someone is already crossing.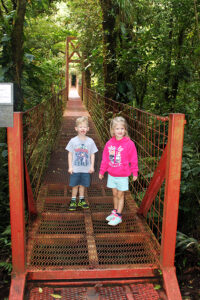 We were immersed in this beautiful place and loved every second. So immersed that we lost track of time, and missed the ziplines. If you want to do this, and we've heard it's an absolute must, head to the ziplines first because the tours stop around noon.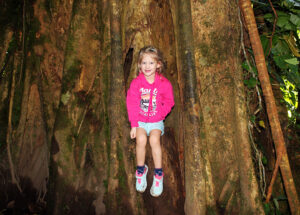 ►

For Kids

: We loved exploring the Monteverde Cloud Forest. It is a natural wonder with so many amazing things to feel, touch, see, and experience. We got wet, and muddy, and dirty and nothing was off limits. Nothing was too difficult or too scary for our kids, and it was a great family adventure.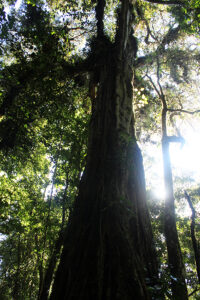 Comparing this rainforest to the Kuranda Rainforest (post coming soon) in Australia is impossible. They are two totally different experiences, but this one definitely ranks high on the list.
►

Nap-Time Version

: The Monteverde Cloud Forest encases 5% of the world's biodiversity, 8 miles of hiking trails, and thousands of species of animals. Add it to your list!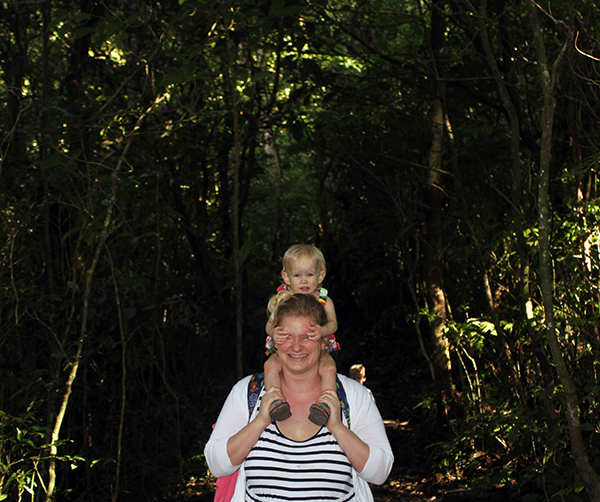 Check out our play date at Playa Herradura in the heat of the equatorial sun, and all our other adventures in Costa Rica.