Renting a car in Costa Rica is the biggest hassle, and the biggest expense (excuse my superlatives) of anywhere in the world, but if you don't get a car you will regret it. Exploring the countryside at your own pace, and at your own leisure affords you an experience of a lifetime. We happened upon rice terraces, banana and other fruit orchards, quiet Costa Rican suburbs, and incredible views, to name just a few things. This country is meant to be explored, enjoyed, appreciated and lived in. When it comes to driving with kids, the experience is even richer because they'll get to see more and do more than they would otherwise be able to!
Public transportation is very prevalent, especially near San Jose, but can be limited in smaller provinces. In the 4 days we were in Costa Rica driving all over the south western side of the country, I don't think we even saw one bus. On top of that, buses can get packed, and since many destinations are hours away, this can create a fairly uncomfortable situation. Not to mention, buses keep a tight schedule and you are subject to their tight time schedule.
► Ranking: #stinkydiaper
A Family Guide to Renting a Car in Costa Rica
& Driving on Local Roads
Car Rental Location
If you arrive by way of SJO, you'll have to take a shuttle to the your car rental location. SJO is full on mayhem from a few minutes until you step out the doors. People are yelling and trying to grab your attention, trying to sell you something, or get you to come with them on some excursion. You'll have to wade your way through all this and then find your way to the shuttle stop.
Insurance
Now we come to the first item of business when renting a car in Costa Rica – the mandatory government insurance that is required by law. This insurance is a result of government monopoly and only covers liability. If you think you can get this waived because you have additional insurance offered through your credit card company, you can't. There are some options that allow you to waive a part of it, but you'll have to have notarized proof of the credit card insurance and it has to be predated before your arrival. Reach out to your car rental company and your credit card for specific options and requirements.
Cost
You will definitely pay double or triple the cost of your rental in insurance fees. When getting a quote over the phone, or online, most places don't include it in their online prices. Of course they don't; that wouldn't be appealing. They just tack it on when you arrive like sneaky thieves backing you into a corner at gunpoint. So check again, and call, and know that deal is too good to be true.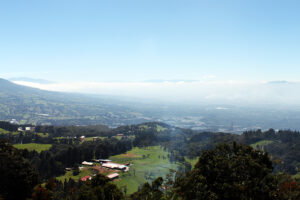 Requirements
Keep in mind none of this applies if you are under 23. This is the minimum age for renting a car – though you may be able to get around this. There is a hefty required deposit, no less than $1500. It's more if you pay with a debit card. The money isn't taken out of your account, but it is held, lowering your available balance. They are also very picky about the type of credit cards they will accept. Not just brand, but physical card. If it doesn't have raised numbers you'll have to press to speak with a manager who can override using it. All children under 6 must be in carseats, but the one perk is that they are provided for free. Lastly, make sure you do a thorough inspection of the car making sure that the tires are in good condition. This is a must for renting a car in Costa Rica!
Rental Companies
You'll find the whole gamut of car rental companies you are used to, but when we went, we decided to go with Adobe. We read forum after forum about the disasters that can accompany renting a car in Costa Rica, and this was the name that came up most for reliability, honesty and ease to work with. Over at My Tan Feet, you can use their offer to get 25% off your booking.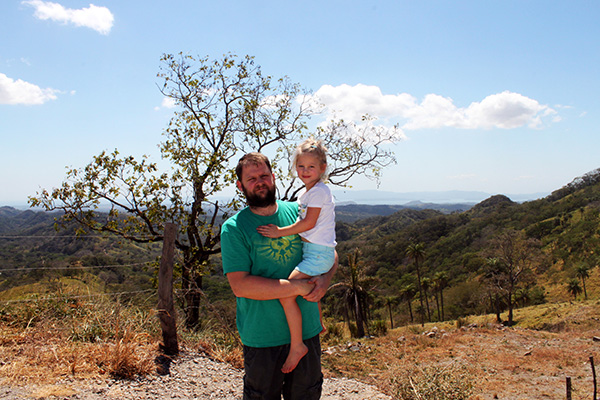 Car Options
There are several car options to choose from. Considering the road conditions, you'll be better off with a 4×4 at the minimum. The car wasn't that nice, or in that great of condition, and our tires were totally bald. We didn't know to look for this in advance, and we slid on quite a few mountains. They should have taken it to a car repair place here as there was much needed both the basic safety issues sorted, as well as some cosmetic details that needed fixing just to make our drive more comfortable. But we got kind of what we expected.
Gas
Gas prices are on the high side here, and you must pay with cash. Every gas station is full service, and the attendant will pump your gas, wash your windows, check your tires, etc. They'll even check your fluids if you ask. Tipping is not required, but expected.
Road Conditions
Once you jump through all these hoops, you can take to the open road! The open road is a bit of an exaggeration. Speed limits are slow, super slow and slower depending on the condition of the road. Many are paved, a lot are gravel, most are two lane highways, lots of hills, curves and wildlife. There are no streetlights, so come dusk you want to already be home. Which brings us to…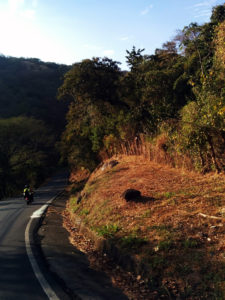 Night Driving/Accidents
Avoid driving at night like the plague. In addition to there being no street lights, and windy curvy unpaved roads, the law in Costa Rica dictates that if you get in an accident you are required to stay exactly where the accident happened. You cannot move until the police arrive. If you are ticketed, you must pay the fine or you may not be allowed to leave the country. Do not pay the police officer, even though they might try to persuade you, this is called a bribe.
Once the sun goes down, Costa Rican's start drinking. And we all know what happens with drinking and driving is mixed. Just don't drive at night. Even if you don't get into an accident, you'll get stuck behind one. We were 10 minutes from our airbnb when the sun went down one night, and we were stuck for another 2 hours. It was maddening.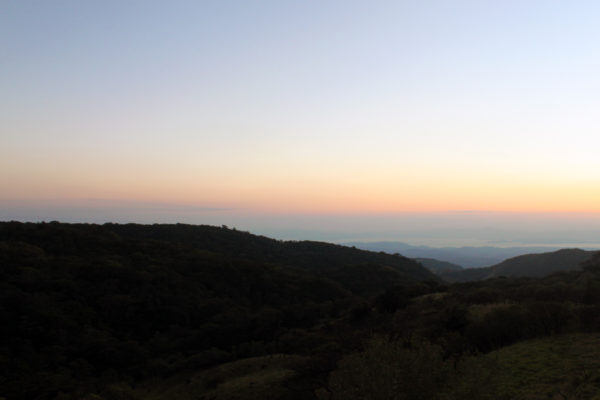 Safety
Theft is a huge concern in Costa Rica in general, and especially when it comes to renting a car in Costa Rica. We were warned continuously by Adobe not to stop if we had a flat tire until we got to a gas station, or public place, and not to stop if someone told us we had a flat tire. This is a common ploy to steal the car, and/or steal your belongings and your money.
►

For Kids

: They'll love the variety of landscapes and roads that Costa Rica has to offer. The changes in climate, views, and scenery are unparalleled and can only be truly appreciated by exploring. It will challenge their knowledge of what is the norm when it comes to living and give them a taste of first world meets third world.
It may be a #stinkydiaper experience, but it's a necessary evil. Did you get out of the insurance? Did you get in an accident? Did you bribe a police officer? We'd love to hear all about it!
►

Nap-Time Version

: Renting a car in Costa Rica is a huge pain in the rear, but worth it in the end.
Check out the rest of our experiences in Costa Rica, including the Poás Volcano and the Monteverde Cloud Forest.