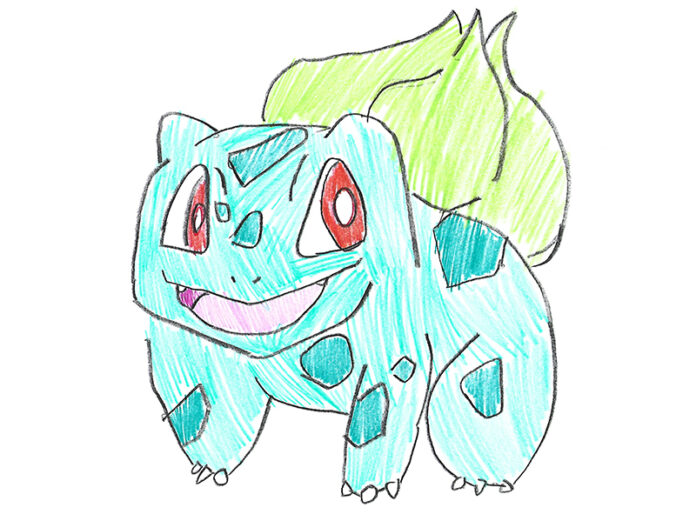 Kiddyland Tokyo is the largest toy store in Japan filled with every kind of imaginable toy. Toys for every kid, every adult, every age, and every interest. They've got novelty items, knick knacks, animatronic animals, and everything in between. 
What You Need to Know Before
Your Trip to Kiddyland Tokyo
Where is Kiddyland?
Kiddyland Tokyo is located in the Omotesando district, a short walk from Harajuku and Takeshita Dori. 
This store is about a 10 minute walk from the Harajuku JR train station, or 5 minutes from the Meijijingu-Mae Station. It's on Harajuku Omotesando, a parallel street to Takeshita Dori. You know you're headed in the right direction if you pass by the giant kiosk on the sidewalk: Condomania.
Kiddyland
6 Chome-1-9 Jingūmae, Shibuya City, Tokyo 150-0001, Japan
+81 3-3409-3431
Hours: Sunday thru Saturday 11:00 am – 7:00 pm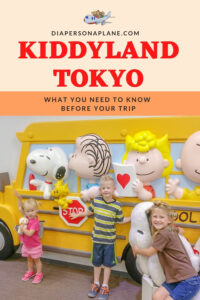 How Big and How Busy is Kiddyland?
It is a 5 story building filled to the brim with Japanese toys and trinkets. From the Snoopy town playground in the basement all the way to the Hello Kitty top floor.
The store is so busy, some areas of the store are packed shoulder to shoulder.
Family Hint: The elevator is useless. It is always packed and incredibly slow. If you have the patience of a sloth and you manage to wait long enough for the doors to actually open, expect to get on 1 out of 10 times. We eventually left the stroller on the main floor, and used the stairs.
Our Favorite Toy at Kiddyland Tokyo
Casanova Kitty is a small life-like little kitty cat that walks, runs, and meows.

She's covered in fur, and as cute as can be. Our 2 year old fell in love immediately and they cannot be separated.
What Type of Toys Can You Find?
Kiddyland Tokyo has something for everyone. Some sections are a bit smaller than others, but you can easily find a little, or big, something for every interest.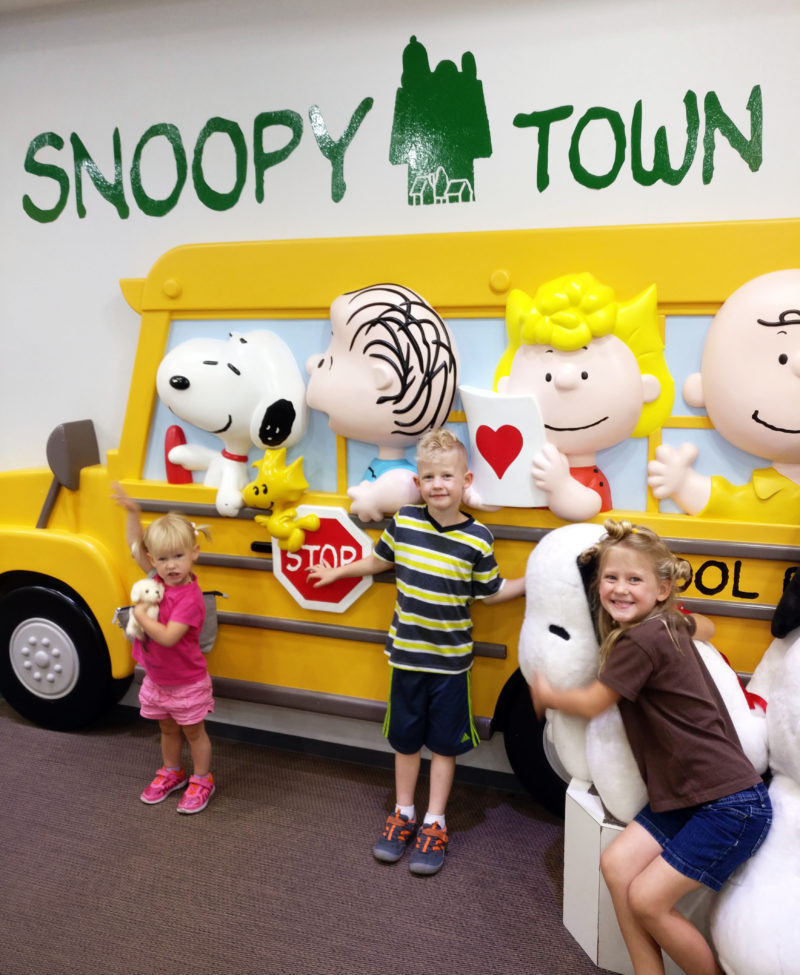 Each floor is dedicated to a specific genre of toys. From bottom to top:
BF Snoopy Town

1F Next Kiddyland | K-spot

2F Disney | Mimi Miffy Style | Characters Mix

3F Toys Wonderland | Star Wars Galaxy

4F Rilakkuma Store | Hello Kitty
But that's not all! You'll also find an assortment of toys related to Pokemon, Adventure Time, Nintendo, Final Fantasy, Bratz, Choo Choo, Teinenpi Girl Haiji, Lego and more.
Plus, jewelry, anime, comic books, pool toys, towels, socks, drawing supplies, and other assorted paraphernalia. 
Is Merchandise Expensive?
Well, that is a misnomer because everything in Japan is expensive. But yes, Kiddyland Tokyo is the largest toy store, and the most expensive too.  
Can You Find Unique Toys?
Yes!  All of the unique Japanese brand toys including:
Yoskay Yamamoto
Amaury Lemal
Primomo
Chigo
Rocca
► For Kids:
Kiddyland Tokyo is an all inclusive packaged playground!
Omotesando is also home to Tokyo Plaza. This is definitely worth a visit! The shopping center entrance has a giant, multi faceted, geodesic mirrored entrance.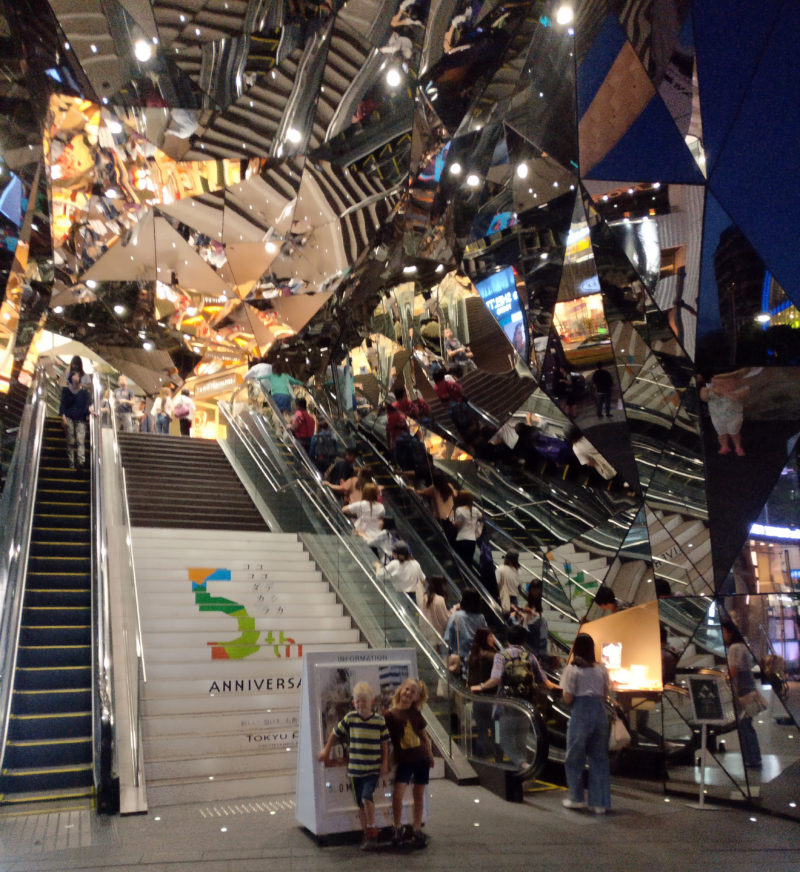 ► Nap-Time Version
: Largest toy store in all of Japan with a huge selection of toys and novelties.
Check out our Tokyo itinerary, and our favorite Disney park in the entire world: Disney Sea!