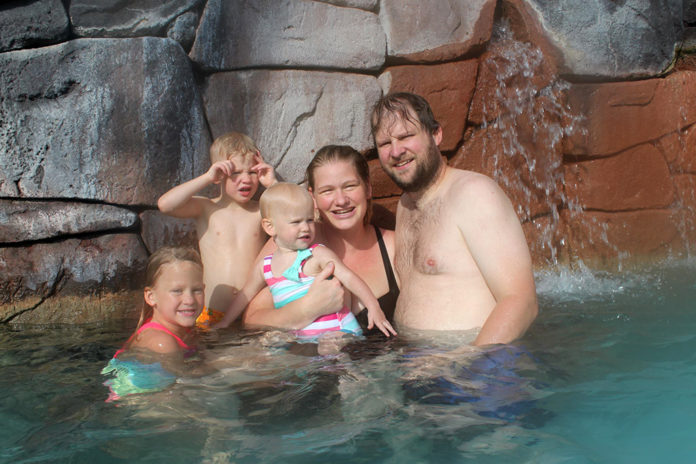 We plan all our travels last minute. Part of it is a perk of the job. We get great last minute discounts as part of interline perks. The other part is flight loads. You can't very well plan everything out not knowing if you'll even get on a flight where you've planned out an intricate vacation. The last part is indecision. We'll decide on a few different places, think we've narrowed it down, and then discover something that makes us completely change our minds. Indecision is the primary factor in what brought our family to Aruba, where we stayed at the luxurious Category 7 Hyatt Regency Aruba Resort Spa and Casino.
►

Ranking

: #cleandiaper
Hyatt Regency Aruba Resort Spa and Casino
Palm Beach, J.E. Irausquin Blvd 85
Noord, Aruba
Phone: +297 586 1234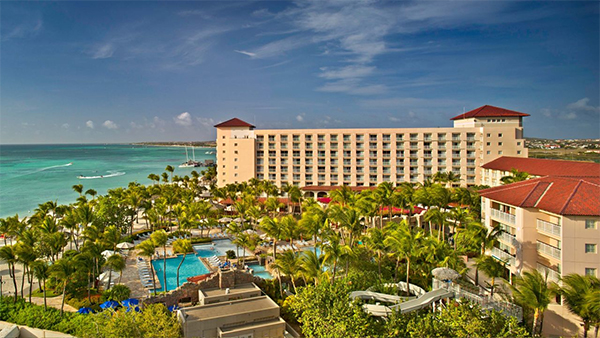 After signing up for the Hyatt Credit Card Chase Visa we had two free nights to burn at any Hyatt property anywhere in the world. We certainly weren't going to blow it on a Category 2, nah, we were going to get everything we could out of it. The problem? We plan everything last minute. Most of the places we were interested in going didn't have availability. Places like the Maldives, Abu Dhabi, Paris and Sydney. Places where people didn't show up last minute with vouchers they wanted to redeem.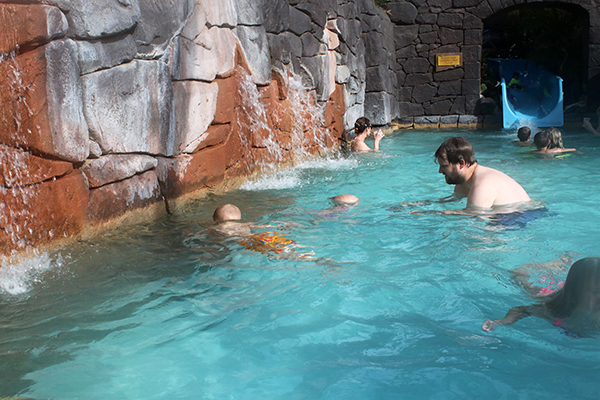 Aruba was warm and sunny with gorgeous coastal beach views and it was a Category 6 with availability. We hadn't been there yet, and we were on a whirlwind summer trip where we were visiting Walt Disney World the following week so we decided to stay here to rest up before an exhausting week of sheer happiness and frenzied fun.
It may not have been the Vendôme Paris, or the Capitol Gates in Abu Dhabi, but we would stay here again in a heartbeat, and loved just about everything this hotel had to offer. The location of this Hyatt Regency Aruba is stunning. It is directly on the ocean with incredible views of Palm Beach. The opposite side of the hotel is directly on the Monserat. This area is loaded with restaurants, shopping, and fun things to do!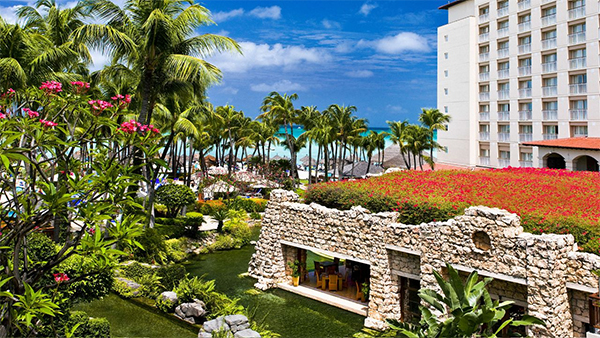 The lobby of the hotel, along with the general public areas are perfectly groomed and kept up. The perfectly colored beach tile reflects the sun, the shade is perfectly positioned, and hostesses are there to provide you with water before the first bead of sweat trickles down your forehead. You definitely feel like you are in paradise.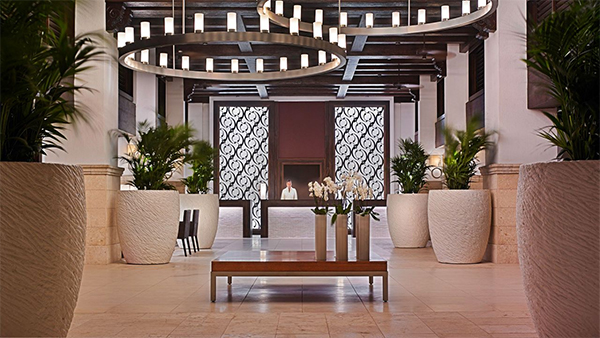 The outdoor grounds of the hotel include beautifully manicured walking trails. There is a fish pond, iguanas everywhere and talking parrots! Our children loved the talking parrots! One in particular was especially chatty, and while we couldn't get her to say anything in particular she loved saying whatever she wanted.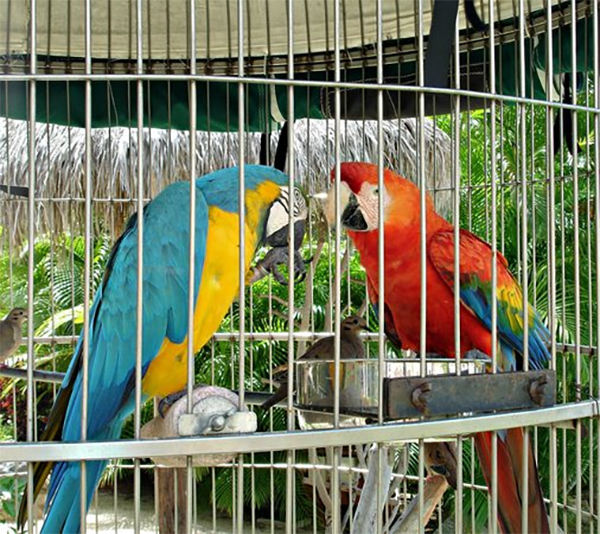 The pool was definitely our favorite place to play during our stay at the Aruba Hyatt. The pool features several distinct swimming areas, a waterfall rock wall, a swim up bar, a pool volleyball net, an infinity hot tub and a super fun water slide. We spent hours idling away soaking up the sun and running up the stairs to sweep down the winding slide.

When it comes to the room we stayed it, it was a little cramped. We wholeheartedly prefer the rooms at the Hyatt Place. They are bigger and more spacious, even if they aren't quite as luxurious. The bedding and the pillows at this Regency hotel were soft and supple, but we could barely walk around the room.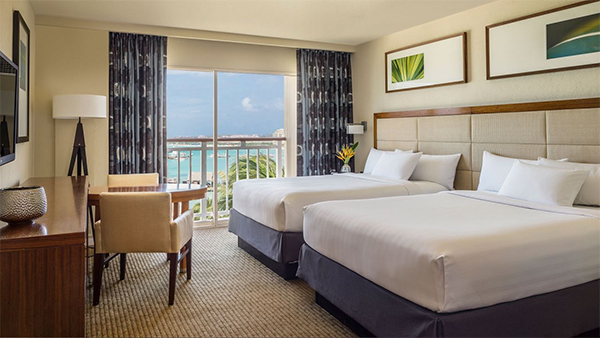 We also utilized the Spa while we stayed here, and it was a bit of a joke – both in terms of the prices and the services offered. My one hour dedicated pedicure ended after 35 minutes and a toe infection to boot a few days later. Gabriel signed up for a deep tissue massage that he claims was the best massage of his life, but it too was cut short.
In all, the Hyatt Regency Aruba Resort Spa and Casino is located in a beautiful area that can't be surpassed. It is decadent, gorgeous and appealing. It makes for a relaxing getaway, offers a fulfilling retreat and the upscale factor is extravagant.  
►

For Kids

: They will love the wild life, the talking birds, the pool slide and the quick access to the beach. Plus, they didn't have any dumb rules about one person going down the slide at a time. This is a great hotel for all ages and has something for both mom, dad, and kids to enjoy!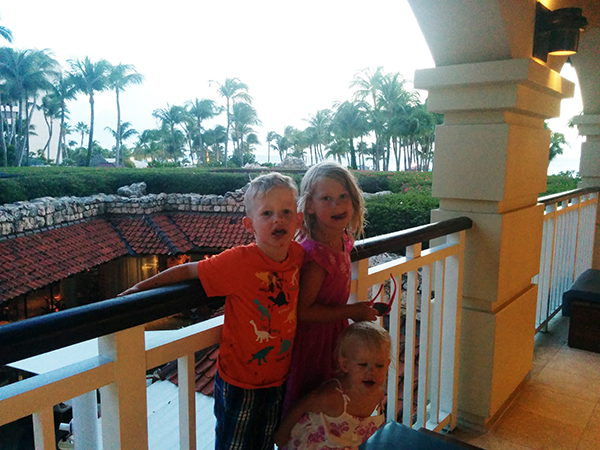 Do you have a favorite hotel, destination or brand of rooms that you are devoted to? We love the Hyatt, and although we aren't mutually exclusive, our love runs deep.
►

Nap-Time Version

: Our Family Hotel Review of the Hyatt Regency Aruba Resort Spa and Casino.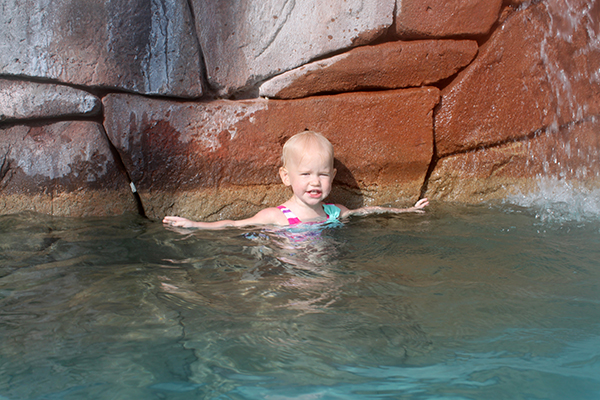 While in Aruba we also spent a day touring the island. We hiked up the 527 steps to the summit of Hooiberg, saw the California Lighthouse, and walked across the ocean's edge on  rock formations of natural bridges (all coming soon)! In the meantime check out our other favorite Caribbean destinations!