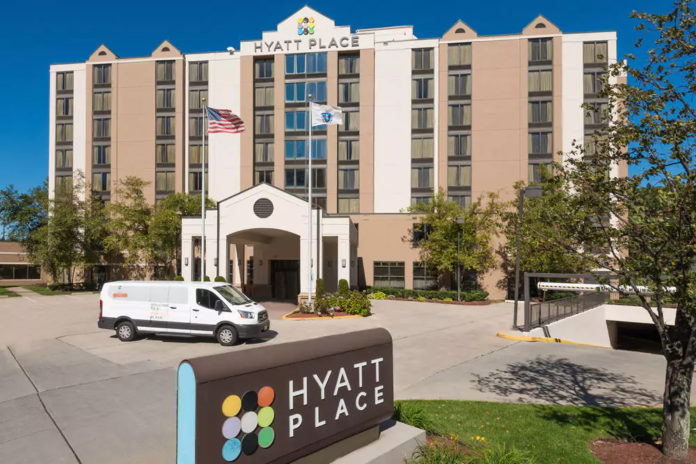 As card carrying members of the World of Hyatt club we definitely try to choose a Hyatt Hotel when we can. The more we stay at Hyatt, the more we can stay at Hyatt. We chose Hyatt as our card of choice because they were offering a sweet bonus for signing up, and the points transfer point for point to the Chase Sapphire Preferred Card and vice versa. (This is entirely our opinion, this is not a sponsored post). Our hotel in Boston was entirely covered by points, and you just can't get better than that! Choosing a hotel over an airbnb typically boils down to length of stay. If our trip is on the shorter side and we are primarily going to be out and about we stick with a hotel. If we are going someplace longer, or need features that will allow us to cook and do laundry, we'll opt for an airbnb. In Boston, since we had no geographical awareness of where we needed or wanted to be, we simply chose a Hyatt that had availability.
Hyatt Place Boston/Medford
Facebook: @hyatt
Instagram: @hyatt
Twitter: @HyattTweets
116 Riverside Ave
Medford, MA 02155
Phone: (781) 395-8500
Now, even though we've stayed at our fair share of Hyatt's we are by no means loyal to the Hyatt brand. We've had a lot of #stinkydiaper experiences at properties, especially the locations in and around Salt Lake City. However, this Hyatt location was the absolute best hotel experience we've ever had! The employees went out of their way to ensure we were taken care of, they were kind and pleasant with smiles on their faces all the time, and we had every request we asked for fulfilled.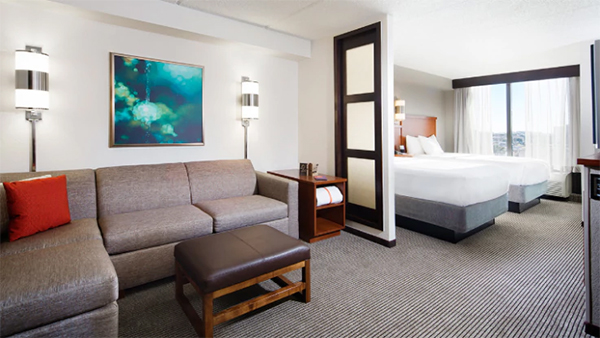 We are pretty spontaneous in our travel. Days before we decided to go to Boston, we thought we were going to Saint Petersburg, Russia. You might think we simply put our finger on a globe and close our eyes until it stops spinning, and that's mostly right. So what changed? We ultimately decided if we were going to travel to Russia, we wanted to do it right. Even though it's been on our bucket list for a while we want to be able to explore the country without time restraints. Plus, that visa cost is exorbitant. We didn't prepare much before hopping on a plane to Boston, thank you standby benefits, and arrived in the wee Sunday morning hours before sunrise. Originally, we planned to take the subway into town, but after the red-eye we decided to hail a taxi instead – which is never a good idea no matter where you are in the world. We got to our location semi quickly, but with our wallets drained.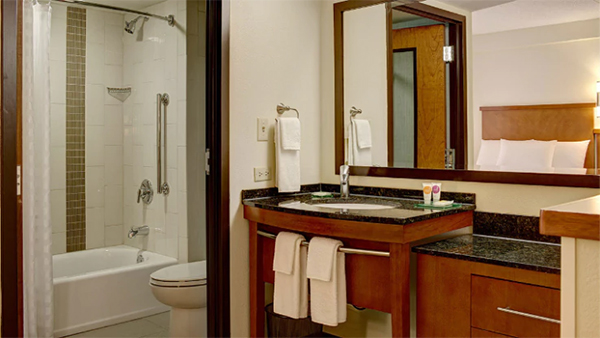 The hotel was sold out the night before, and weren't able to accommodate our early check-in request. We sat on the couches mulling over how we were going to spend the next six to eight hours before check-in. The front desk employee, Felipe, went out of his way to help us! He came over to us and said he found a room where a couple had checked out early. The cleaners wouldn't be in until 10a, but he could get us some clean sheets and blankets if we wanted to sleep. We were elated and couldn't climb over each other fast enough to get into the elevator. We slept for the next four hours and then came down and had complimentary breakfast. We got checked into our room an hour later and were ready to explore Boston!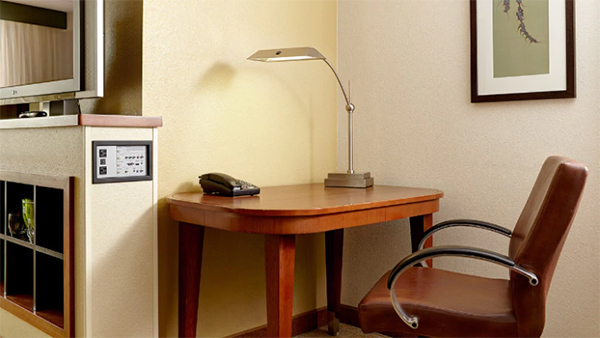 This hotel offers a free shuttle to either the red or the orange Subway line. This was super convenient for going, but coming back the first night we waited over an hour for the shuttle to pick us up. We opted from that point out to take the bus back to the hotel, as it was included in our Charlie card and dropped us off immediately in front of the hotel. This was a great trade off. 
All Hyatt category hotels have the same exact layout. The Hyatt Place standard rooms offer two Queen beds and a pull out couch. The beds and the couch are separated by a small divider. There is a small sink with fridge, and still room for a desk. It's easy to walk around and there are places to store your luggage. We've noticed that as the price increases with Hyatt, the size of the room decreases. We've stayed at Category 2 to Category 7 Hotels and the idiom you get what you pay for is absolutely not true.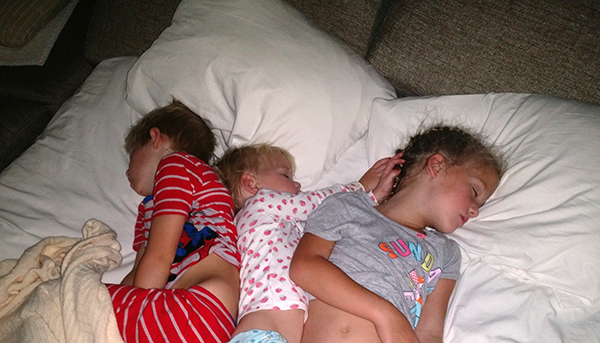 Hyatt Place hotels offer a small swimming pool (which for our kids is an absolute must), no jacuzzi, and a small gym with bikes, treadmill, elliptical and free standing weights. All Hyatt Place hotels offer a complimentary breakfast with menu offerings that change every day. This particular location also offers free parking. There aren't a lot of frills, but just what you need when you are spending the majority of your time exploring. 
►
For Kids
: The Hyatt Place is a great choice for kids, with three options for sleeping arrangements and a big room to store all your stuff. This location doesn't offer many kids TV channels though, which also depends on the hour at which you are watching, and that was a disappointment. The TV is on an arm so you can face it any direction you want, which is a nice feature in a big room with three beds and a divider. The pool was also a bit cold, but the seasons were halfway between summer and fall, which we considered the reason for that.
Have you stayed at a Hyatt Place? What is your favorite location to stay at in Boston? Would you rather put up stakes at an airbnb? Let us know all your thoughts in the comments!
►
Nap-Time Version
: Our review of the Hyatt Place in Boston/Medford.
Check out our other fun adventures in Boston, including touring the Harbor Sweets Factory in Salem, world schooling at the Museum of Fine Arts, and our favorite place to eat: Chicken & Rice Guys.