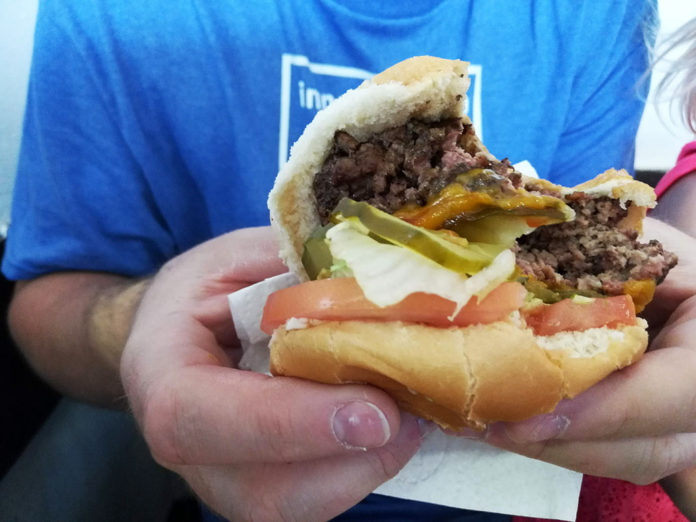 Much like Los Pinos Café, Restaurante El Hamburguer comes highly recommended by locals in San Juan. It is within walking distance to the best family beach and not too far from Old Town San Juan. The restaurant doesn't look like much, and the food is not entirely picturesque; in fact, when they brought out our order with the onions and pickles in one red checkered paper paper food tray and the lettuce and tomatoes in another I looked up at Gabe with a frown and pursed lips. He knew I was inquiring silently just how much money we'd wasted on this place. But with one bite, I was convinced that we needed an Restaurante El Hamburguer back home.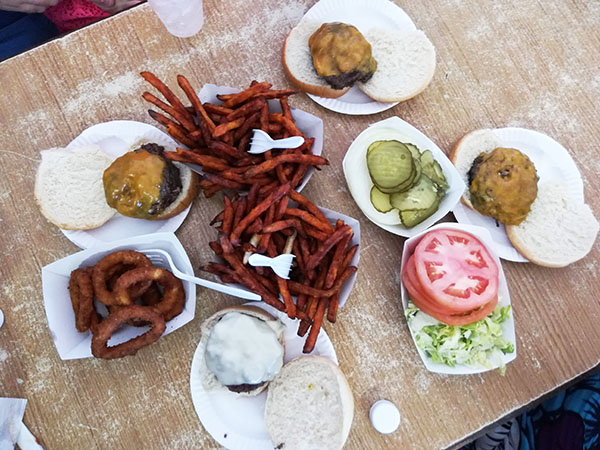 Restaurante El Hamburguer
402 Avenue Muñoz Rivera
San Juan, 00901, Puerto Rico
Facebook
Phone: 1-787-721-4269
Hours: Sunday – Thursday 12pm – 12am | Friday & Saturday 12pm – 3am
Really, look at that photo. The burgers look like they are for munchkins from the lollipop guild. I know we aren't in Texas, but it's also not 1970 either and we the people expect real portion sizes.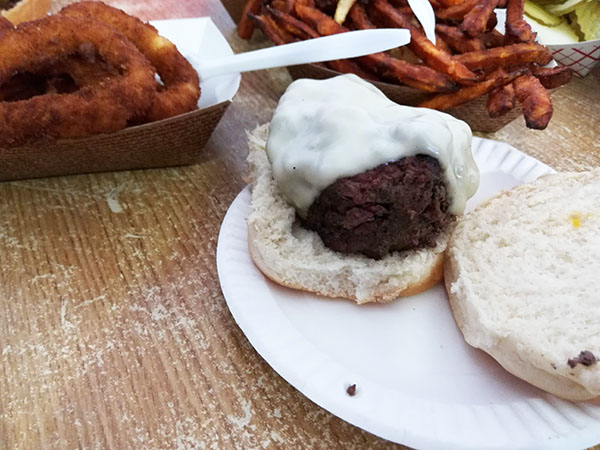 We ordered burgers all around, fries and onion rings. We always order onion rings because it's a personal taste test for yours truly. The first round arrived with the condiments. Then came the burgers. They were somewhere in-between the size of a normal burger and a slider. They were undressed and came naked.
But, with one bite we forgot all about the aesthetics and our lips turned from a grimace into a smile. The burgers are juicy and melt in your mouth like a skirt steak. They are thick and tall and have more substance than the gloved bun which lends a better ratio per bite. The fries are crispy, and the onion rings are crunchy.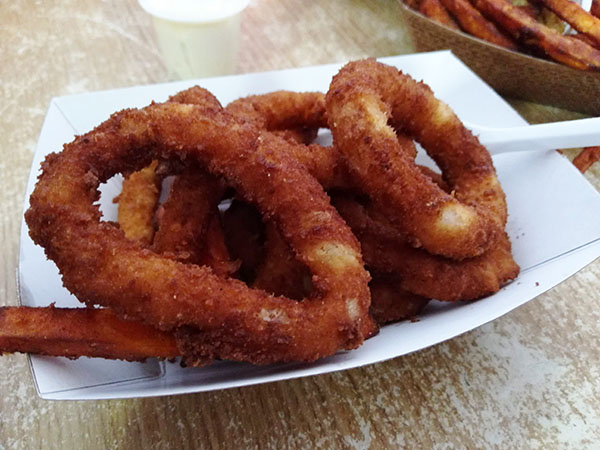 The restaurant itself sprawls out in every direction. It's as if the reputation of Restaurante El Hamburguer spread and they had to keep building rooms on top of one another to hold all the patrons. Restaurante El Hamburguer has earned itself a Trip Advisor Certificate of Excellence annually since 2015 and it is well deserved. Definitely check this place out on your way to Old San Juan or Balneario El Escambron Beach.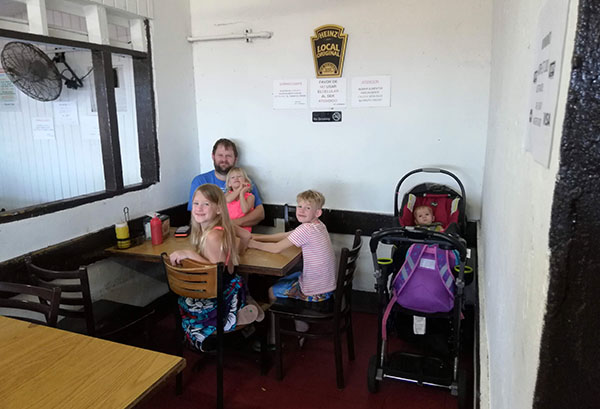 The only thing I don't know is why the forks come with french fries. Can anyone help us out here?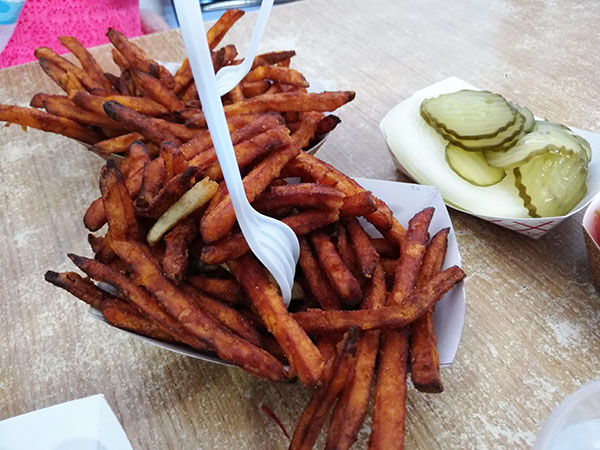 ►
For Kids
: The burgers at Restaurante El Hamburguer are the perfect size for hungry, ravenous and growing little kids. They can choose what they want or don't want on their burgers, and if your kids are like little Eclair they can even practice their letters with loose strands of
onions.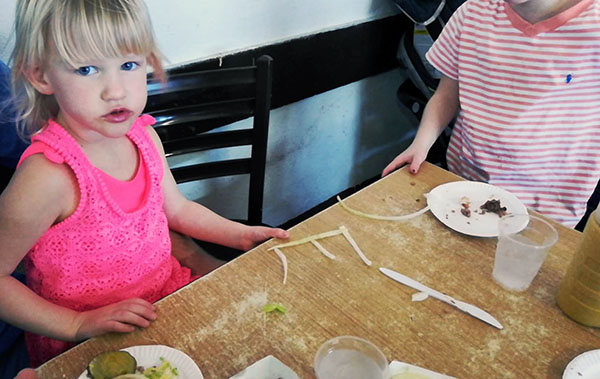 Fortunately Restaurante El Hamburguer was nothing like the Burgeritos we ate in Playa Del Carmen.
►
Nap-Time Version
: Thick hamburgers Puerto Rican style at Restaurante El Hamburguer near Old Town San Juan sized for munchkins.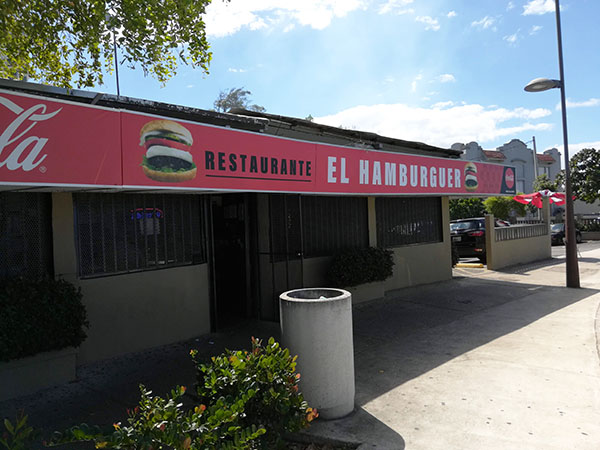 We also cooled off in the island heat at D'Frozz the only ice cream shoppe on the island of Vieques, and worldschooled about Hurricane Maria and island meteorology.