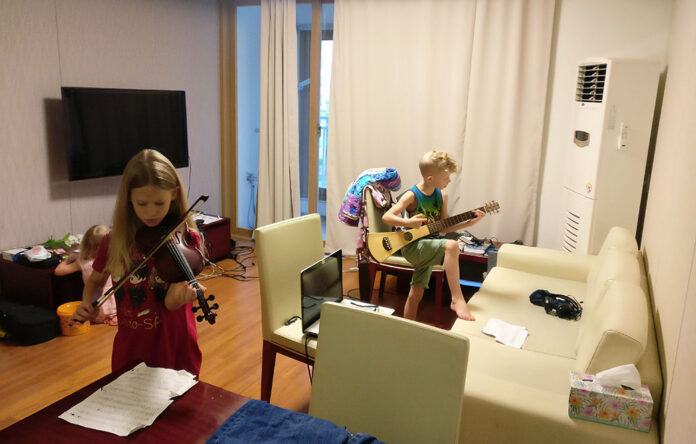 We are one day away from the twins baptism and this day was purposely kept free so that we could be rested and wrap up odds and ends.
Day 16 South Korea Family Travel Journal
Odds and Ends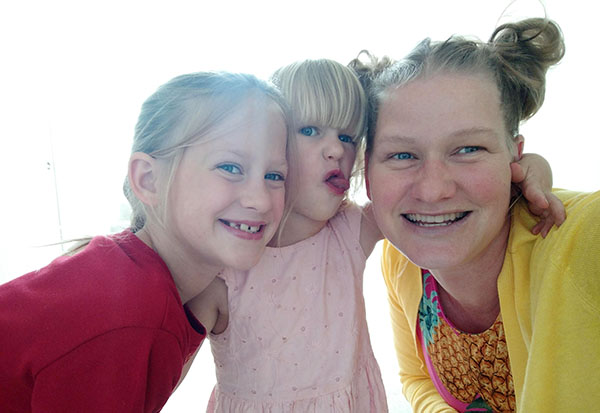 In the morning we spent a leisurely day around the apartment. I caught up some on our family journal and Gabriel and I prepared a few things we needed to get done for the baptism including providing the Branch President with the necessary song lyrics and music for the service. One thing I really wanted to do for the twins was give them a memento to remind them of their special day. All day long I had ideas running through my mind.
When I was baptized, it was two days before Christmas, on the actual day of my birthday. The year I turned 8, my birthday happened to fall on a Saturday. I'm profoundly impressed that my Mom was able to pull that off. I'm so much like her in that regard; moments matter and shape us and the way we commemorate them leaves a lasting impression.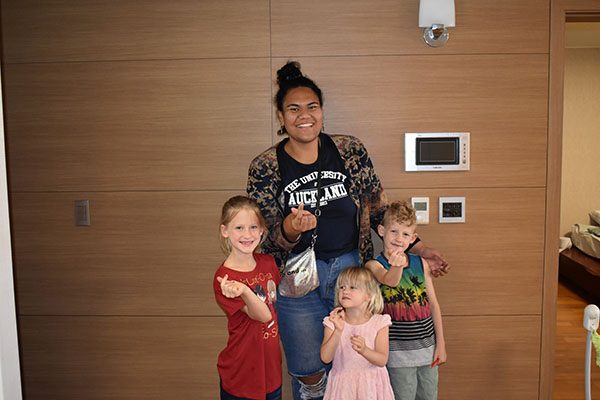 Just as the girls and I were about to head out to get our nails done on day 16 we had a visitor! It was Atelaite from the branch. She was going to miss their baptism because she had an event in Busan for the weekend so she brought them a giant bag of toys to celebrate their day. I was moved to tears.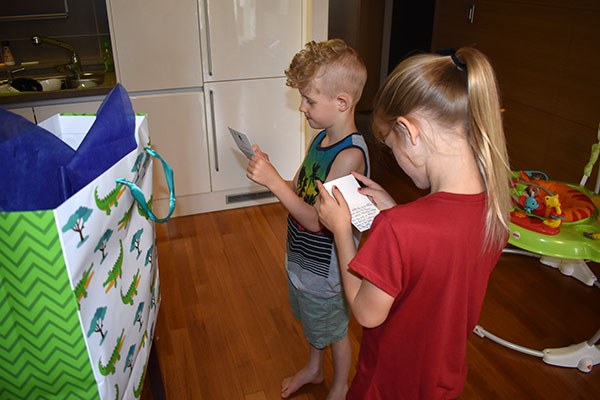 I worried that having their baptism in Korea would mean none of their friends would be here, but in two weeks they found such an amazing friend in Atelaite. I can't express my love for her enough. She not only took the time beforehand to talk to them and learn their favorite things, but she went out and specifically picked things out for them!
Koreans celebrate many occasions with a fan, and she got both of the twins a travel fan that we see everyone here carry around with them. Pie got colored pencils and a drawing notebook. Widmore got a Hulk comic and Captain America. They each got a keychain of a Korean prince and princess with a mirror on the back to check their skin any chance they need to. They got a pencil drawing case and journals to keep record of their day. Plus a bunch more cute Korean kawaii things that they just love to pieces! It was so precious and thoughtful. I will never forget this kindness.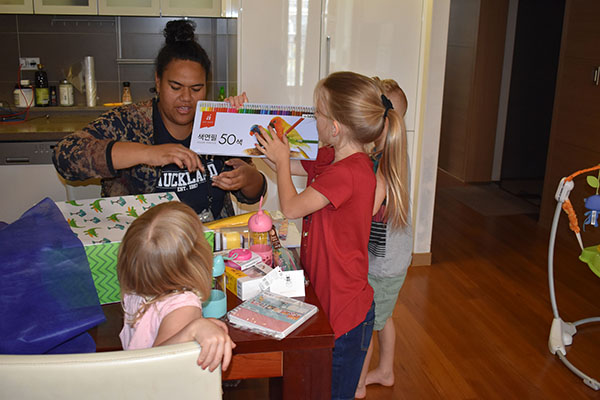 We weren't able to get to the salon in time to get our nails done, but we did set an appointment for Monday so we are all looking forward to that! And we purchased some white nail polish so I could do Pie's nails myself. Then we met Daddy for dinner. Because we have twins, they each got to pick a special restaurant for dinner. They both wanted to pick the restaurant on their actual baptism day so we did rock/paper/scissors to decide who got to choose. We determined the winner would be the best out of 5. It was a tragedy and Pie lost in tears. She hates to lose.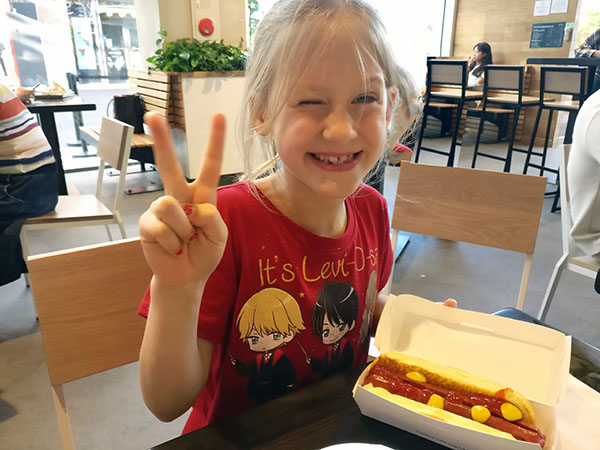 She really wanted spaghetti, but since in Korea they put sugar on garlic bread we explained to her that it wouldn't be the spaghetti she was expecting. I offered to make her favorite pasta meal at home, but she really wanted to eat out so instead she chose Shake Shack. She's never eaten at Shake Shack in her life, but she loves hamburgers and she loves milkshakes, so it is obvious why she chose there. She also got a hot dog plus fries and a vanilla milkshake, and afterwards she wasn't sad anymore. I love how much she cares!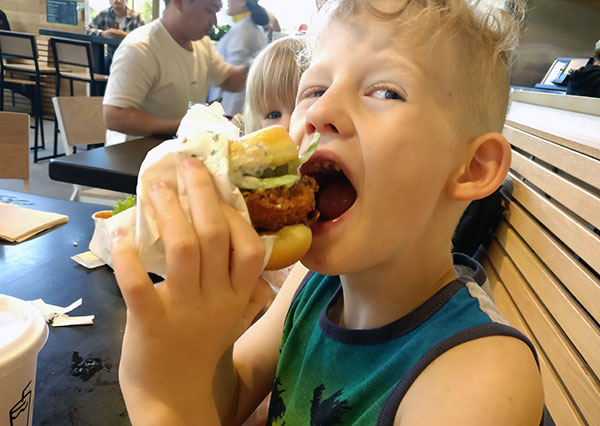 We ended the evening at the Daiso getting flowers for Pie's hair, and the memento I decided for them. Then we finished day 16 by compiling our thoughts for their baptism tomorrow and playing with Molasses. 

I'm so excited to celebrate their day with them and share in this special moment in their young lives. I've always heard parents talk about how they are so proud of their kids making the choice to be baptized, and I always kind of scoffed saying that the parents made them do it. But I see now. The twins have been asking for months about their baptism, and they truly did make the choice on their own. Tomorrow will be a great day!