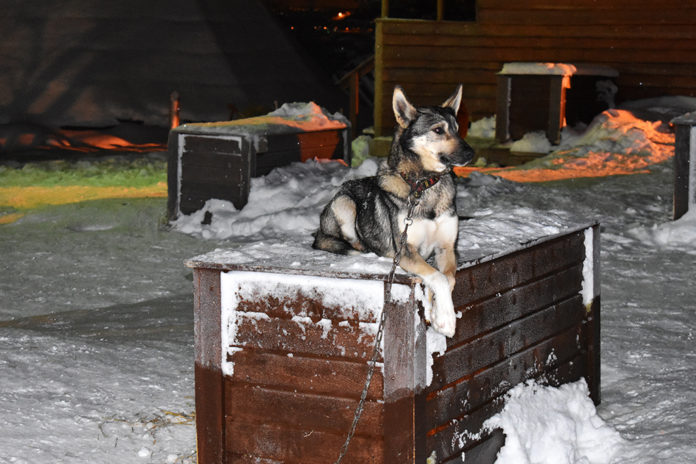 Of all the truly incredible adventures we participated in during our family Christmas trip to Norway, from our spiritual excursion to witness the Northern Lights in Kirkenes, to the authentically cultural journey through the North Cape on the Hurtigruten, to celebrating a Norwegian Christmas in Oslo, our most magical experience was our husky dog sledding ride through the snow blanketed fields of Tromsø. This unique adventure, though not necessarily specific to Norway, gave us a glimpse of traditional practices that have taken place in the Scandinavian region since the Sami Indians cultivated this land thousands of years ago.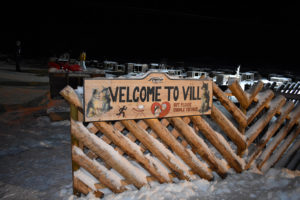 ►

Ranking

: #cleandiaper
Husky Dog Sledding
Tromsø Villmarkssenter
Straumsvegen 601
9105 Kvaløya
Troms, Norway
Phone: +47 77 69 60 02
Email: mail@villmarkssenter.no
Website
Facebook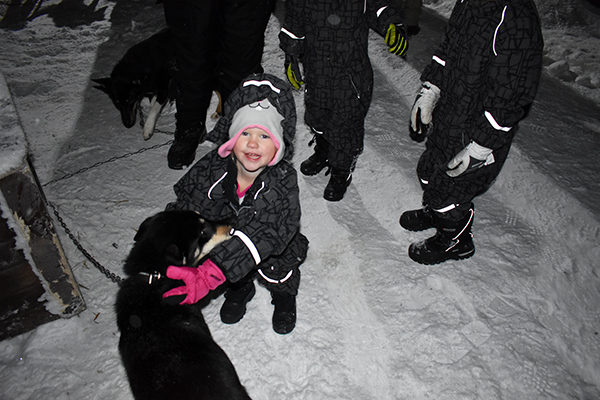 We arrived in Tromsø the morning of our Husky Dog Sledding tour, after leaving our airbnb in Oslo several hours earlier at 5am. That might have not been quite so bad had we been able to fall asleep prior to 3am. Compounding the excitement of Christmas the day before with the disorientating polar night and the time zone difference, we couldn't bring on the euphoric joy of sound sleep, until of course we were awoken by the chitter chatter and laughing of multiple groups of entertained Chinese tour groups and the sound of their camera shutters frantically taking photos. Apparently we were quite a sight to see, all five of us fast asleep in the upright hotel lobby chairs, and likewise irresistible to resist taking photos of for the folks back home, to share in, I guess was one of the highlights of their trip to the northernmost part of Europe. Wiping the drool from my mouth just in time for our host to let us know our driver was almost here to take us to the property.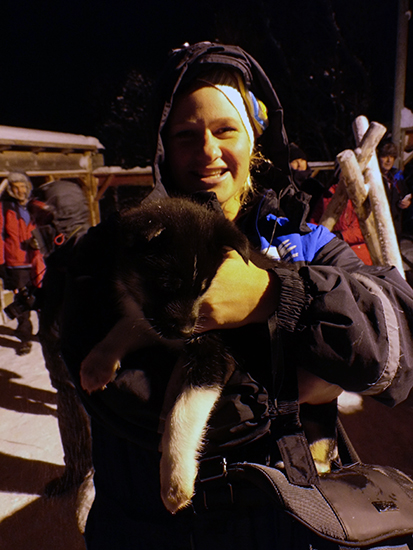 We booked our Husky Dog Sledding Tour along with our cruise on the Hurtigruten through Authentic Scandinavia. All we had to do was make our way to the Radisson Blu Hotel in Tromsø by the appointed time. Because we arrived early that morning, we had a lot of time to kill in a city that was mostly closed and mostly deserted. Plus, we were far too tired to enjoy much of it.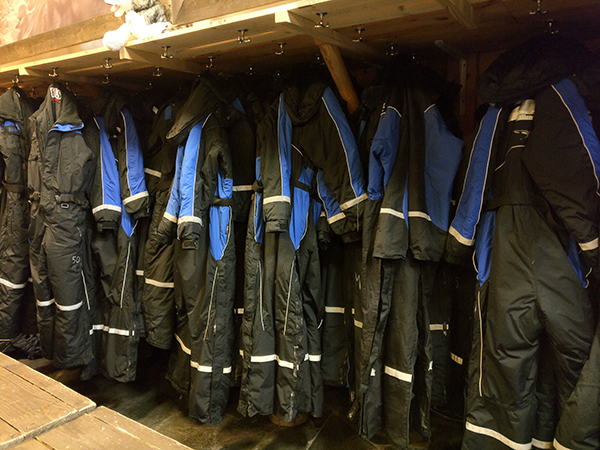 We were the first to arrive of the excursion groups and we quickly got dressed so we could board the family sled with the lead musher, Tor. Though we had dressed for winter weather, we opted to use their full body snow jumpsuits and boots which were far more appropriate for the weather and the activity, and kept us quite cozy for the ride. They had sizes for each one of us, from Mama to Papa to baby, and we were indeed kept quite warm as promised. 
Family Hint: Bring your own warm hats to wear so you aren't encumbered by the hood of the suit. It was also the one time during our trip that we wish we had had a winter face ski mask.

We made our way outside, led by the sound of the dogs howling at the moon ready to chase the darkness and exercise their eager legs. The back property of the compound is where the dogs live. Each one has an individual dog house, marked with their name. 300 dogs live here, loved and cared for by their families who devote their lives to nurturing and caring for these amazing animals.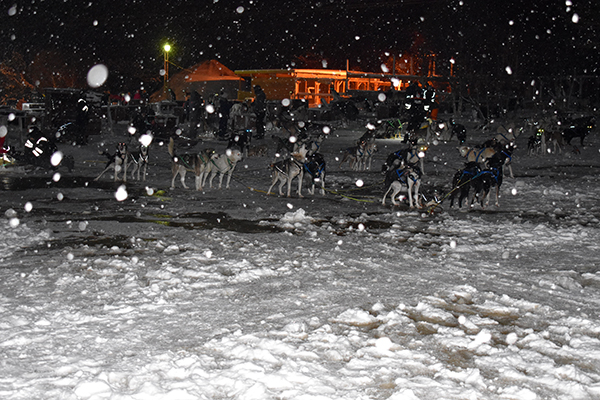 They love receiving visitors, both to pull on their sleds and to pay with in the yard. Both male and female dogs run the course, and the puppies are kept with their mother in a separate home until they are ready to run.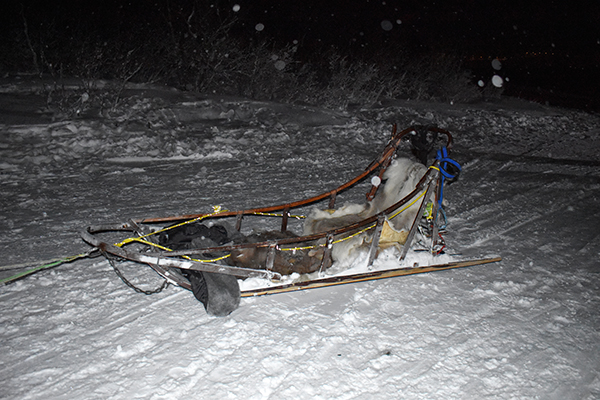 Gabriel made up the caboose of the sled, I sat in front of him with Eclair on my lap, and the twins were in front of me. The kids were covered in both a wool blanket and a sleeping bag and we were warm and comfortable, except for Eclair's face which was fairly exposed. We ended up covering most of it and she consequently fell asleep for most of the ride. Fortunately she woke up when we got back to the lodge, just in time to play with the 12 huskies who made up our team, and they were vibrant and playful.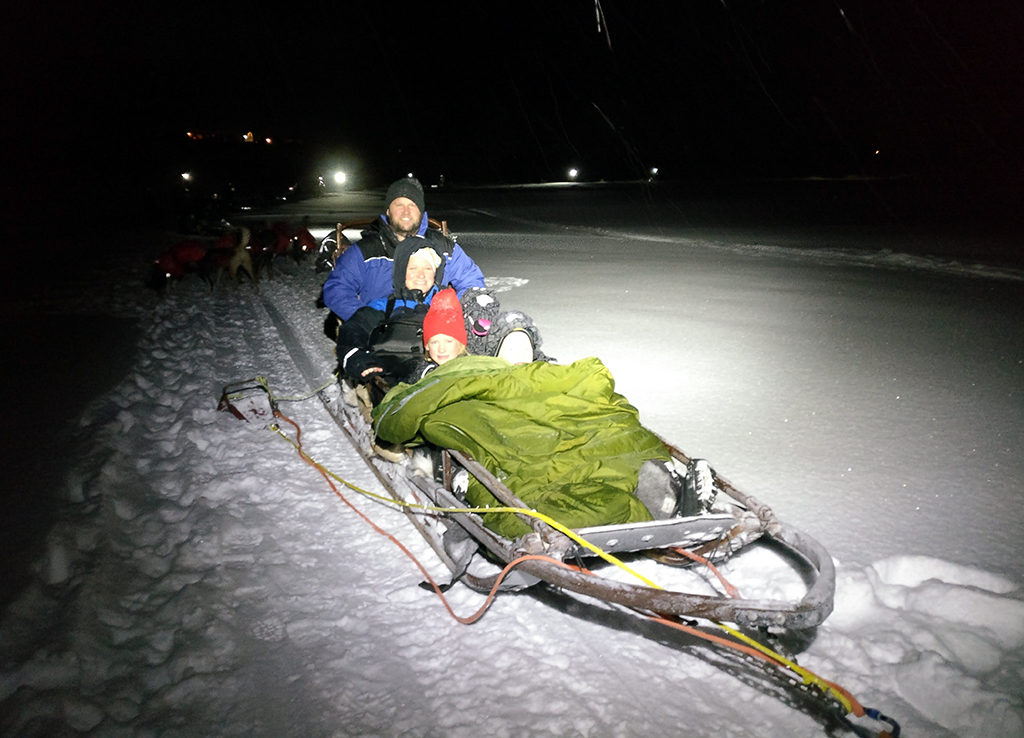 We learned that our guide has been living with and training these huskies for his entire life. His mother led the next pack of dogs directly behind us, started this family business, and taught him the skills of the trade. Tor is preparing to race the Finnmarksløpst, a 1500 kilometer dog race that starts and ends in Alta. The very dogs that pulled our sled will be racing with him. The dogs need no instruction. They are strong, talented, skilled and intelligent creatures that breath the land they run across. Tor would yelp or yip a few commands at them if he wanted them to run a different path or direction on our three kilometer journey, but they would have no trouble on this journey without his help.

After our trip we spent some time with the individual dogs who led our sled. We were able to pet and thank them, play with them and learn a little bit more about their personalities and who they were. Not only that, but we were also able to meet the rest of the brood of 300 dogs. It was great to talk with the team about what the dogs were fed, how they trained, mated, grew, worked, and more.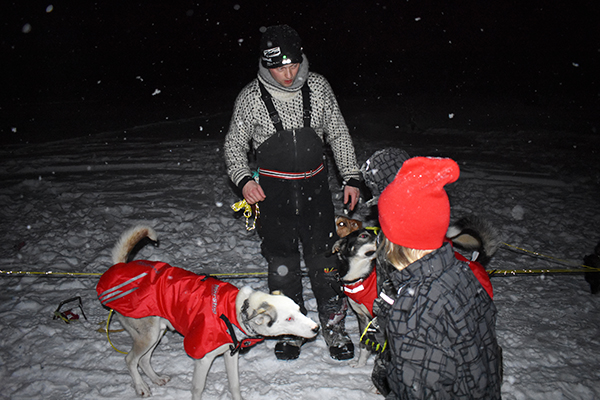 We also got to meet the two newest puppies, who were just one month old during our visit. They were beyond adorable, chasing each other around and stealing our gloves.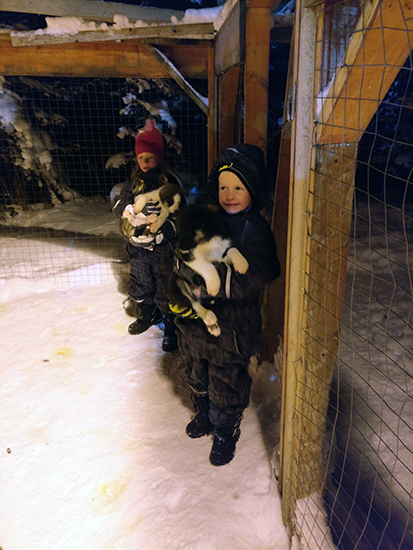 They allowed us to hold them and love them, and our baby Eclair who has a love for animals exceeding anything else on this planet, was in absolute heaven.

The night ended with chocolate cake and hot chocolate in a traditional Sami tent around a fire.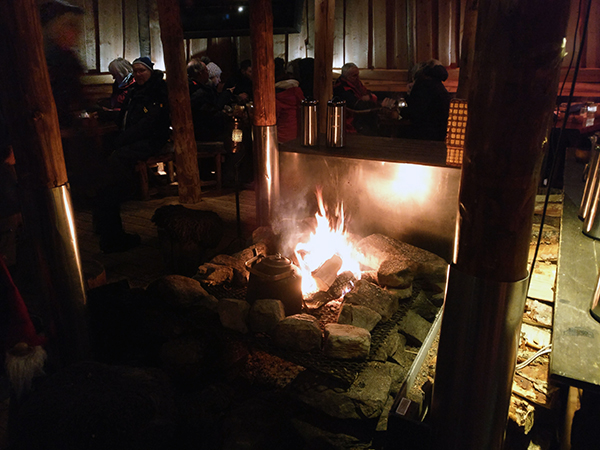 ►

For Kids

: Do not pass up the opportunity to go on a husky dog sledding adventure if you have the chance. This was a magical opportunity to experience and we couldn't help but imagine our ancestors completing this same type of journey. We learned a lot about the dogs who worked on these tours, and it gave our children an opportunity to ask questions and learn about how to train, care for, and live alongside these beautiful animals. Playing with the puppies was our absolute favorite part, and as our children were the only ones there that night we totally monopolized this activity. We felt very special watching these highly intelligent animals navigating the twists and turns expertly at home in their element.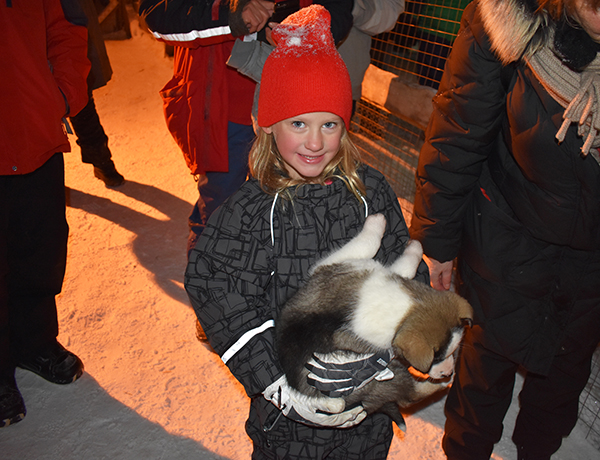 Have you ever been on a dog sledding ride? What country and where did you participate? What did you think of the adventure? We want to hear all about it!
►

Nap-Time Version

: Our family trip on a Husky Dog Sledding Adventure during the polar night in the remote wilderness of Tromsø, Norway.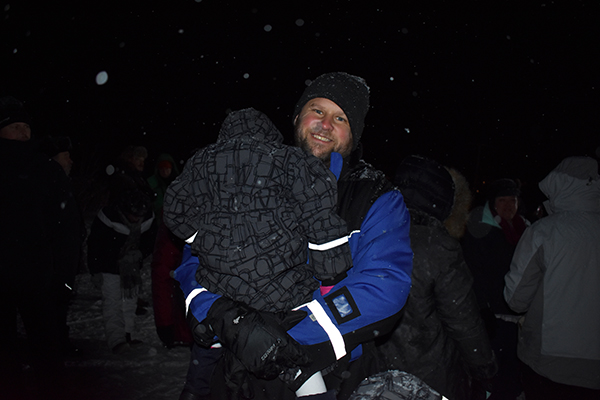 We loved our time in Norway, check out all our adventures!