With over 10 million people visiting the Great Wall of China every year, it's safe to say this place is on everyone's bucket list! Remember a few years back when a huge section of the wall crumbled into nothing? If you were like me, you thought: "Gah! If I don't go now will it even exist by the time I can go?" I've always had a flair for the dramatics, but it did increase the intensity of our efforts to find a way to make it to China sooner, rather than later. The second we learned about the free 72 Hour Temporary Chinese Transit Visa we were On. A. Plane. Partly because we are cheap and $1,000 to walk on The Great Wall still felt a little steep (pun intended).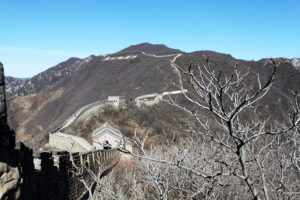 ►

Ranking

: #cleandiaper
Great Wall of China
Mutianyu Section 14-19
Huairou County
Hours: High Season – Monday – Friday 7:00a – 5:30p | Saturday and Sunday 7:00a – 6:30p Low Season – Monday – Sunday 8:00a – 4:30p
Price: General Admission 45RMB | Cable Car Round Trip 100RMB | Toboggan Down | 80RMB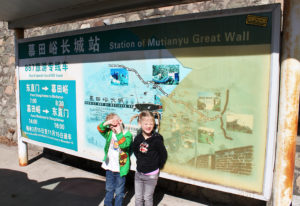 The Great Wall of China was everything we dreamed it would be. We had no regrets, and no disappointments. We were just in awe. We were standing in the exact place that ancient peoples labored to protect their country over 1800 years ago. I can't even fathom how long ago that was, let alone what life may have been like for people on the earth then.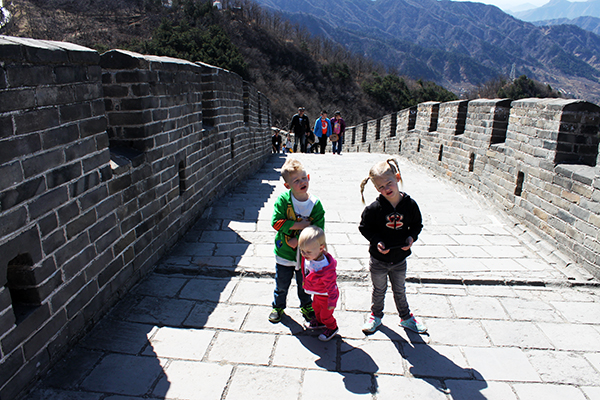 The Mutianyu Section we visited wasn't quite that old, but it was the result of work that was started back in the year 210 A.D. Were it not for the work accomplished the previous thousand years, there would be no legacy for the Chinese people to continue. In no other place on the planet can a physical and permanent commitment to dedication be witnessed and felt in such a palpable way.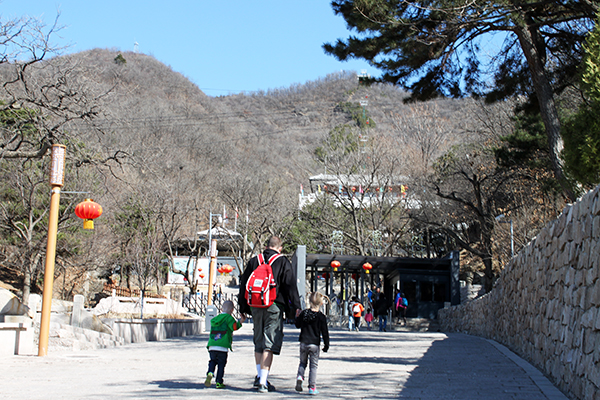 When you arrive at the base of the mountain you can't see the wall yet. Our anticipation was so thick. We knew at any moment it would appear before us, and we were shaking with excitement. This is all by design by ancient architects. The wall is actually quite hidden. It isn't until you exit the gondola that you can see the wall snake out before you in every direction. It is gargantuan. This tremendous site is even more magnificent than you can ever imagine.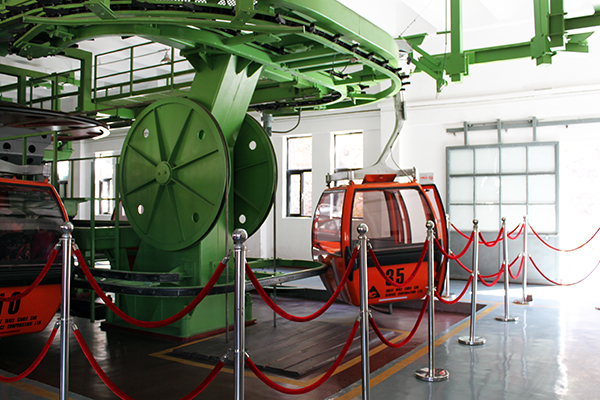 There are no limits to how far you can travel along the wall. Areas are steep and others have stairs. You can climb inside the watch towers and look out the same windows and see the same landscape that the soldiers saw perched here 600 years ago. From these watch towers guards were allowed the perfect vantage point to see for miles in all directions, both into mainland China and out into Mongolia. The barbarians never had a chance. Mile after mile, watch towers spring up every 300-500 feet with soldiers at the ready to fire and shoot anyone daring to cross paths with the warriors tasked to defend this massive land.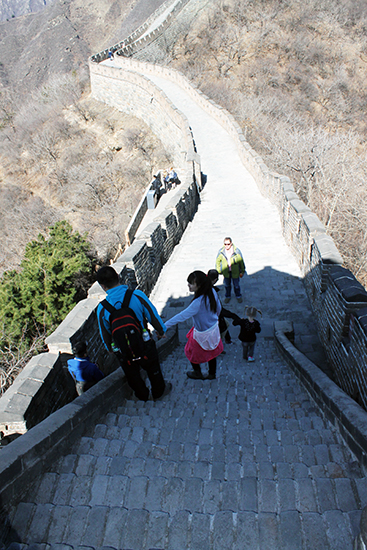 The base of The Great Wall of China spreads out 15 meters/50 feet and rises into the sky nearly 30 feet high in some places, with the watch towers even higher. 8850 kilometers/5,500 miles is the scope of this wall. It took nearly 2000 years to finish it, but it covers the span of the entire northern border of China without a break. Some sections even have more than one wall.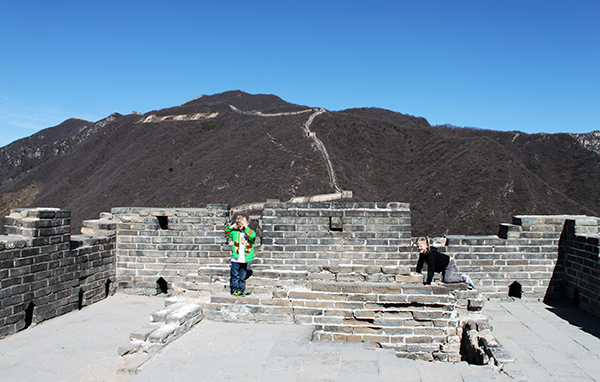 ►

For Kids

: There is no place on earth that is so grand and enduring. Our young twins were only four at the time we traveled to The Great Wall of China, but they remember it to this day. They know they were there. They remember certain aspects of it, the grand scheme of it, and the efforts it took to get there. Our baby was just 18 months old, but we firmly believe that every experience in life touches us in some regard. World schooling opportunities on the wall are limitless, with the history of The Great Wall alone stretching 1800 years.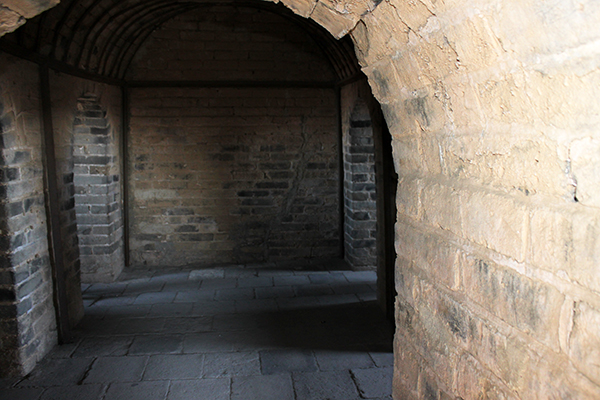 Everything we read on the internet said not to do The Great Wall of China alone. While it is easy enough to get to the wall through public transportation, buying tickets and waiting in the various lines would completely unravel even the most patient of persons. With three kids in tow, the less than $200 for a private car ride, personal English speaking guide, and front of the line passes seemed like more than a great deal.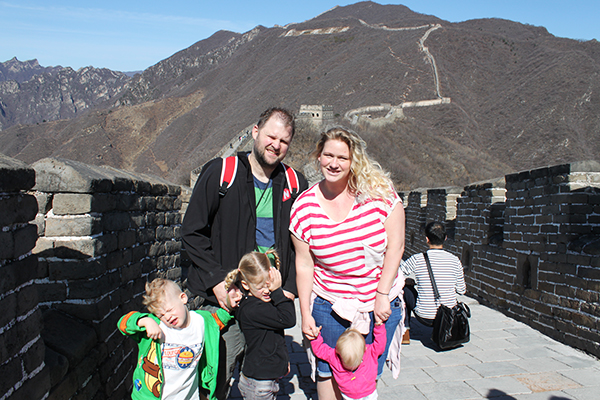 We went with Best Tours which included a private car, private driver and private guide. Hai picked us up at our hotel at 7:30 in the morning. The drive was approximately an hour and a half from our hotel. It was a smooth ride and our guide pointed out all the major scenic points and attractions along the way. He was a great historian and taught us a lot about China during our drive. He took care of all the tickets, and directed us where to go at every stop. He continued to point out interesting landmarks and historical points along the way. We arrived at the wall in great time, just shortly after 9:30a. There was hardly anyone there, and we had the whole place to ourselves.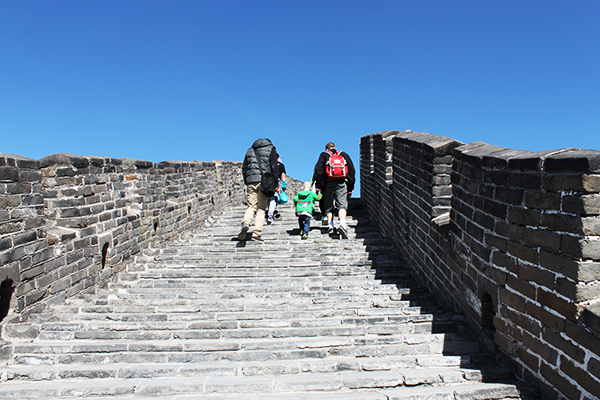 We arrived at The Great Wall of China at section 14. Because we had an 18 month old baby and four year old twins we didn't have an equal parent to kid ratio to toboggan down with kids – plus, we were visiting Beijing on a strict 72 Hour Temporary Chinese Transit Visa and we still had to see the Forbidden City later in the afternoon. Instead we spent about 3 hours on the wall. We walked from section 14-19 and stopped before the broken sections of the wall. We experienced as much of the wall as we were able to in our short amount of time.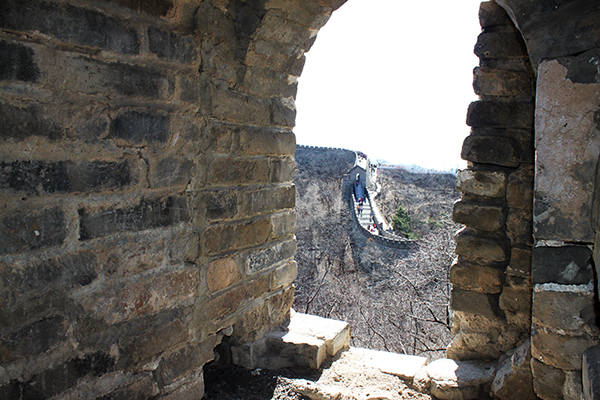 Taking into account the three hours of driving, plus time spent on the wall, you'll want to plan on bringing plenty of water and snacks. Our guide, Hai, provided snacks and water for us on the drive. There are several restaurants at the base of the wall, and our driver planned time for us to eat as well before heading back.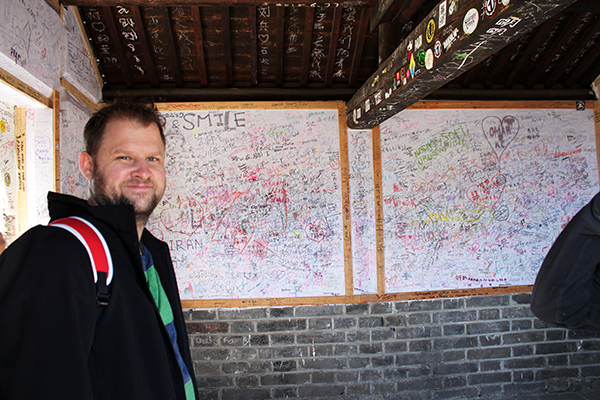 ►

Nap-Time Version

: Our family experience on the Great Wall of China Mutianyu Section outside Beijing, China with 3 little ones.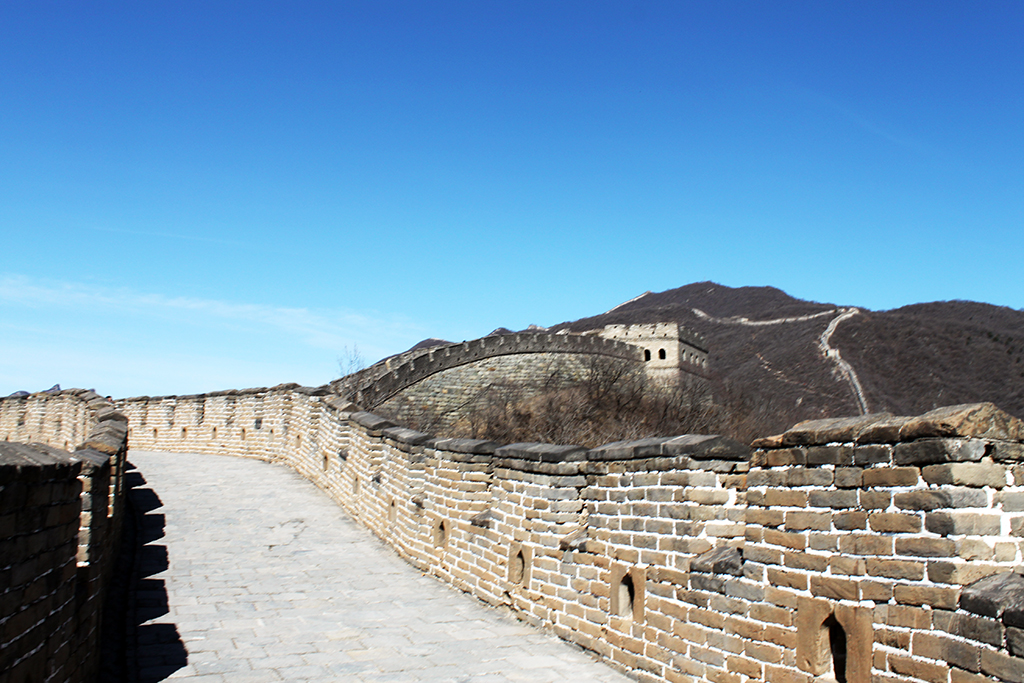 Asia is one of our favorite destinations! Check out our posts in Japan, Hong Kong, and India (coming soon).