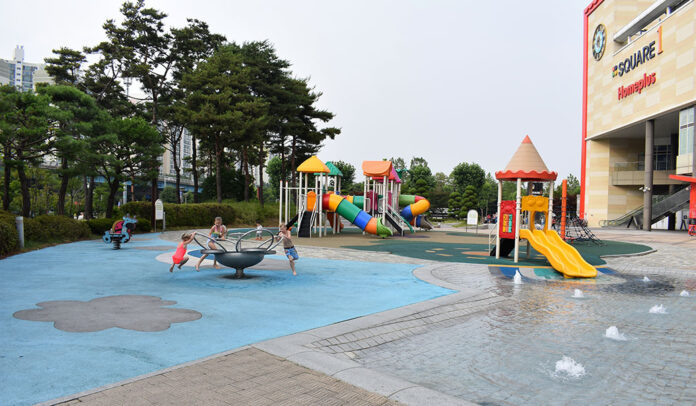 We headed back to Square 1 Mall with kids again today. Remember, the one with the Giant Slide? That was not the original plan, but Bingsu got in the way. Oh, how we love Bingsu. In fact we just ordered a shaved ice maker from Amazon to arrive when we get home. Bingsu may forever be the reason we can't be on time to anything. We've never been on time to anything before Bingsu, but now we have a legitimate reason.
Day 54 South Korea Family Travel Journal
Square 1 Mall with Kids Redo
스퀘어원 반복

The original plan for today was to go to Woongjin Play City. Also called a playdoci, which from what I can tell means indoor themepark? This playdoci is billed as an "indoor theme park featuring snow skiing & sledding, swimming pools with slides & a driving range." I mean how awesome does that sound?
It's officially the gold season in Korea which means super hot, super busy and thick of summer. It also means that everything is more expensive. A regular ticket to Woongjin Play City the rest of the year might cost about $20 for the day, during the gold season it's now going to cost $55. Gold is a literal interpretation.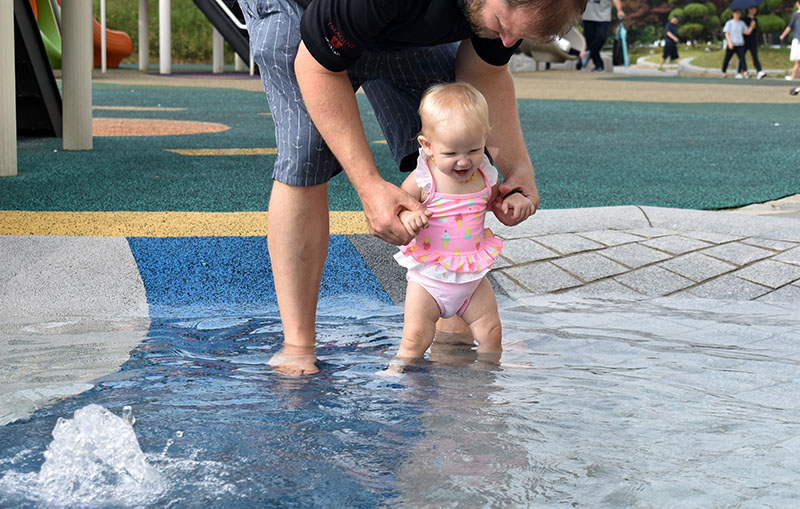 We could buy a half day ticket for $15 less and go from 4pm until 9pm. This seemed like the best idea since Gabriel has class until noon, and that is usually right at the start of Molasses naptime. So why not get some Bingsu around 2pm and then head out to the playdoci. By the time we finished our Bingsu and got to the subway, it was 4pm and the playdoci is about a 40 minute subway ride out to Bucheon. Trying to weigh the admission cost against the time spent there we decided to plan it for a different day and figure out what to do instead.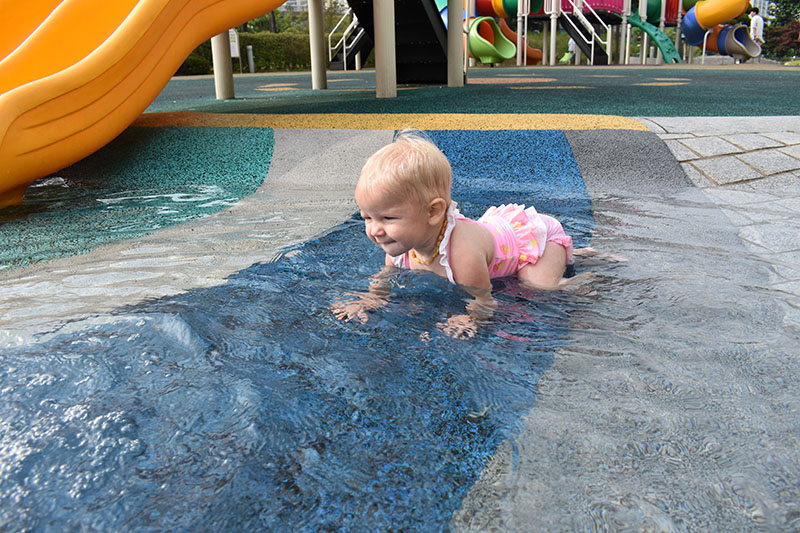 Update: Checkout Day 64 where we played all day at the Woongjin Playdoci!
We'd already promised the kids swimming, so the best alternative we could think of was to head back out to Square 1 Mall where there is an outdoor playground and water feature. Plus, we had purchased the multiple entry pass for the Champion Sports Kids Play Center there and could use the rest of our admissions.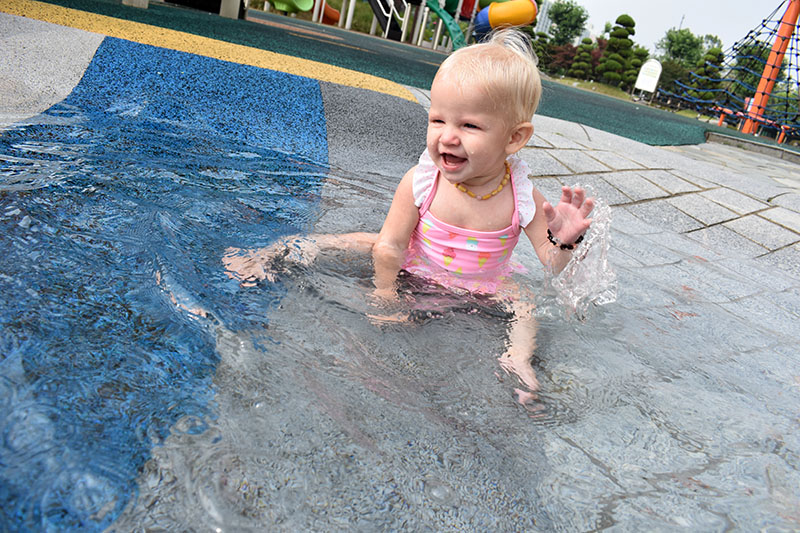 Then of course, there is the giant slide.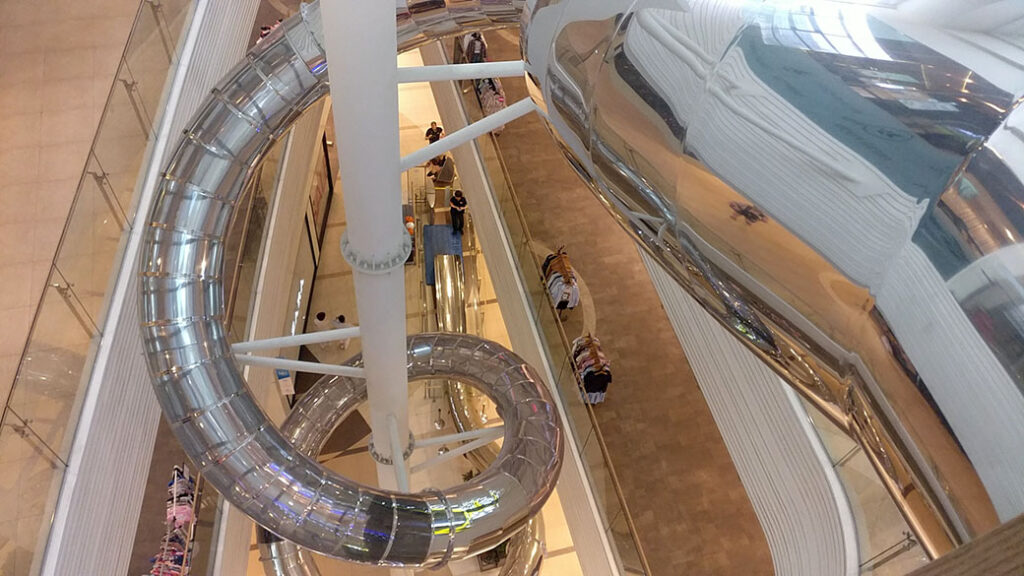 ► Ranking: #cleandiaper
Square 1 Mall
210 Cheongneung-daero, Dongchun-dong
Yeonsu-gu, Incheon
Phone: 1544-1122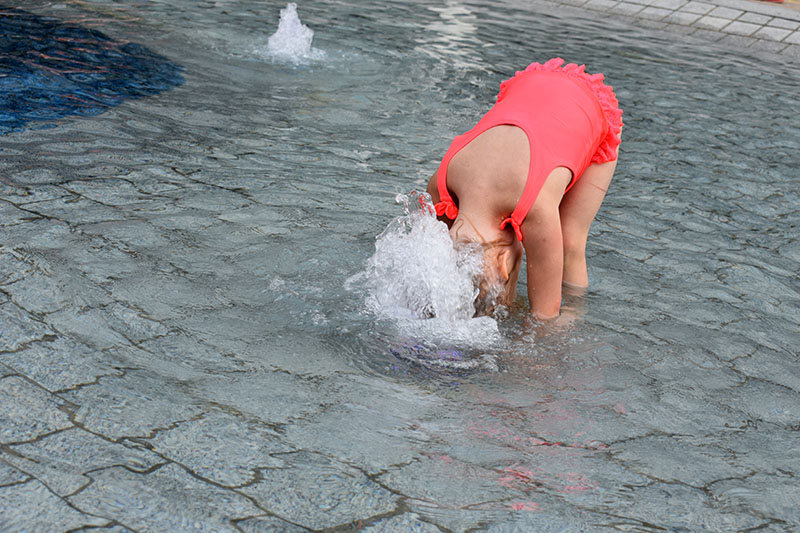 It may be a bit of a stretch to call playing in a few inches of water swimming, but when in Korea you aren't going to find much better.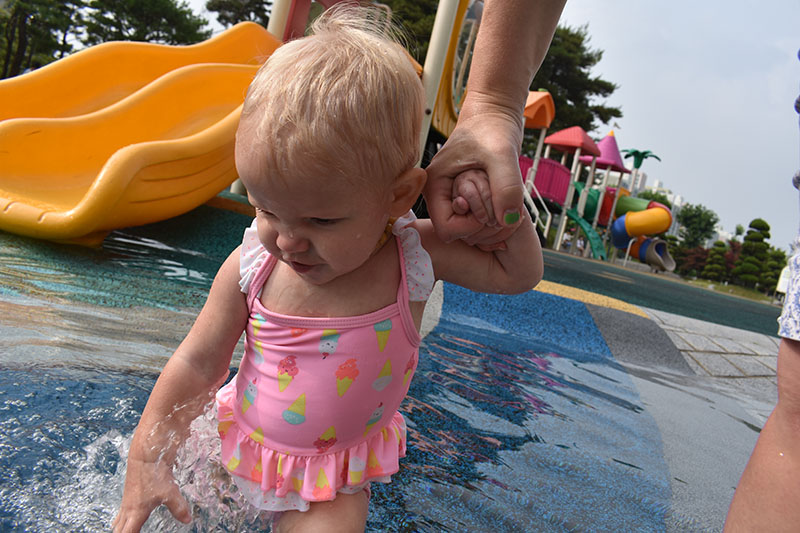 The kids loved it.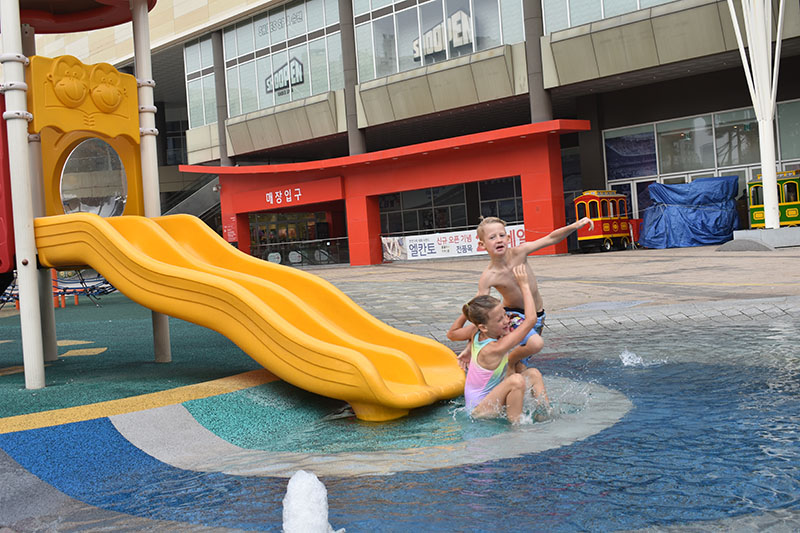 The slides emptied directly into the water with a soft rubber landing mat.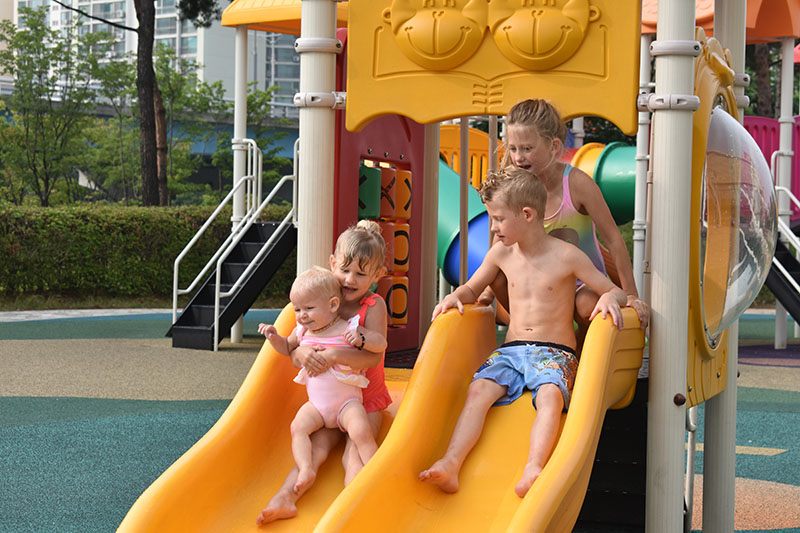 It was deep enough for Eclair to dunk herself and kick around.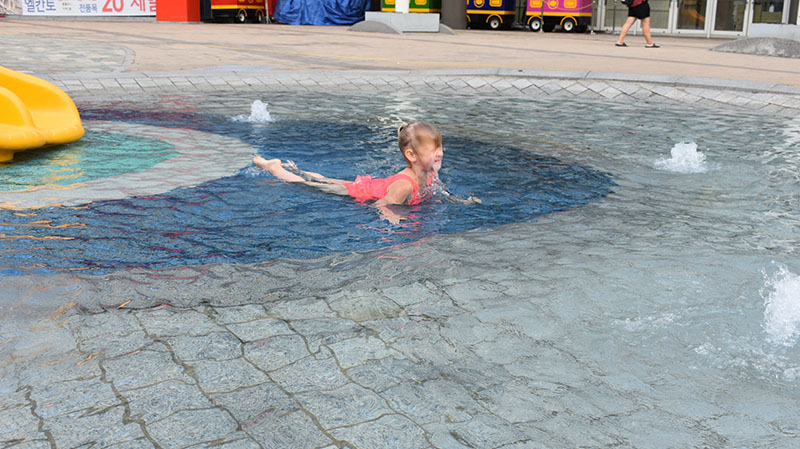 Molasses had a great time splashing.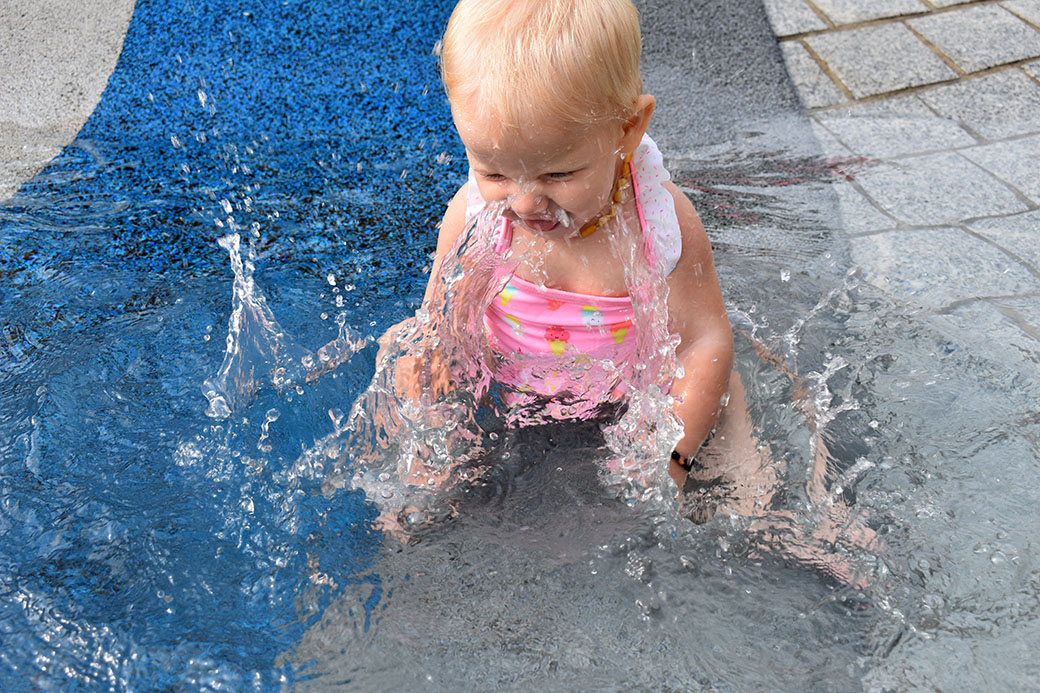 Everyone enjoyed running back and forth from the water to the playground.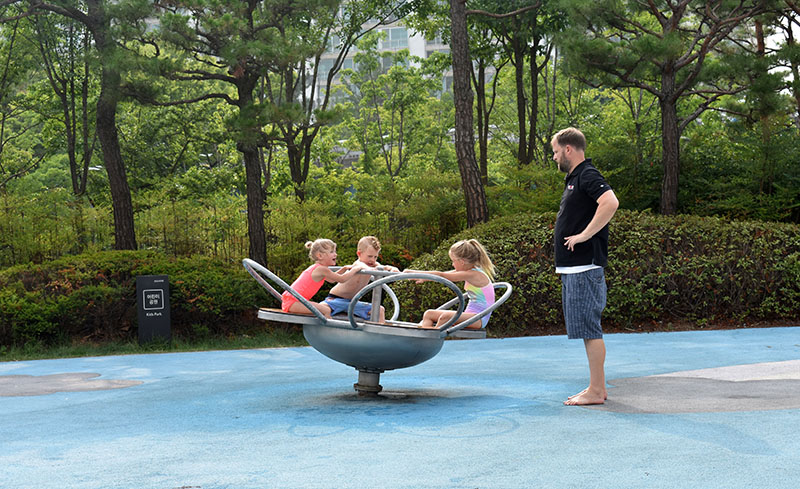 On our last visit to Square 1 Mall with kids there was one restaurant noticeably busier than all the others. It sells a dish called Toppoki 떡볶이, and we decided to check it out today.
Toppoki is a traditional Korean dish composed mostly of rice cake. ' Tteok ' is rice cake and 'bokki' is fried. Added with a bunch of other ingredients, like blood sausage, it's the next item on a long list of Korean delicacies Gabriel decided he wanted to try.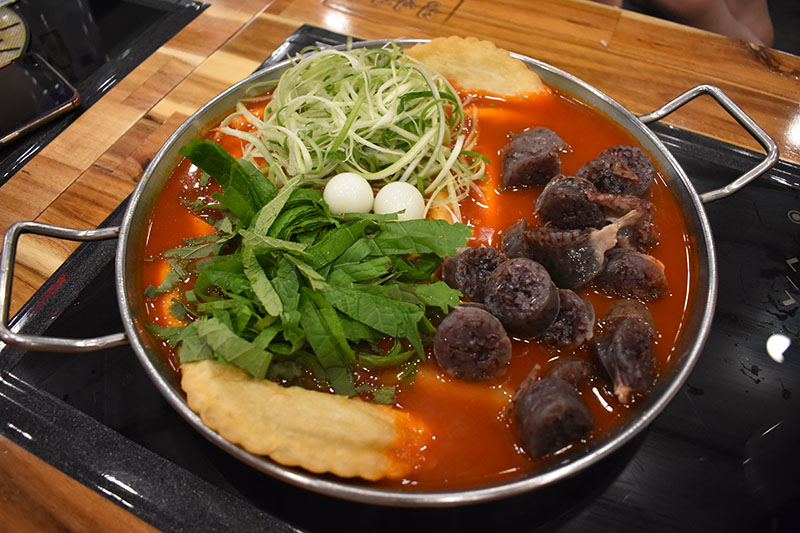 According to the internet, teenagers love it. Gabriel did not share in their adolescent joy.
We slid down the slide, we played at the Champion, we bought some new Korean pajamas, and we didn't take the wrong bus, or the wrong train, or lose anything at all!!