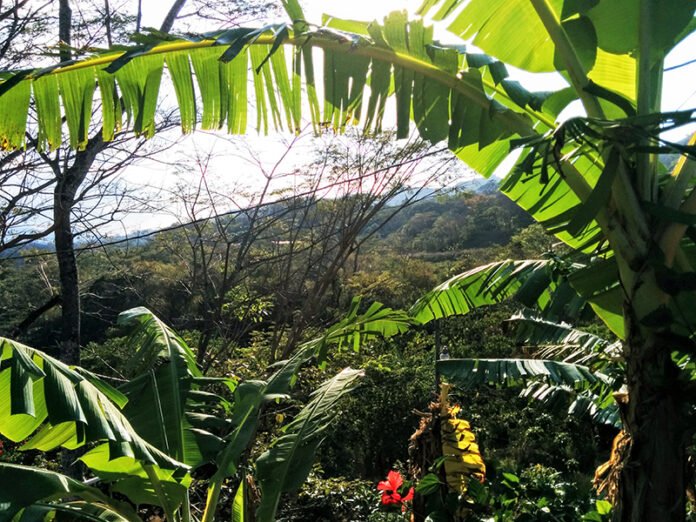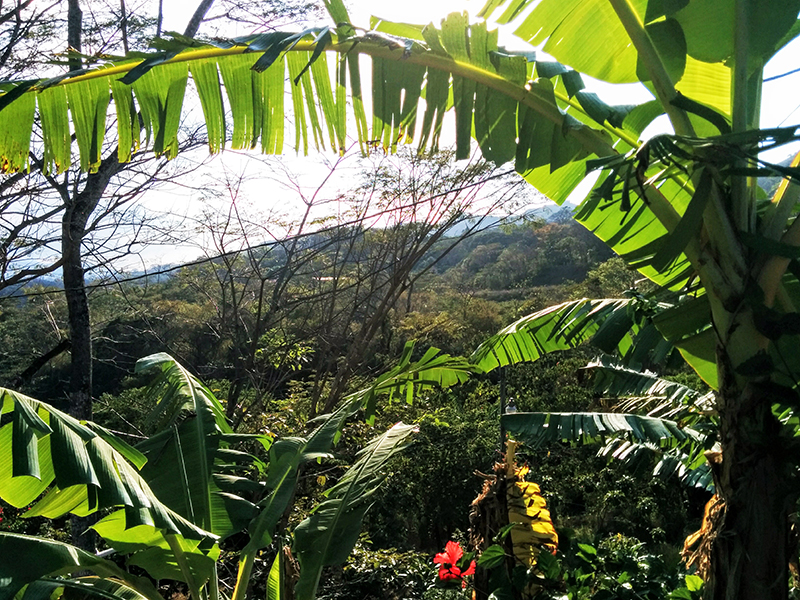 Grocery shopping is a little different in every city all over the world. In Costa Rica, the grocery stores carry local produce and goods for each community that are acquired within the same community. Costa Rica grocery stores are kind of like daily farmers markets indoors! 
Goods are made as fresh as possible, even sometimes as fresh as the same day. Costa Rica grocery stores offer true sustainability and provide locally for every family living within its boundaries.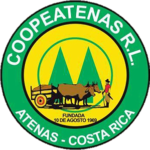 Supermercado Coopeatenas
3 Atenas, Provincia de Alajuela
Atenas, Costa Rica
Phone: +506 2446 5141
Hours: Monday – Saturday 7a – 9p | Sunday 8a – 9p
Farmer Tells All: Shopping for the
Best Local Farmed Fresh Produce
at Costa Rica Grocery Stores

Costa Rica Grocery Stores
Costa Rica grocery stores are less of a commercial store, and more of a community co-op. The name reflects that exactly: The co-op of Atenas. Each person in the neighborhood contributes to provide a closed loop circle of goods from farm to table – in a very literal sense.
There is, of course, also quite a bit of processed, packaged and shelf stable items at a Costa Rica grocery store, but when it comes to the local produce and farm goods you can be assured they are from the community.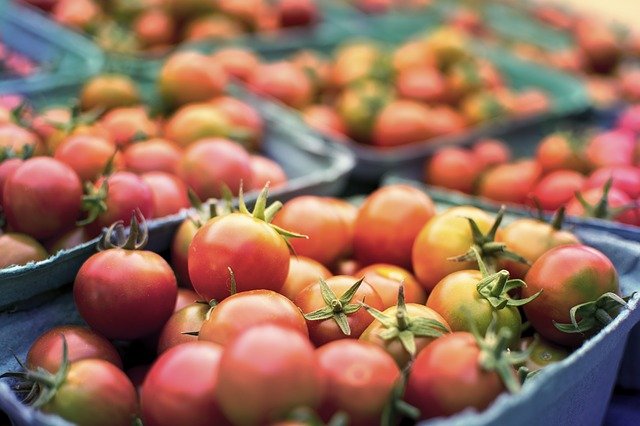 How Does it Work?
The farmer raises his goats in the countryside allowing them to graze freely and milks them every morning.

He sets the milk aside for the local woman who comes each morning to purchase the fresh milk.

After picking up the milk from the farmer, she travels down the road to the gardener to pick up strawberries, passion fruit, mangoes and other fresh fruit.

She then takes the milk and the fruit home to culture into a yogurt.

When the yogurt has cured, it is taken to the Costa Rica grocery store to be sold. 
We learned all this from our host in Costa Rica at the summer treehouse airbnb we stayed at.
His are the goats who graze freely who are children played with each morning and helped him prepare the milk each and every morning.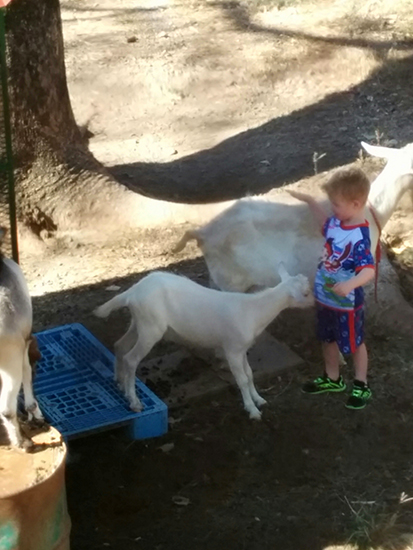 Farm to Table
We found this concept so pure and natural. The idea of goats and cows left to live in a natural state only providing milk to their kids and the small community of people to which they belong.
It makes more sense to us than the alternative factory.
It's a symbiotic relationship where each person has a specific role, and when fulfilled rewards each person according to their efforts.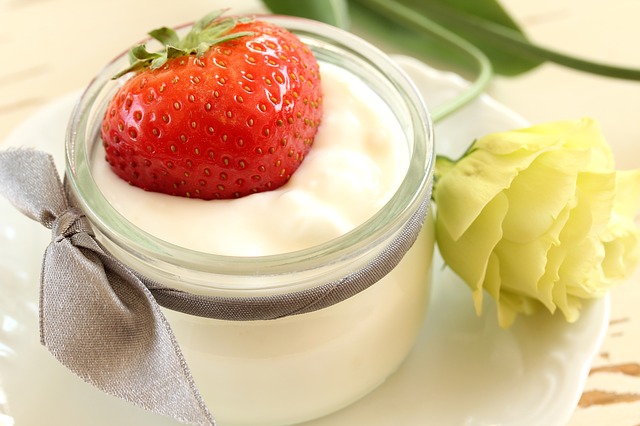 Supermercado Coopeatenas
Of course, when we went to the grocery store in Costa Rica, we had to purchase the local yogurt, the local produce and the farm fresh eggs stored on the shelf.
Everything tasted clean, raw and healthy. It was so interesting to know that the yogurt was made from the goats that we watched being milked each morning.
Friendly Locals
Analogous to this was interacting with the local people who shopped at the market. There is a true sense of community and togetherness with the locals, even to outsiders. 
One of the afternoons we were grocery shopping it was fairly crowded and we had to squeeze down the aisles in-between patrons.
I was looking at something on a shelf when I noticed a woman who needed to get past our family. Pie was in her way, and before I had a change to tell her to move, the woman reached out and stroked her hair smiling at her, gesturing that she needed to move past.
She was so kind and gentle, and I was so moved that a stranger could show so much outwardly love towards someone they didn't know.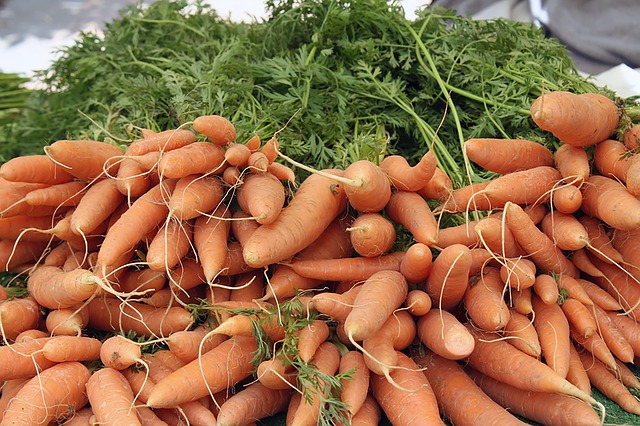 ►
For Kids
: This is where you go to learn where food comes from and how food is made. Real food. World schooling opportunities in real life agriculture and farming abound in Costa Rica grocery stores.
Have you ever gone to a local grocery store in a foreign country? Check out our posts on grocery shopping in Japan where we needed to photo translate everything! And grocery shopping in Mexico, where we found more mattresses than apples.
►
Nap-Time Version
: Discovering what farm to table really means when it comes to local grocery shopping in Costa Rica.
We loved our time spent in Costa Rica! We played at the beach, we explored a rainforest and we can tell you everything you need to know about renting a car and driving in this Central American paradise.