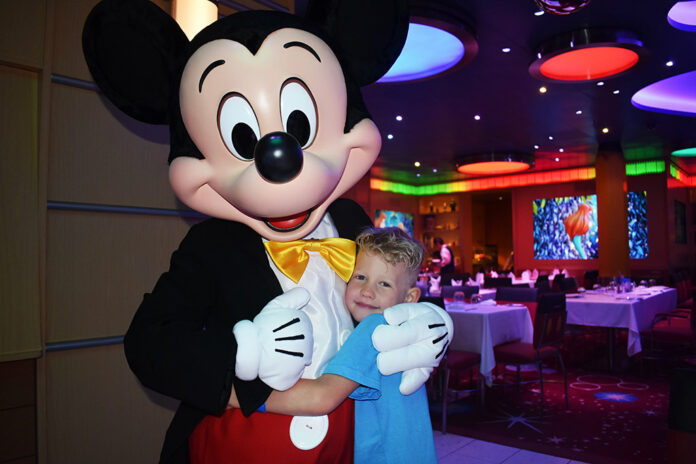 In all the lands that make up the Disney Universe, Animal Kingdom is our absolute favorite! The immersive environment, the vast storytelling, the natural way Disney incorporates the environment into the theming and narrative, the excellent live shows, the greatest roller coaster, and the best restaurants at Animal Kingdom!
Of course the food!
Yes, this blog post is all about the best restaurants at Animal Kingdom.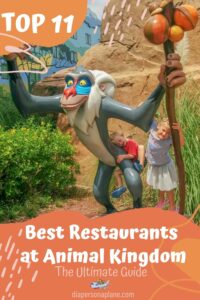 And we've been to every single park on the entire planet! Our Mickey Accomplished post rates them from best to worst! 
There are 30 total places to eat in Animal Kingdom Theme Park, and we are here to help you navigate them all and bring you the very best restaurants at Animal Kingdom! Including table service, quick service and snacks, we are going to give you all the reasons we rank these specific locales the best restaurants at Animal Kingdom including menu selection, price, ambience and theming. 

We're also going to share with you which restaurants at Animal Kingdom to avoid because we know that is just as important!   
Ultimate Guide to the Top 11
Best Restaurants at Animal Kingdom
What is Animal Kingdom?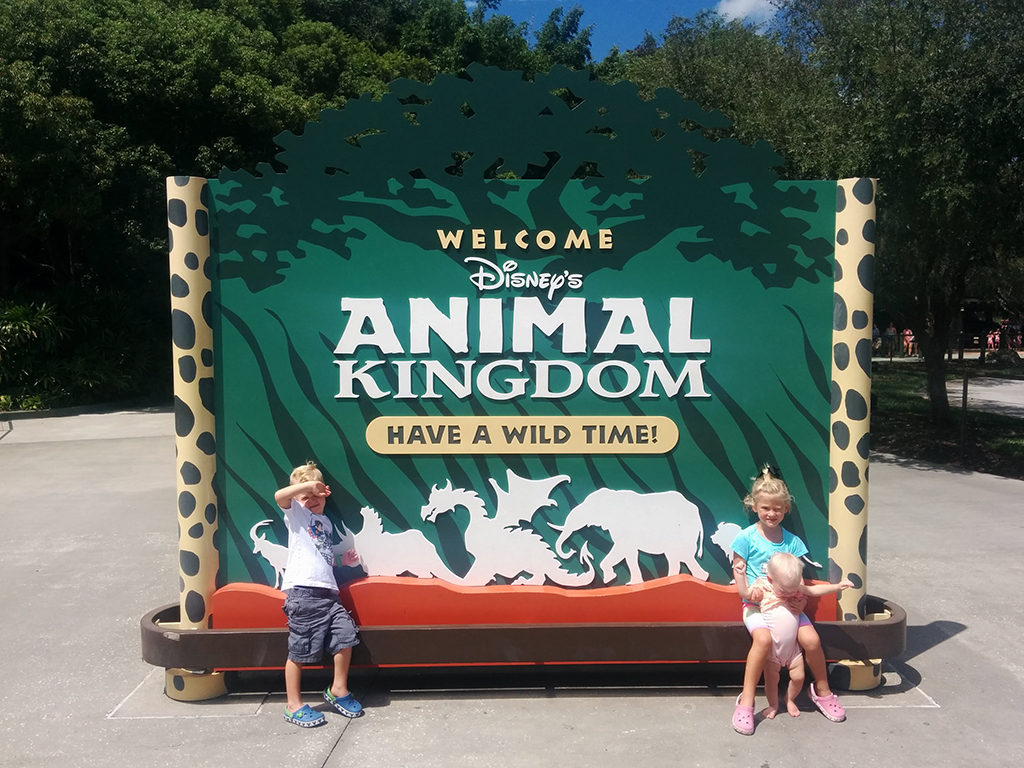 Animal Kingdom is one of Disney's 4 Theme Parks in Orlando, Florida, not including the 2 water parks: Blizzard Beach and Typhoon Lagoon. The Kingdom comprises 6 different lands, all representing a different part of the planet Earth, or a concept that emulates giving life and growing.
Oasis 

Discovery Island 

Dinoland U.S.A. 

Pandora 

Asia 

Africa 

Rafiki's Planet Watch
There are safari's, nature walks, floating mountains, a petting zoo, an abominable snowman, Tarzan, dinosaurs, time travel, and so much more. 
The other 3 parks at Walt Disney World are Magic Kingdom, Hollywood Studios and Epcot.

What Makes the Food Great at Animal Kingdom?
Disney has perfected the art of attending a theme park. They charge a fortune, and despite this, people willingly come back time and time again. 
Including us.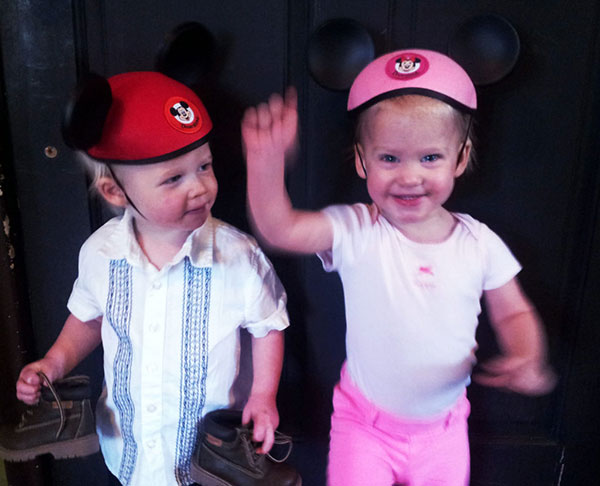 They know how to immerse their guests with incredible storytelling, fantastic rides that seem to get better and better, personal character meet and greets, and yes even offer some of the best restaurants you've ever dined at! 
It's one of the main reasons we go back year after year!  
Whether you want to stick with the basics of pizza and hamburgers, if you want a vegetarian option, or if you need a chill drink or a cupcake, Disney has not forgotten the very unique and varying tastes of its guests. 
What Types of Food Can you Get at Animal Kingdom?
They have gluten free and dairy free, nut, soy and fish free, options for omnivores, vegetarians and carnivores, fruit, snacks, alcohol, and something to suit every palate. 
In this article we'll cover a little bit of everything! 

Is the Food Expensive? 
Yes, it's a theme park.
But there are ways to minimize costs. One way we always recommend is to get the Disney Dining Plan. Use the snacks on this plan to load up on muffins, juices and fruit throughout the day and save those for breakfast tomorrow! 
Secondly, use quick service meal credits to buy adult meals for kids and have them share! If you aren't on the Dining Plan, still buy adult meals for kids and have them share. Kid meals are notoriously small!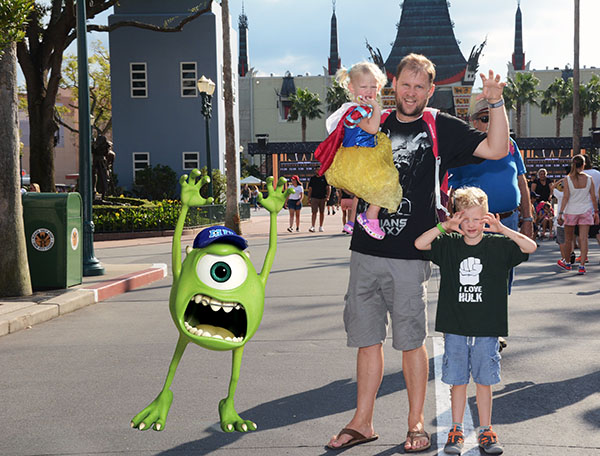 Snacking throughout the day also helps with not needing to buy a huge dinner, or what we usually do is skip lunch and still buy a huge dinner to fill our tummies before bed. Instead of spending money on both lunch and dinner, just buy dinner! 
Does Animal Kingdom Offer the Best Food at Disney World? 
Yes! But, then again all of Walt Disney World offers great restaurants. These are our favorite places to eat in Animal Kingdom, but we've got favorites all over Walt Disney World. Some at Magic Kingdom, and a huge list over at Epcot!  
Epcot houses the world showcase where they offer a small window into different cultures around the world. Herein is a mecca of worldwide cuisine and Disney does not disappoint.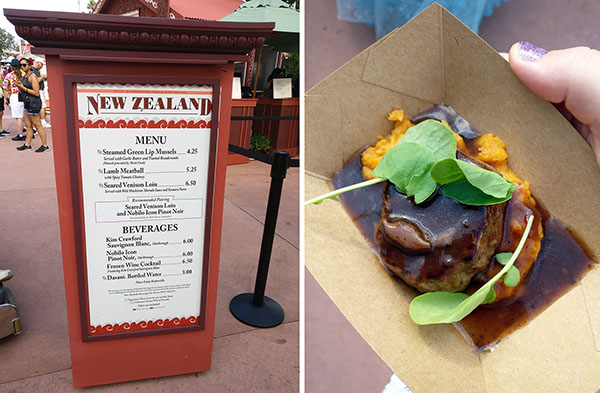 In fact, from August – November, the park hosts an annual Food and Wine Festival highlighting regional food around the world. 
It's one of our favorite events of the year! 
However, ranking the food at Disney World depends more on the restaurant itself than where it is located. Our favorite restaurant at Walt Disney World is actually Cape May and it's located at the Beach Club resort!
Bonus: You don't need park passes to eat at Cape May! 
Get On With It! 
Best Restaurants at Animal Kingdom 
Flame Tree BBQ

Tusker House

Satu Li-Canteen

Yak and Yeti 

Harambe Market
Top Pick 
Okay, our top pick for the best restaurant at Animal Kingdom is a quick service restaurant located in Discovery Island. 
Flame Tree BBQ
Quick Service
Cuisine: American
Allergy Free Options: Dairy, nut, soy, gluten and fish free options
Plant Based Options:  This restaurant mainly caters to carnivores, however, there is a plant based sausage item on the menu. 
The menu selection offers chicken, ribs and pulled pork in a variety of options from platters to sandwiches. Side dishes include a jalapeno cornbread that we could do without, but excellent coleslaw, fries, onion rings and baked beans. 
Our favorite things to order are:
Smoked Pulled Pork Sandwich: Sandwich topped with coleslaw and served with house-made baked beans

Ribs, Chicken and Pulled Pork Sampler: Smoked ribs, chicken and pulled pork served with house-made baked beans, coleslaw and jalapeno cornbread 
For $20 you can easily feed your entire family (depending on the size)! We can order two platters and one sandwich, and feed our entire family. At least we used to be able to – the little girls are getting big.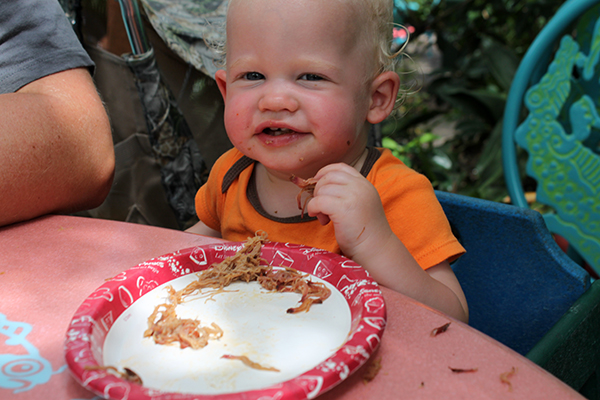 Condiments are self service and limitless. Drinks include water, soda, juice, milk and alcohol. 
The ambience is gorgeous with seating that overlooks Discovery Lake and there are always wild animals roaming about, and/or trying to steal your food. Seating is covered and shady and offers a nice respite from the heat of the park.   
The theme fits in with Discovery Island and blends into the trees and landscape as if it were a little outpost in the woods and a local hunter went and scooped up the food prior to your arrival.
Next Best Dining Option at Animal Kingdom
Our next favorite restaurant at Animal Kingdom is Tusker House. It's a buffet that hosts your favorite Disney characters and is tucked in the back of the park so not only can you eat great, but not miss any of the attractions either! 
Tusker House
Table Service
Cuisine: African & American
Allergy Free Options: Allergen guide is available by request
Plant Based Options: This buffet is very vegetarian friendly. To date, just 6/18 items are meat based (this can vary day to day). 
This Character Buffet Dining at Tusker House is located near the Lion King theater. 
Family Tip: We recommend getting fast passes for the latest Lion King show and setting up reservations to eat at Tusker House directly after. 
The menu selection offers an African flair with hints of American flavor. From chicken and pork curries, to fish and Mediterranean options with Tabouli and Hummus to round out the menu. Desserts include strawberry cake and brownies, and as always, a section for the little ones. 
And that's just for dinner. Tusker House also offers breakfast and lunch menus as well. 
The ambience is laidback and a bit silly with Donald Duck as the main attraction. On a regular day, Donald is always mischievous and makes his way through the restaurant throughout dinner with Mickey, Daisy and Goofy.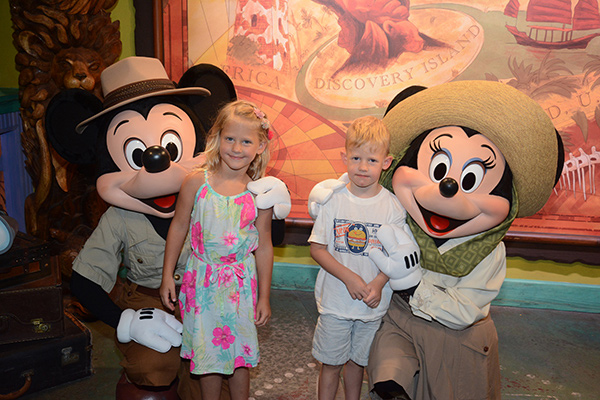 The theme is true to Animal Kingdom as Disney pals are decked out in their safari clothes – no doubt they are at the restaurant during a break from taking care of the animals. There are Indian and African flags throughout the restaurant presenting a colorful vibe and an adventurous and explorer feel that Ellie and Carl Fredricksen would be proud of!  

Satu Li-Canteen
Quick Service
Cuisine: American & Alien
Allergy Free Options: Wheat, egg, fish, milk, nut, and soy free options
Plant Based Options: Tofu rice bowls available 
The menu selection offers healthy dinner bowls that are created in combination with multiple choices including chicken, tofu, beef, or fish and your choice of a base (either rice, grains or greens) and sauce (dressing). 
Our favorite bowls to order are: 
Chicken with romaine and kale salad tossed with creamy herb dressing

Steak over mixed whole grain and rice with charred onion chimichurri

Fish with red and sweet potato hash and black bean vinaigrette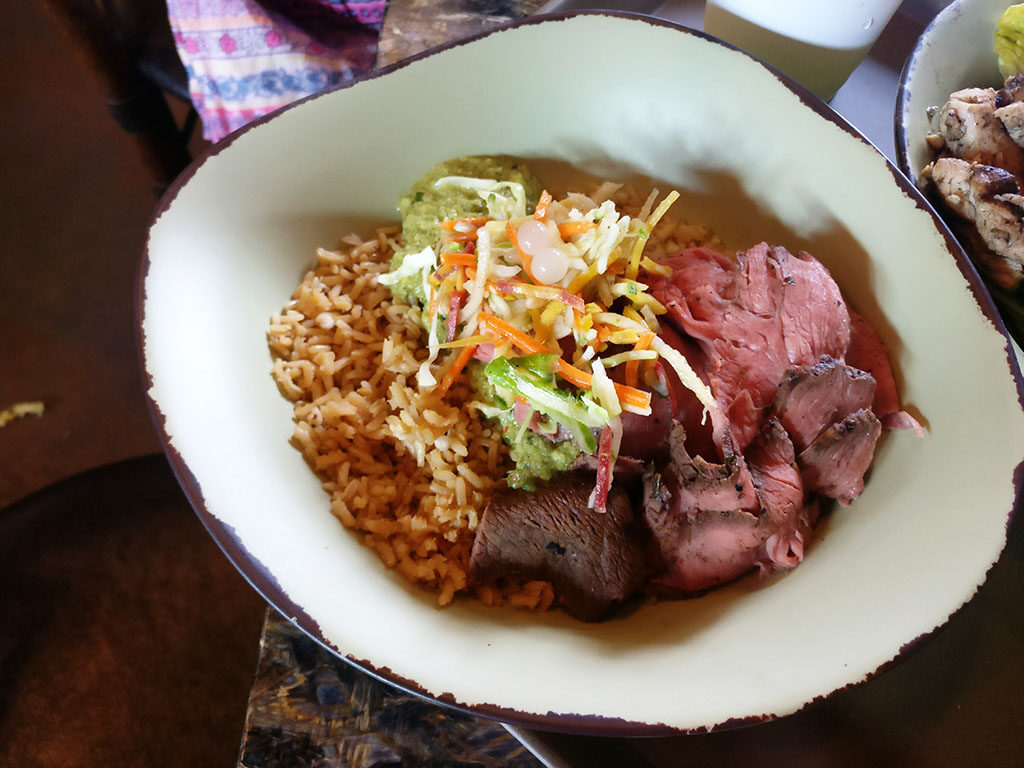 Satu Li-Canteen is a nice departure from the BBQ and fried choices found at the other quick service dining restaurants in Animal Kingdom, and tastes clean, refreshing and energy boosting. Not to mention, the food isn't served hot, which is welcome in the hottest park at Walt Disney World.
The ambience is based completely off the movie Pandora. Vines weave their way through the ceiling and across the dome of the roof, intertwining with actual trees growing inside the restaurant. Hanging lights complete the motif lending to the whimsical feel of the planet and the mood.
Like the ambience, the theme is also entirely connected to the movie. The story goes that this location used to be the mess hall for the RDA (Research Development Administration) who of course waged war with ACE (Alpha Centauri Expeditions). The restaurant now serves as a base for guests of ACE as well as a showcase for Na'vi art and artifacts.

Yak and Yeti Local Foods Cafe
Quick Service
Cuisine: Chinese/Indian/American
Allergy Free Options: None indicated
Plant Based Options: None indicated
There are two Yak and Yeti restaurants at Animal Kingdom; one quick service and one table service. Both restaurants serve the same food, however, the table service option has a larger menu with additional selections. The sit down restaurant is only available for lunch. 
This review is for the quick service option. It's a great choice to pick up before or after your jungle trek, and after a good thrill on Expedition Everest (the best rollercoaster in the park).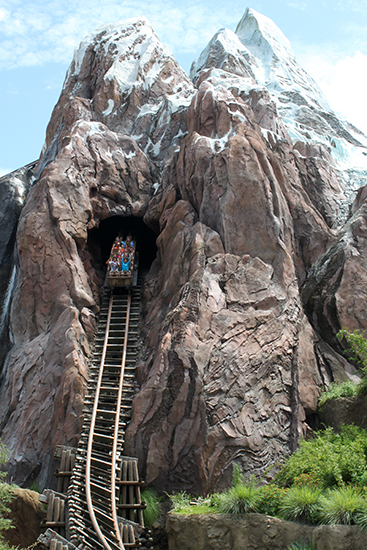 The menu selection offers Chinese and Asian fare including fried chicken with different sauces, a tikka masala and…, a hamburger. 
Our favorite menu item is the Honey Chicken. This meal is composed of crispy fried chicken coated in a honey sauce and served over rice. A great second option is the teriyaki chicken salad. 
The ambience is distinctly that of Disney's Animal Kingdom. This location offers outdoor seating only, and is covered with the colorful nets and garlands that Disney has come to associate with traveling and adventure. 
When compared to the other restaurants on this list, Yak & Yeti definitely veers from the well-defined theming that Disney is known for. This is more of an 'appeal to all groups' type place with multiple types of cuisine – but, in the end, the food is good. 

Harambe Market
Quick Service
Cuisine: African
Allergy Free Options: Wheat, egg, fish, milk, nut and soy free options
Plant Based Options: Roasted Vegetable Bowl 
Harambe Market is one of the best restaurants at Animal Kingdom because it's open market meets street food. There are four different restaurants to choose from, served in a cafeteria style setting where you pay as you exit. 
The menu selection offers gyros, chicken, sausage, and a minimum of three different types of shaved ice! Plus, tons of fresh fruit to round out your meal.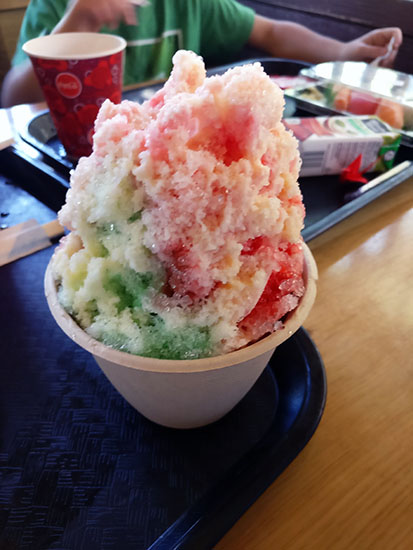 Our favorite thing to order are the gyros served with classic tzatziki sauce. It reminds us of the shawarma station on the Disney Magic Cruise Ship!  
The ambience and theme is fun and lively with African drum music playing alongside the tables, acid washed buildings that have stood the test of time, and is located next to Rafiki's train station that has served the people of this land dutifully for many years. 
Worst Restaurants at Animal Kingdom
Pizzafari 

Restaurantosaurus 

Rainforest Cafe
Pizzafari 
There is nothing special about greasy pizza topped with pepperoni, and there is nothing unique, or specific about pizza that would warrant taking up space at Disney's Animal Kingdom. 
You couldn't tell this place apart from the Famous Famiglia pizza chain.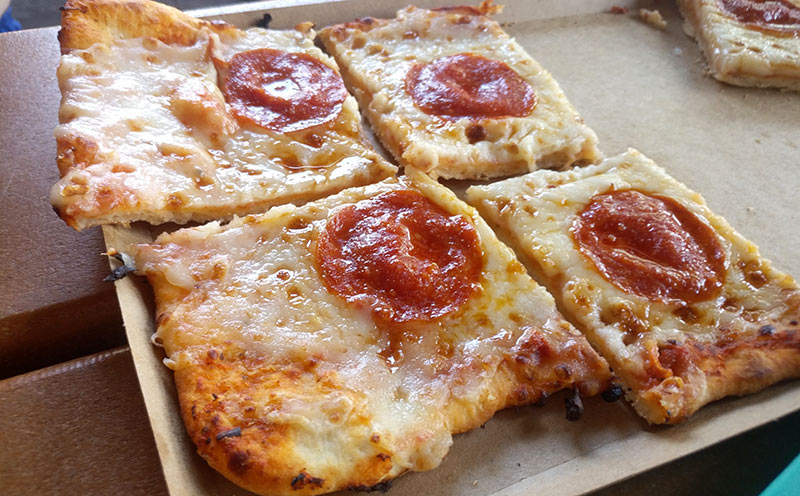 Restaurantosaurus
I love me a good hamburger as much as the next person, but we are at Disney World and there are far better options when it comes to great restaurants than a crappy kitchen that you can't tell the difference from McDonalds. 
Rainforest Cafe
And then we have the ultimate chain restaurant that always makes me cringe when we enter the beautiful and immersive world of Animal Kingdom. What's worse is that there is a second Rainforest Cafe at Disney Springs too! 
In fact, there is also a T-Rex Restaurant at Disney Springs that is the same idea as Rainforest Cafe but with dinosaurs. We had the displeasure of dining here a few years ago. Unless you are going just to appease your 5 year old son, which don't get me wrong is a very worthy reason, steer clear. 

Just don't kid yourself that you are going for the food.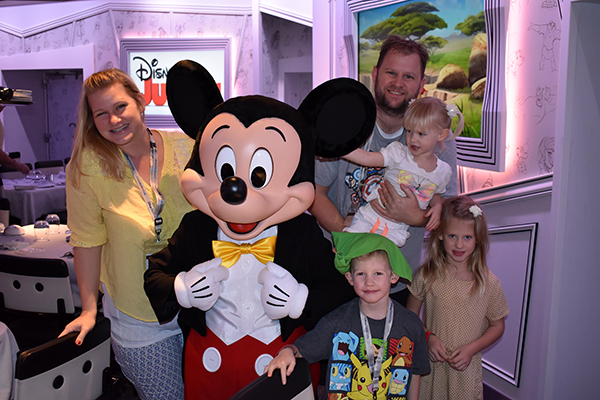 Best Snacks at Animal Kingdom  
Kusafiri Coffee Shop & Bakery

Anandapur Ice Cream Truck

Eight Spoon Cafe
Kusafiri Coffee Shop & Bakery
Located just past Discovery Island, you'll want to make a beeline straight for this incredible little shop as soon as you enter the park. They serve some of the best pastries you'll find anywhere! 
At breakfast you'll find assorted biscuits, muffins, quiches, and croissants. The rest of the day, you'll discover the most adorable animal themed cupcakes that are too cute to resist! 
No matter when you go, Kusafiri Coffee Shop & Bakery is one of the best restaurants at Animal Kingdom. 
Anandapur Ice Cream Truck/Dino-Bites Snacks/Tamu Tamu
In Orlando, Florida it's always a good time for ice cream.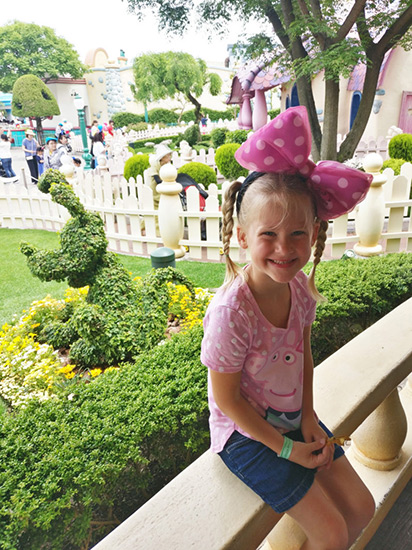 More school bus, and less truck, the brightly blue painted Anandapur Ice Cream Truck serves up soft serve ice cream and floats in Asia. Dino-Bites Snacks offers hand scooped ice cream including ice cream sandwiches, floats and sundaes! 
And Tamu Tamu serves up the coveted Dole Whip Pineapple Float that has created a monster out of all of us. 
Eight Spoon Cafe
Three words: Macaroni and Cheese. 
Plus, macaroni and cheese with pulled pork and macaroni and cheese with shrimp and sweet chili sauce. This little snack cart is indulgent in the best ways. 
Covid 19 Update
Many of these restaurants are temporarily unavailable, or offer limited service based on party size. If open, all require advance reservations, including quick service. 
Disney is also offering order by phone options.
Just be sure to check before you go.
Signature Dining at Animal Kingdom Park 
This list wouldn't be complete without a review of Tiffin's.
Tiffin's is Animal Kingdom's signature dining experience. It's absurdly overpriced and under delivers. 
Our Wagyu Striploin and House-smoked Brisket meal came with two small potatoes and one fat green onion. Yes, one.
Plus, one long baby carrot. Yes, one.
And one piece of what looked like a yellow turd. Yes, one.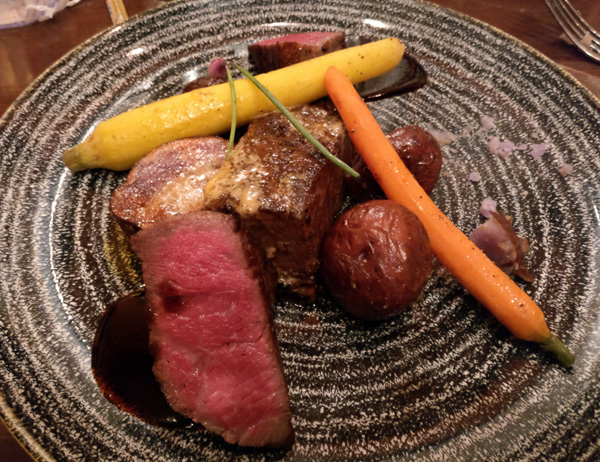 The presentation is horrendous, as if they just used their hands and threw everything onto the plate from across the room.
There are no specialty drinks, dessert comes in one bite sizes and the restaurant is covered in decorations that came straight from Hobby Lobby. 
► For Kids: Having an incredible time at Walt Disney World isn't hard no matter where you eat. Picky eaters can always choose a favorite uncrustables sandwich from the kids menu and parents can dine at one of the best restaurants at Animal Kingdom! 
Do you have a favorite restaurant at Animal Kingdom? We'd love to hear where you like to eat at the parks!

► What We Learned: Our favorite places to eat in Animal Kingdom are pretty varied, but include a lot of ice cream! 
Which ice cream station is your favorite?
► Nap-Time Version: The top 11 restaurants at Animal Kingdom from best to worst, and where to find ice cream no matter where you are located in the park. 
For more of your dying to know questions, read on! Don't miss the best Animal Kingdom Lodge restaurants too, and the best attractions at Animal Kingdom park!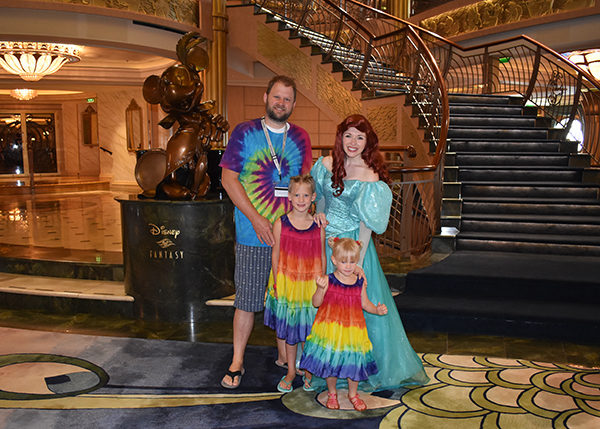 All Restaurants at Animal Kingdom 
Mr. Kamal's 

Pizzafari 

Restaurantosaurus 

Tusker House

Tiffins / Tiffin Talks

Flame Tree BBQ

Dawa Bar

Creature Comforts

Anandapur Ice Cream Truck

Dino-Bite Snack

Harambe Market / Fruit Market / Circle of Flavors

Isle of Java

Nomad Lounge

Pongu Pongu

Rainforest Cafe

Restaurantosaurus

Tamu Tamu

Satu Li-Canteen

Thirsty River Bar and Trek Snacks

Yak and Yeti (Indoor and Outdoor)

Caravan Road 

Dino Diner 

Drinkwallah

Eight Spoon Cafe

Festival of the Lion King Signature Dining

Kusafiri Coffee Shop & Bakery

Mahindi

The Smiling Crocodile

Terra Treats

Trilo Bites